10 Money-Saving Tips When Traveling to an Event
Traveling to events can be way more exciting than a beach vacation, but either way you're gonna want to cut costs. Whether you're heading to a festival, sports game, cultural celebration, or any other eventful gathering; the costs associated with event travel can quickly add up — leaving your pockets pretty light.
How can you plan a successful travel experience without breaking the bank?
We're sharing ten easy ways, some you may not have thought of, that we trust will help you save your coins and have fun while traveling to events. Even if you're a seasoned event-goer, these tips are your pass to having a good time even if it's not a long time.
Let's explore how you can make the most of your event experience while keeping your budget in check.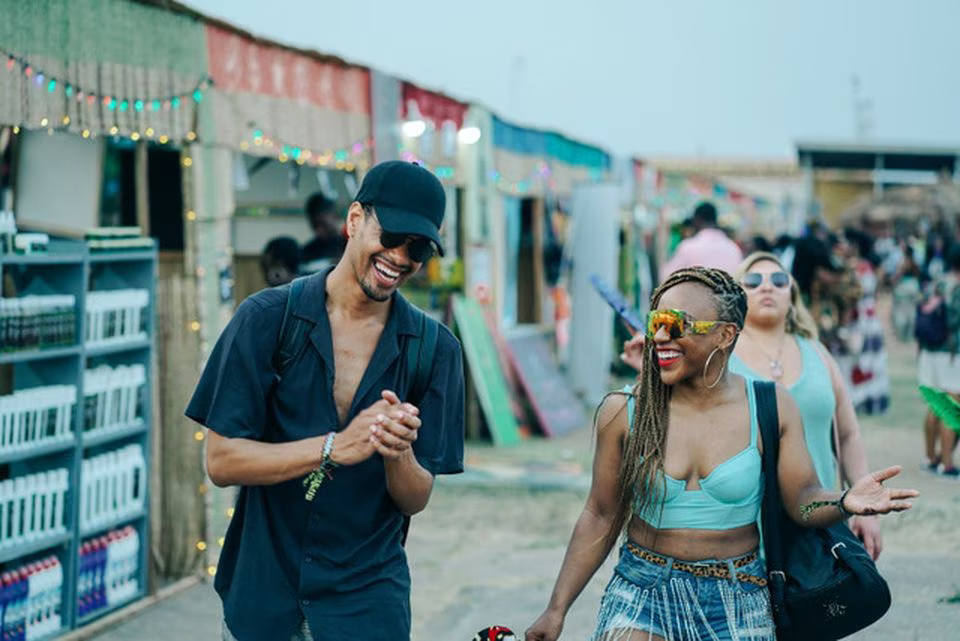 Ask about Event-Specific Travel Packages
Event-specific travel packages often bundle tickets, accommodations, and transportation at a discounted rate, saving you money on individual bookings. For example, music festivals like Afronation offer all-inclusive packages that can be more budget-friendly than separate reservations.
Rideshare, don't Rent
There is less and less free parking available nowadays. Significantly cut down transportation costs and splitting expenses with friends or fellow attendees with ridesharing apps like Uber, Lyft, and other carpooling apps that facilitate rides to and from events.
Tip: If you're in a foreign country, you could secure a driver for the entire trip at a significant discount. Ask your travel agent or any contacts at your destination.
Reserve a Vacation Home, not a Hotel
Hotel costs are drowning in fees, taxes, and more. Staying in local homes or b&b accommodations are typically cheaper than hotels. Plus, you can find more unique and budget-friendly stay options that are conveniently located near the event venue.
Try a Group Discount
We know rallying the group is not an easy feat, but saving money by getting them together could make it easier to finalize attendance. Group discounts and buying in bulk are high cost-saving opportunities when traveling. If you don't see group discount info on the event website, contact the event organizers to inquire about group discounts.
Volunteer instead of Attend
Volunteering is a great idea to help save money when traveling for events like for film festivals, conferences, and summits. You can secure volunteer opportunities in exchange for dope perks that include free or discounted tickets, access to behind-the-scenes, and meeting special guests.or an event you want to attend. If it's your first time or you're a seasoned attendee, you could offer to volunteer for just a few hours or days before, during or after the event to make it worth their while.
BYOB and Food!
Now, we don't advocate sneaking in food and drinks; however, if there is a BYOB option, you should strongly consider it. In case you have specific dietary restrictions or you simply want to save on spending — you can avoid high event vendor prices with this option. Always make sure to check event policies if you want your own food and beverages.
Tip: Packing snacks and reusable water bottles can save you a bundle.
Utilize those Credit Card Rewards Programs
You'd be surprised how handy credit card rewards and airline miles come in handy. There are so many hacks to help you step your game up in this area; however, if you're new to this option and know that you will be traveling soon — start signing up for all of the programs. Sign up to start accumulating rewards for flights, accommodations, or other travel-related costs through loyalty programs like Skymiles dining. Leveraging travel rewards programs, such as frequent flier miles or credit card points, can significantly reduce your travel expenses.
Call to Book or Reserve
Picking up the phone can save you money! Get on the horn with agents from your travel rewards programs or the company's main line to compare prices. A simple phone call could easily result in lower airfare and hotel rates as well as other perks.
Wait on Purchasing Event Merchandise
Event merchandise can be costly, but if you can hold off on swiping until the event's closing hours or even after you've headed home to buy online — your savings could be astronomical. Branded items and merchandise after the event is over and everyone is on their way home tend to come down in price. It feels so good to snag your souvenirs without overspending.
Review Community Resources and Coupons
When you learn the ropes of your event and destination before the travel gets started, you can save big. Local community resources, event-specific apps, online coupon platforms, and social media can be treasure troves for finding discounts on dining, transportation, and event tickets. You can discover giveaways, discount codes, happy hour times, and deals you didn't expect if you do a little more research than usual to save a buck.
Tip: Dive deep into hundreds of social media comments to get the lowdown on deals and discounts.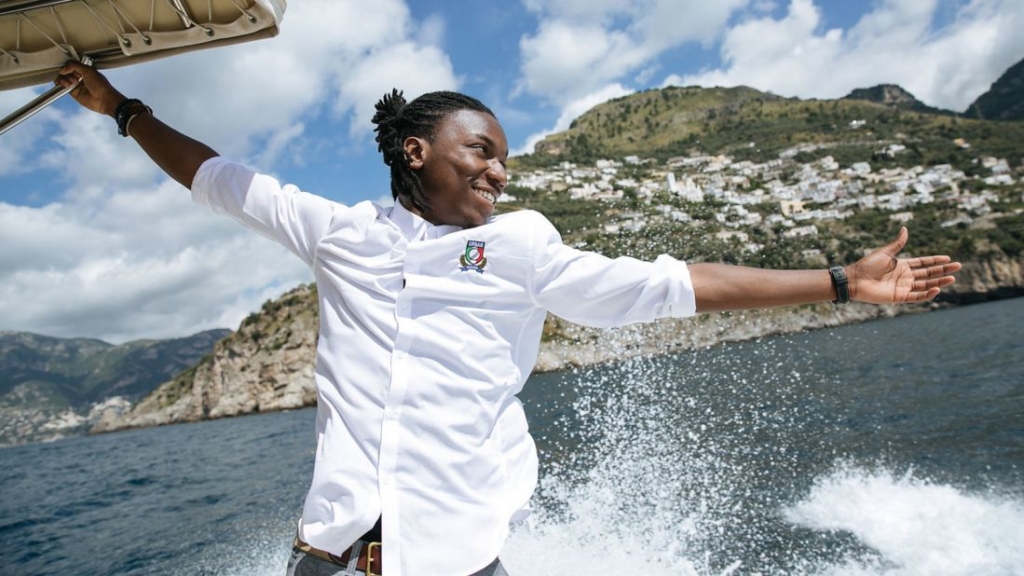 What is the best time of year to travel for an event?
The best time to travel for an event can vary depending on the event's location, type, and your personal preferences. It's important for you to always review things like the weather, typical dress code in the area, and common costs associated with the event in that city so nothing is too unexpected.
There will always be incidentals; however, here are some general tips to help you better plan for traveling to an event:
1. Off-Season Events: Search for events that you love, but during an off peak time. Traveling to events during less busy seasons can offer lower prices for accommodations and flights that meet your budget.
2. Midweek Event Travel: If you can arrive early, leave late or come late and stay after, you could save a ton because you're traveling in the middle of the week instead of the weekend. This is perfect if the event has flexible timing, consider attending during weekdays or non-holiday periods when prices tend to be lower.
3. Plan Far in Advance: Being or having the planner friend has its perks. Get your friends to choose the long-distance event you want to attend earlier in the year because booking well in advance can help you secure the best deals on flights and accommodations.
4. Go International: Haven't you heard?! Traveling to concerts and festivals outside of the USA can often be more financially sound than traveling to an event domestically. Explore your options and run the numbers to make the best decision.
5. Staycation Events: Attending local events may save on travel costs and provide an opportunity to explore your own region.
Ultimately, the best time to travel for an event depends on your budget, schedule, and the event itself. Doing deep research and being flexible with your travel plans are key to finding the most cost-effective options that will still deliver fun.
Discover Black Events to Travel to on Eventnoire
Traveling on a budget doesn't have to be a hassle if you do it right. With this handy list of ways to save on traveling to Black events and festivals, as well as hacks from friends and family, you can expect to have a really good time without emptying your wallet.
If you're looking for even more Black events and festivals to book a flight for, check out Eventnoire. Eventnoire is the premier platform where Black culture and events intersect — directly connecting Black travelers and Black event organizers to the community.

Create, Discover & Experience Events For The Culture At Eventnoire. Follow Us On Instagram @Eventnoirehq, Follow Us On Twitter @Eventnoire, Like Us On Facebook