Fashion is a way of expressing yourself and creating your own identity. In today's world, diversity and inclusion are growing in the fashion industry, especially with current events keeping everyone accountable. For us, fashion is a big deal, and for some people each event demands a style to suit it. From the quality of fabric to their unique style, each of these Black-owned fashion brands on our list will have you standing out of the crowd at your next event. Each designer's clothes speak for themselves, while giving you a look that will turn heads for sure.
Here's a taste of 20 Black-owned fashion brands you should have in your closet, ready to wear! These Black-owned clothing companies can give you a sense of identity as you support growth within the community. Get to know more about them and see some of your fave celebs rocking their outfits, below.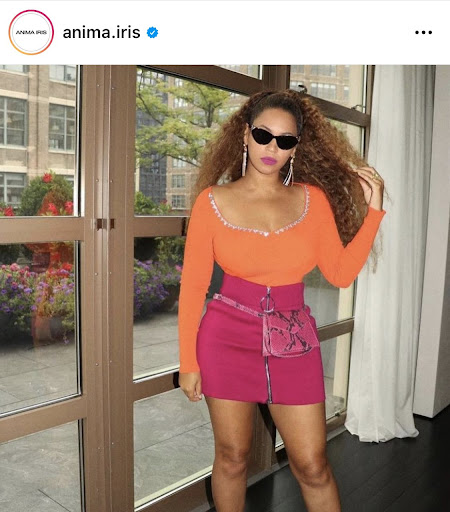 Located in Lagos, Nigeria, Winston Leather is a brand that makes handbags and bag pieces with authentic leather sourced from northern Nigeria. This brand has become popular over the years, especially after being worn by the one and only Beyonce. Winston Leather is a favorite among Nigerian celebrities, and makes pieces that are available on delivery worldwide. Each piece is unique and represents the quality of locally sourced products.
2. Telfar | $100 – $500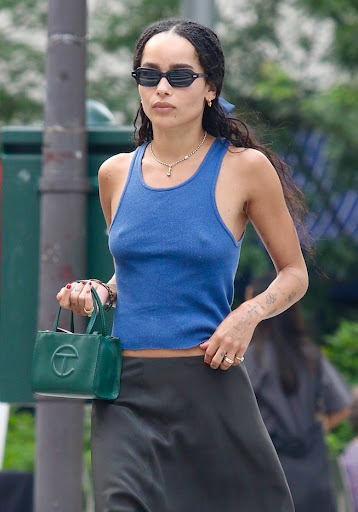 Telfar is a fashion brand founded by Telfar Clemens, in New York City. This online fashion brand is yet to open a physical store, but has had massive success selling out online and even patronized by well known celebrities. The Telfar bag has been highly sought after by celebs like Zoe Kravitz, Beyonce, and many others. The Telfar bag is the most popular item from this brand and has been called the "Bushwick Birkin".
3.LemLem | $500 – $1000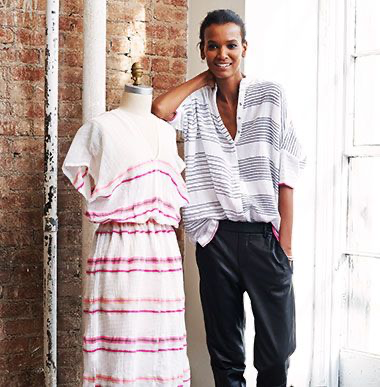 Founded by Ethiopian supermodel Liya Kebede, LemLem designs beachy caftans, swimwear and other casual resort wear. The brand feels very airy, with colorful prints and cool patterns. The fashion label LemLem is named after an Ethiopian word which means "to bloom" and we can see the name's reflection in every piece.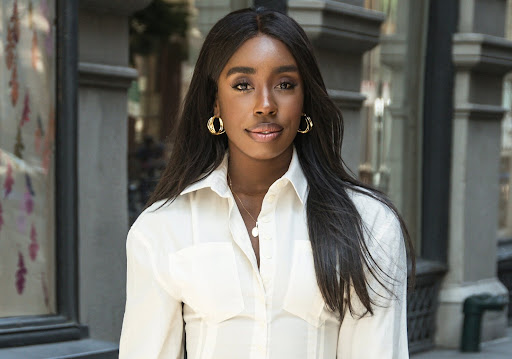 Oma the Label is a jewelry label founded by Neumi Anekhe and is a women-owned business. In just a few years of launching their jewelry, Oma the Label has received lots of love and has been worn by some celebrities, like Jessica Alba and Melissa McCarthy. Their designs are bold and minimal and surely stand out. Their gold-plated pieces will be the star of the show, once worn to your next event.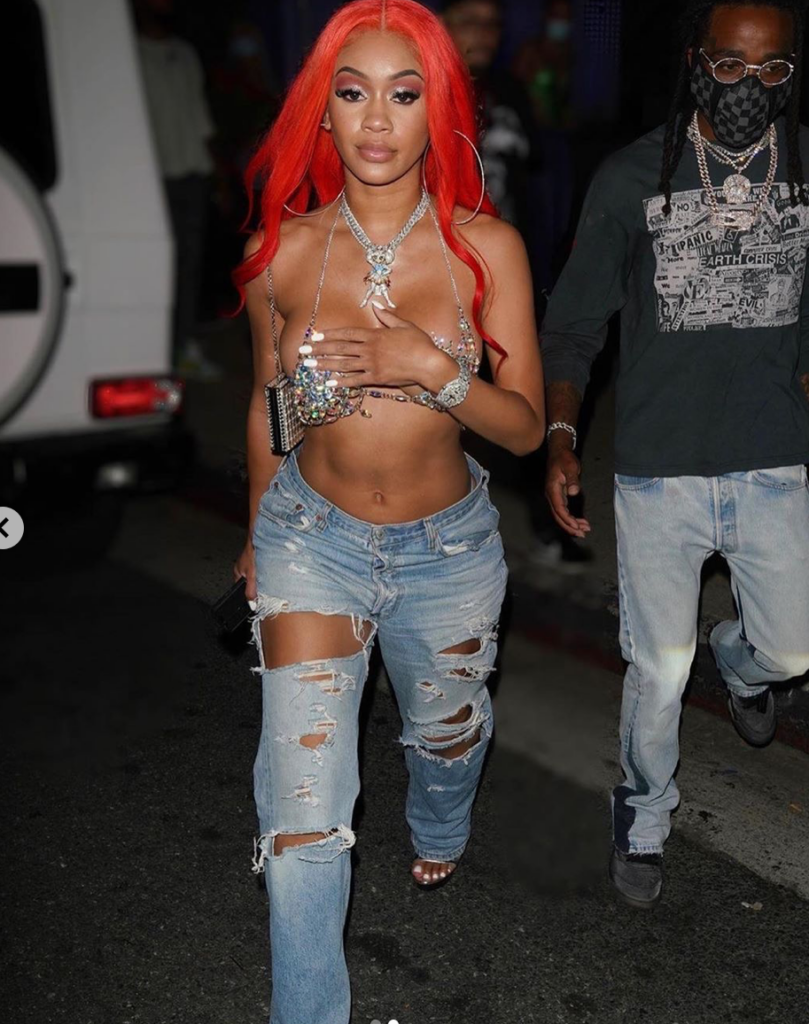 Samaria Leah is a clothing line named after its founder Samaria Leah Wisdom Smith. Samaria Leah is known for its sustainable denim, which is created by reworking vintage pieces. The founder of this clothing line noticed her talent by always reworking her own jeans. It quickly blew up and celebs took notice of the unique style .
Off-White is a popular male clothing brand founded by the late and creative, Virgil Abloh, this label is arguably the most important fashion labels of the 2010s. The popularity of this brand is due to its simplicity when it comes to designs. Their range includes easy-to-style clothes and footwear for men. Off-White has also collaborated with brands like Nike and Air Jordans to create unique footwear for men.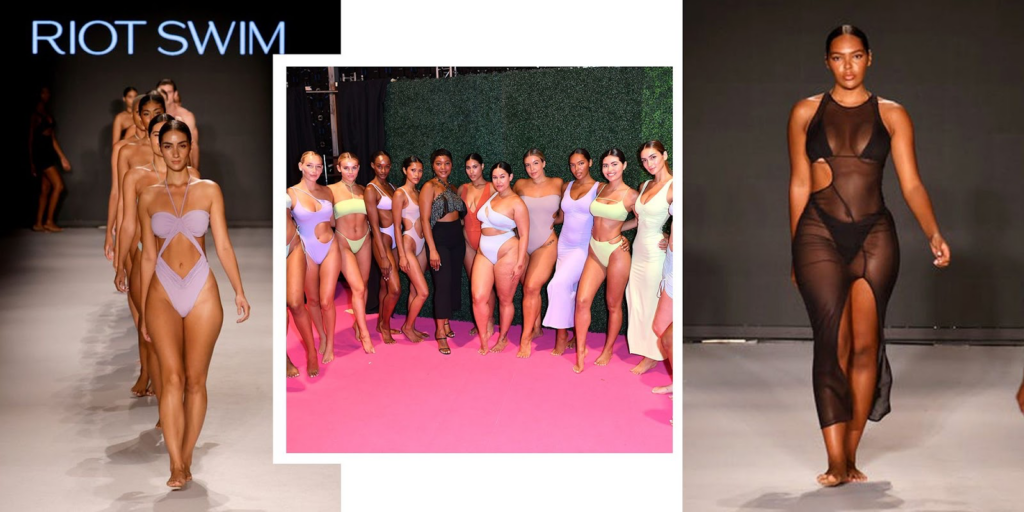 Riot Swim is a swimwear line founded by Monti Landers in 2016. Monti founded this brand with the idea that everyone should find swimwear that makes them feel and look good. Riot swim makes pieces for all body types and skin tone, making it accessible to all women of different races and sizes.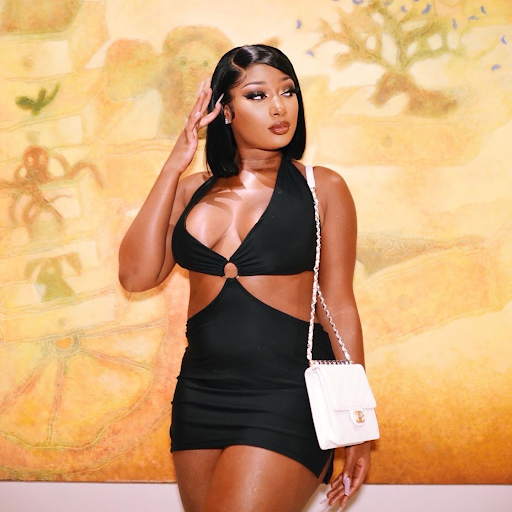 Farai London makes some stunning pieces, and if you think they look familiar, that's because of Kylie Jenner. She recently wore their Gaia minidress and almost broke the internet. Farai London was founded by Black British designer, Mary-Ann Msengi and has caught the eyes of many including celebs, with her bold and outstanding designs. From Kylie Jenner to Megan Thee Stallion, we have seen her clothes and know each piece is a winner.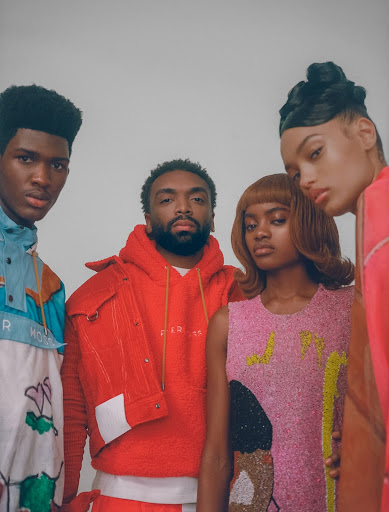 Pyer Moss was founded by Kerby Jean-Raymond in 2013, whose intention was to create diversity in the fashion industry. Pyer Moss as a brand is designed with the intention to call out the industry and shed some light on the lack of recognition faced by Black designers. It's like activism, but make it fashion.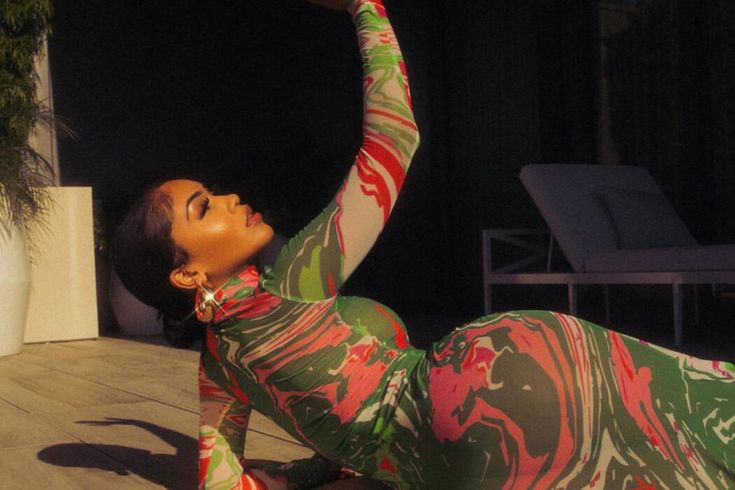 Kai Collective is a fashion brand founded by Nigerian designer, Fisayo Longe. Firstly, their swirly pattern is hard to miss and has made its mark on each dress. Their Gaia dress was a major hit during the summer and sold out. It was a pretty big deal when Beyonce featured Kai Collective on her site. The brand became well loved and worn by many celebs. Their infamous swirly print can now be seen on not just their dresses, but leggings, swimwear and so much more.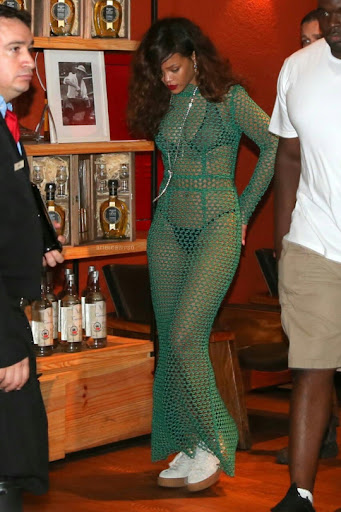 Laquan Smith is the embodiment of futuristic fashion. The brand was found by American designer, Laquan Smith, who continues to tailor high end couture beloved by celebrities. His designs have definitely caught the attention of celebrities like Beyonce and Kim Kardashian. His shows are always out of this world.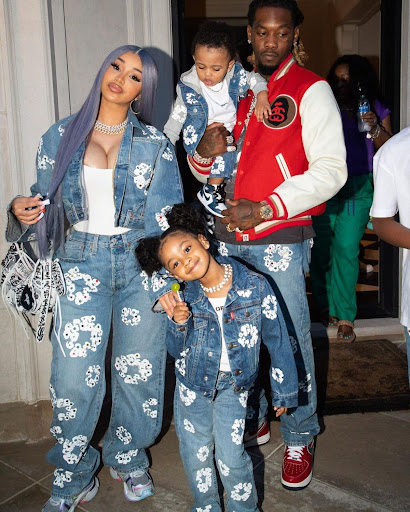 Created by Tremaine Emory, Denim Tears is known for its famous cotton wreath which has become a recurring motif. Tremaine Emory collaborated with Levi's to create a collection which explores the history of slavery in America. The brand has expanded into other clothing such as knitwears, hoodies, hats and other accessories. It's also gained a lot of popularity in Hollywood.
Wales Bonner is one of the most promising menswear brands in the fashion industry. Founded by Grace Wales Bonner in 2014, this brand has taken menswear to a very creative spotlight. The designs range from everyday 3 piece suits to contemporary styles that can be worn by anybody. Grace Wales Bonner said she has explored fashion with her brand, through the perspective of the African diaspora. Wales Bonner is one of those brands an expressive person can be styled up in.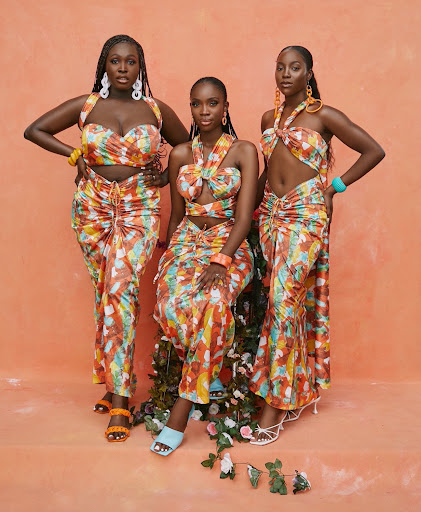 Rendoll Lagos was founded by Morenikeji Abeni, who sought to honor her Nigerian roots through fashion. Rendoll designs are all produced in Lagos and are very thoughtful when it comes to inclusion of body positivity to their brand. Rendoll designs feature stretchy fabrics, artful silhouettes and comfortability for everyday wear.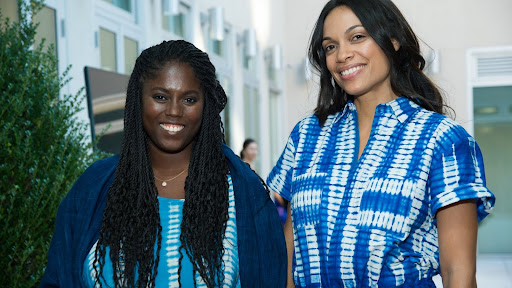 Studio 189 is a fashion brand co-founded by actress Rosario Dawson and designer Abrima Erwiah. This artisan fashion brand designs pieces that celebrate the colorful history and culture of Africa through African-inspired Batik prints.
16. Tove | $500 – $1000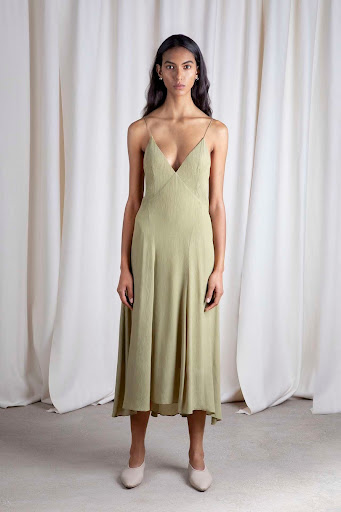 Camille Perry and Holly Wright are the duo of founders behind Tove, a London based clothing brand. The friends founded Tove in 2019, and due to their minimalist design, they gained the attention of people following the minimalist trend around the globe. Their clean finishing and feminine silhouette have surely earned a brand following over time.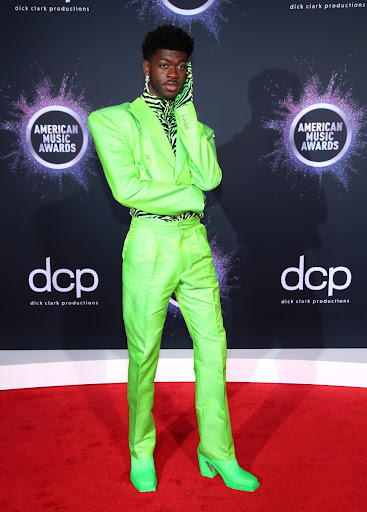 Christopher John Rogers was founded by Louisiana designer, Christopher John Rogers. Hiis pieces are now a favorite amongst many celebrities like Zendaya, Cardi B and even former First Lady, Michelle Obama. His designs are vibrant and artistic and give the wearer all the confidence they need. His pieces are ready-to-wear, so go ahead and "add to cart".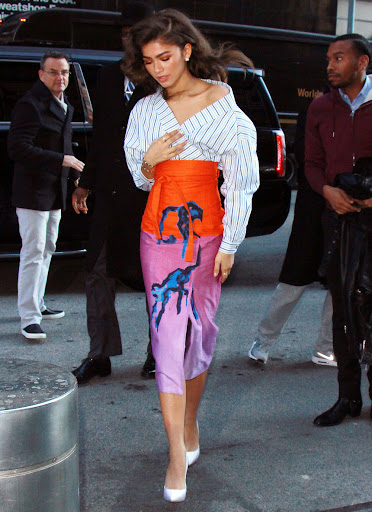 Stella Jean was founded by Italian-Haitian designer, Stella Jean. Stella Jean clothes are designed with influence from the lead designer's cultural heritage, which she uses to create her seasonal collections. All clothes by Stella Jean are ethically made and loved by fashion lovers and celebrities alike.
19. Sukeina | $1000+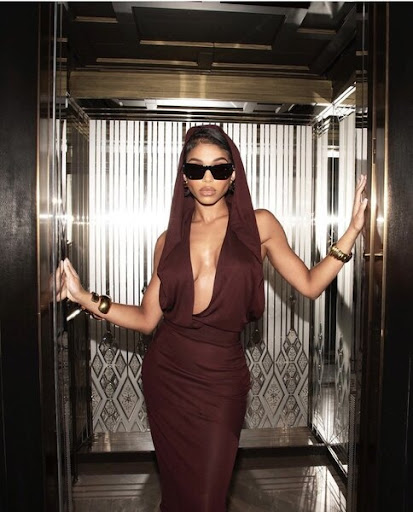 Sukeina is a brand that combines African, European and American influence into their designs. The founder of Sukeina, Omar Salam, is a sophisticated and artistic designer, whose work speaks for itself. This brand is fast growing, creating designs that can be worn by anyone. Omar Salam is also becoming supermodel Naomi Campbell's favorite designer, and we know that's a big deal in the fashion world.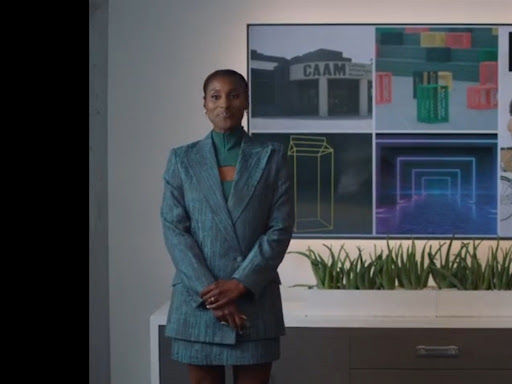 Thebe Magugu was founded by South-African designer, Thebe Magugu in 2016. This South-African clothing brand creates ready to wear looks that include deconstructed suits and statement prints. The brand's style is very contemporary and modern for all our fashionistas out there. Thebe Magugu's designs are loved by celebs like Kylie Jenner, Issa Rae and more. Each outfit is unique and leaves with a bold statement. Let your outfit do the talking.
What to wear to events you find on Eventnoire
Every event deserves to have a personality. You can find your expression through style. Every event has a look, and you can keep heads turning by wearing any of these Black-owned brands. From shoes and bags to footwear or accessories that finish the look, we've got you covered with what to wear to your next event in a style that screams YOU.
You don't have to show up fashionably late to stand out. At any event you find on Eventnoire, the culture will welcome and embrace you. Arrive as your best self and explore new vibes that will leave you with fun memories of an amazing Black event experience.

Follow us On Instagram @eventnoirehq, Follow us On Twitter @Eventnoire, Like us on Facebook
Create, Discover & Experience Events For The Culture At Eventnoire.