Black women are sensational! Nothing stands in their way as they use ingenuity to transform the world around us while positively impacting the economy. Their talents create businesses from scratch that contribute toward their future generations' sustenance while cultivating new trends that push the culture forward. With our support, patronizing these fierce entrepreneurs can help them thrive and continue showing the world how dope black women truly are!
Here are 21 amazing Black women-owned businesses to support now.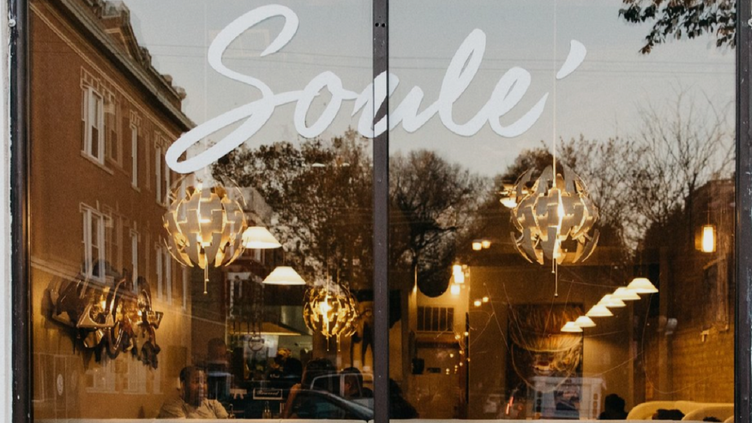 Founded by Bridgette Flagg, Soulé is a boutique restaurant in Chicago that offers a unique dining experience. The menu features modern Southern cuisine with a French twist, utilizing locally-sourced ingredients to create both comforting and innovative dishes. The intimate setting provides a cozy atmosphere for guests to enjoy their meals. With its exceptional food and cozy ambiance, Soulé is a must-visit for anyone looking for a memorable dining experience in Chicago.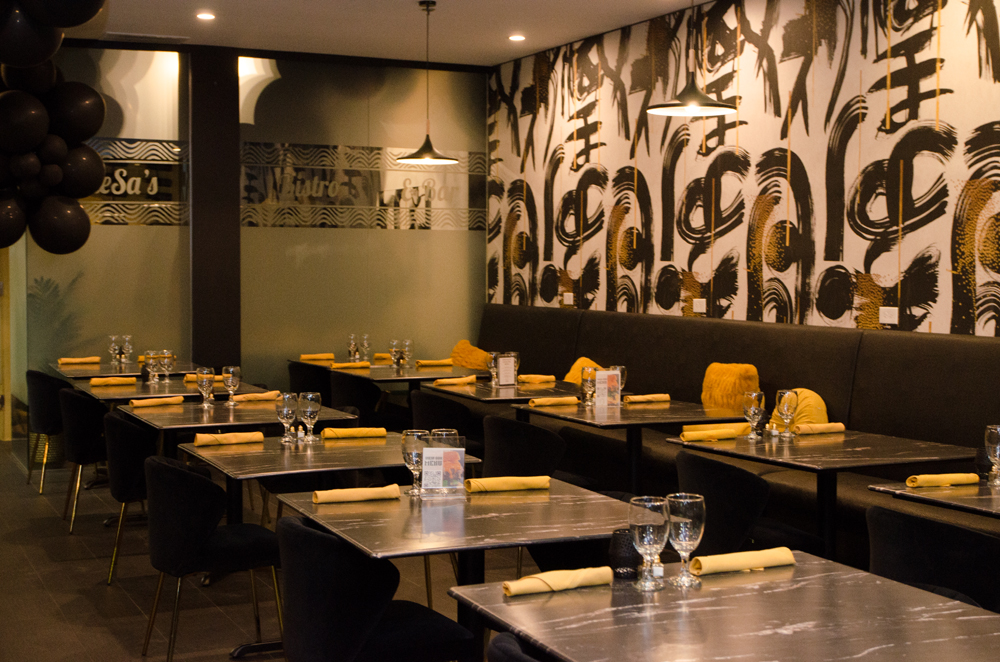 Chesa's Bistro & Bar is a restaurant founded by Chef CheSa, the esteemed proprietor of CheSa's Gluten Tootin Free Food Trucks. She aimed to transition from the mobile culinary scene and elevate the culinary experience by fusing Creole and contemporary American flavors. The 1800-square-foot bar & bistro features a delectable scratch-made menu that is entirely gluten-free.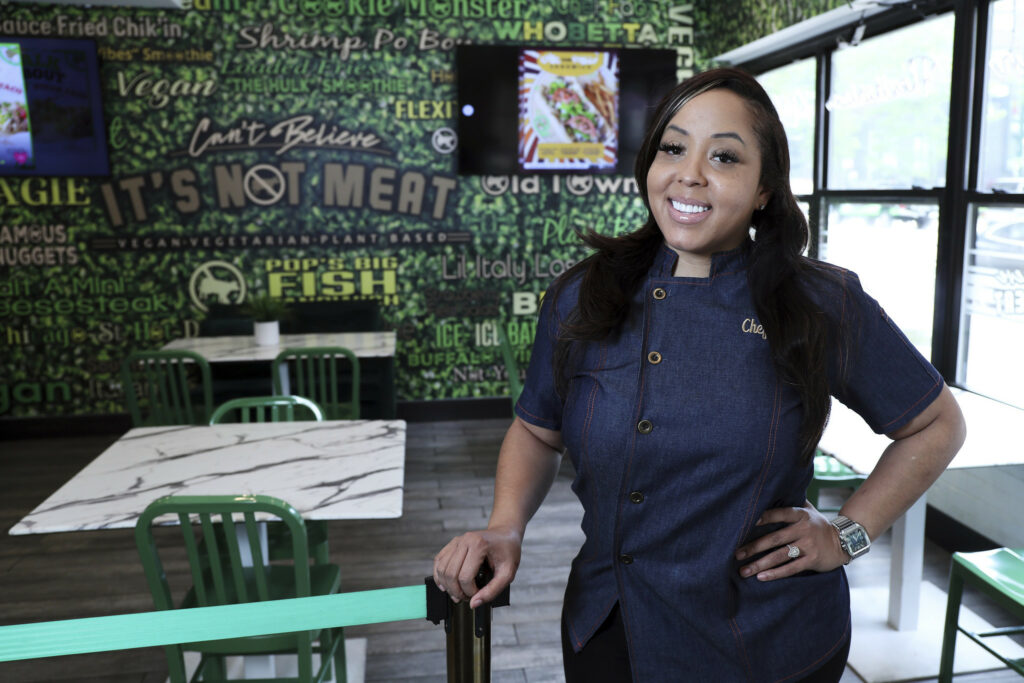 3. Can't Believe It's Not Meat
Laricia Chandler Baker, also known as Chef Fab, is a self-taught chef, entrepreneur, and socialite from Chicago. In 2019, she opened Can't Believe It's Not Meat, a restaurant with vegan, vegetarian, and flexitarian options in Hyde Park. With over 30,000 followers in under a year, the popular eatery has expanded to Gold Coast and Orland Park. Chef Fab's menu offers creative twists on classic dishes, such as the "beef-less" Philly Cheesesteak and "Who Betta" Double Vegan/Dairy Cheese Burger, along with vegan smoothies and shakes like "the Cookie Monster," made with Oreos.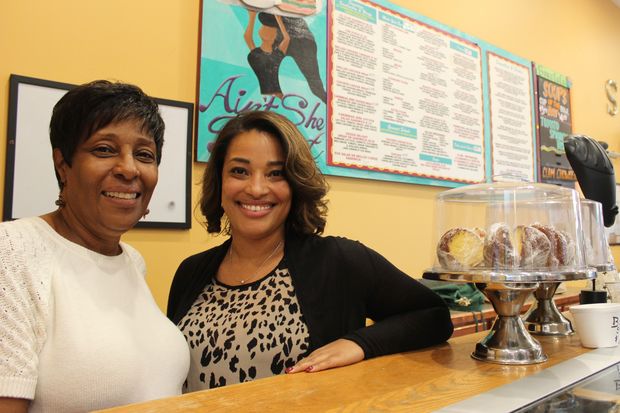 Ain't She Sweet Cafe is a beloved cafe in Chicago that has satisfied hungry customers for years. With two locations in the city – one in Bronzeville and another in Beverly – this cafe is a go-to spot for locals and visitors alike. The owner is passionate about using fresh, locally sourced ingredients in all her dishes. From mouth-watering options like jerk chicken wraps and salads to refreshing smoothies, Ain't She Sweet Cafe has something for everyone.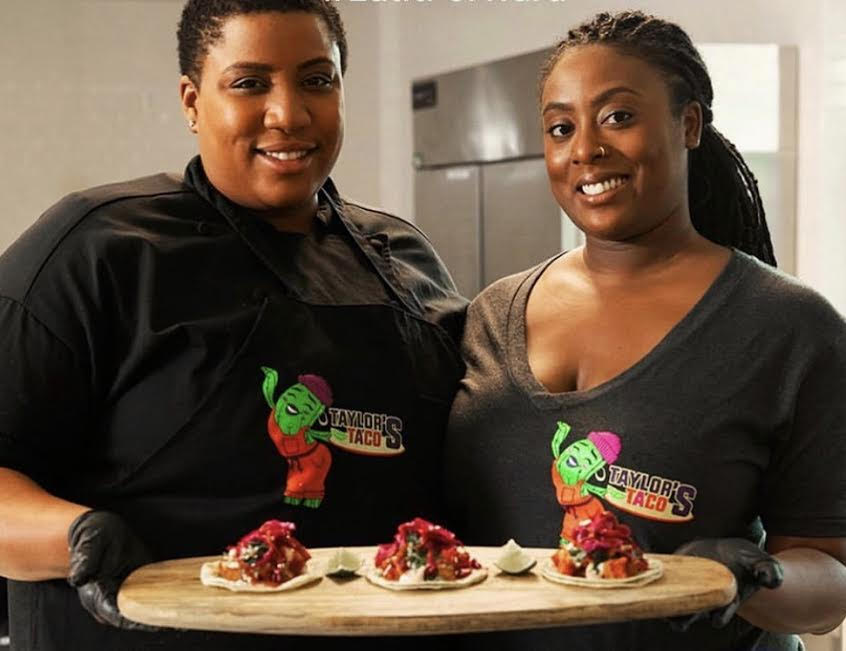 Co-owners Taylor and Maya Mason are bringing the west coast taco flavors to the west side of Chicago. Taylor's Tacos is a popular destination for taco enthusiasts in Chicago. They offer many delicious tacos, including traditional steak and innovative combinations such as their sweet poppin Potato! Their food is colorful and artistic, showcasing the high-quality ingredients used in every dish. In addition to their amazing tacos, Taylor's Tacos serves delectable sides like elote and pico fresca salad. Taylor's Taco Shop officially opens on April 4th.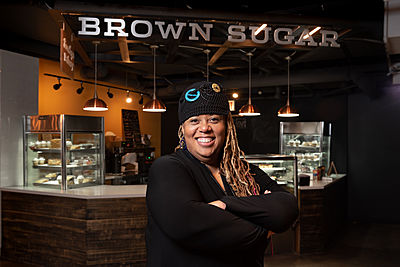 Brown Sugar Bakery is a family-owned bakery in Chicago specializing in creating delicious and unique desserts. The bakery was founded by Stephanie Hart, known for her award-winning caramel cake. Brown Sugar Bakery offers a variety of desserts, including cakes, cupcakes, pies, and cookies, all made from scratch with high-quality ingredients. Brown Sugar Bakery has gained a reputation for its exceptional desserts. Its commitment to providing its customers a warm and welcoming experience has made them a beloved bakery in the Chicago community.
Beauty/ Natural Beauty Products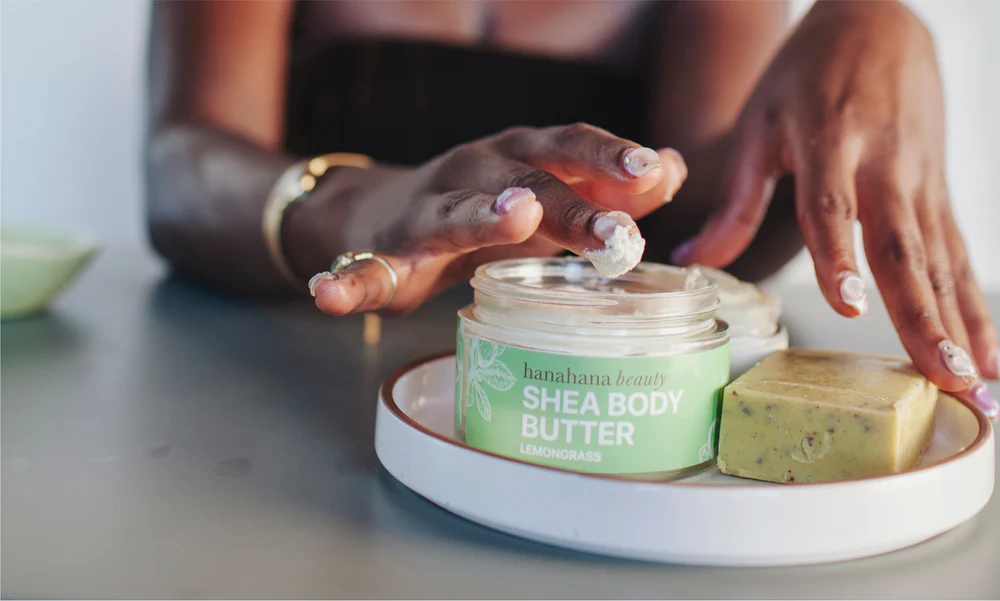 Abena Boamah-Acheampong is the CEO and founder of Hanahana Beauty, a brand specializing in conscious, clean skin care, beauty, and wellness products. Before establishing her brand, Abena was a therapist and a 7th-grade math teacher. Her strong focus on humanity and intention guided the creation of her brand. Hanahana Beauty has gained significant traction and is stocked at major beauty brands like Ulta. Hanahana's rapid growth suggests it is on its way to becoming a household name.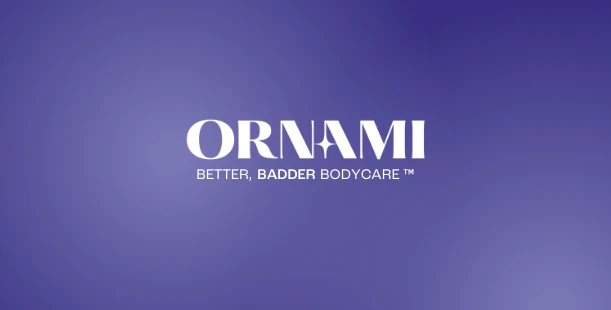 8. Ornami
Yewande is a skincare entrepreneur who stumbled upon the field by chance. Her core value is service and empowering people; she believes women should never settle for less. She enrolled in courses to develop her craft and created Ornami, a brand that aims to provide luxurious skincare products to women. Ornami's mission is to nurture and pamper every woman, as they deserve to be treated like royalty.
Tacarra "Spifster" Sutton is a renowned Chicago manicurist known for her innovative and edgy nail designs. Her nickname, Spifster, comes from her ability to make anything "spiffy," Her journey started when she tried to kick her nail-biting habit by experimenting with nail polish. Over the years, her precisely-painted lines and unique geometric designs have caught the attention of big-name clients such as Debi Mazar, Danielle Brooks, Taraji P Henson, and brands like Nike, Cadillac, and Topshop.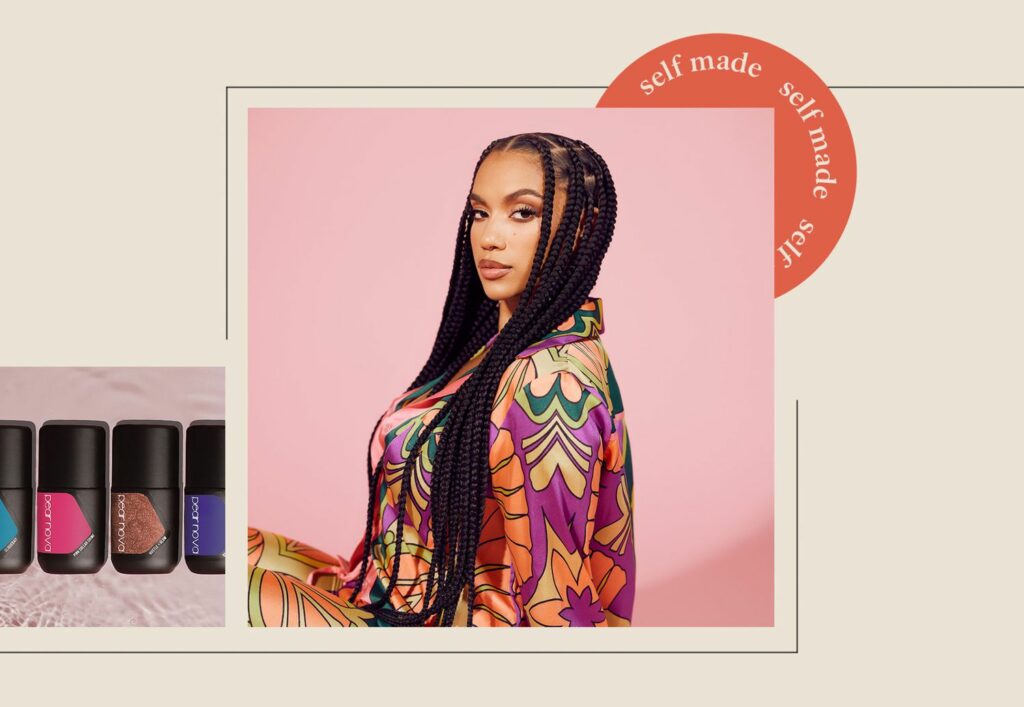 10. Pear Nova
Rachel James is the CEO and founder of Pear Nova, a Chicago-based beauty brand specializing in luxury nail and self-care products that celebrate all skin tones. Her passion for nails started at a young age, and she founded Pear Nova in 2012 to address the lack of representation of medium to dark skin tones in the nail world. Inspired by her appreciation for nature and her forever sister-in-love, Nova Henry, Rachel used artistic expression to honor the Nova Pear tree and her guardian angel. Rachel's resilience and commitment to her vision have earned her recognition, including being named one of Oprah's Favorite Things in 2020. She plans to continue to inspire and empower women through her work and support important causes.
Fashion Designers/Artists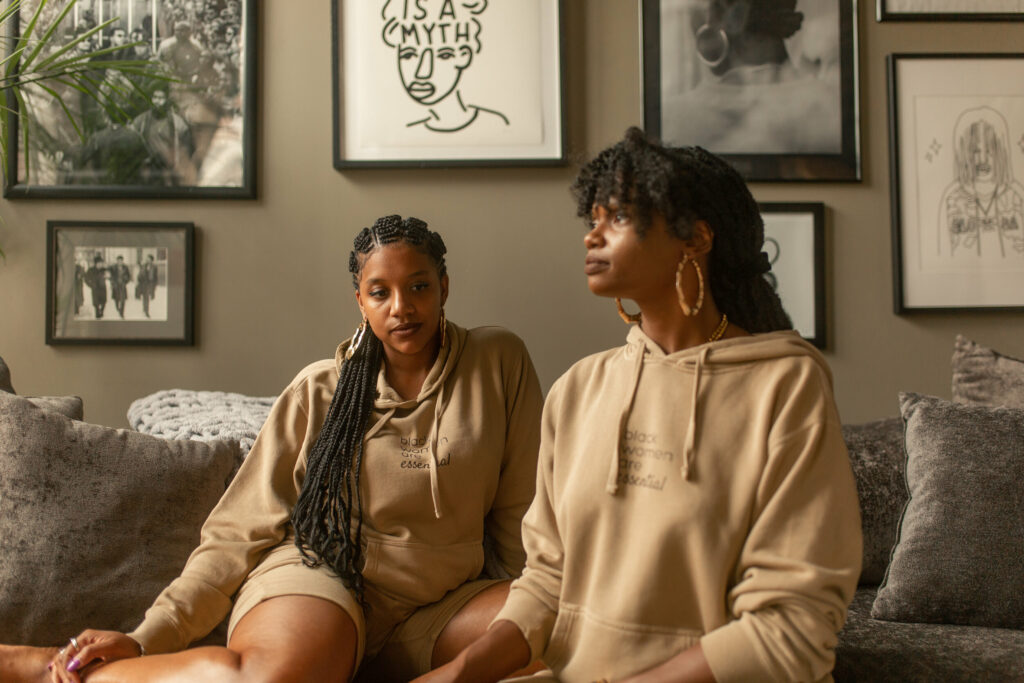 In response to the COVID-19 pandemic, Essence Smith and Chelsey Carter created the Black Women Are Essential (BWAE) shirt to support black female essential workers in the Chicagoland area. The shirt sales raised funds to provide BWAE kits, including PPE, self-care items, and a Target gift card, to 50 black female essential workers from black-owned businesses. The first release of the shirts sold out in a day, and subsequent releases donated a portion of the proceeds to support services for black women, girls and Breonna Taylor's family. The brand has grown into an international movement, spreading the message that Black Women Are Essential.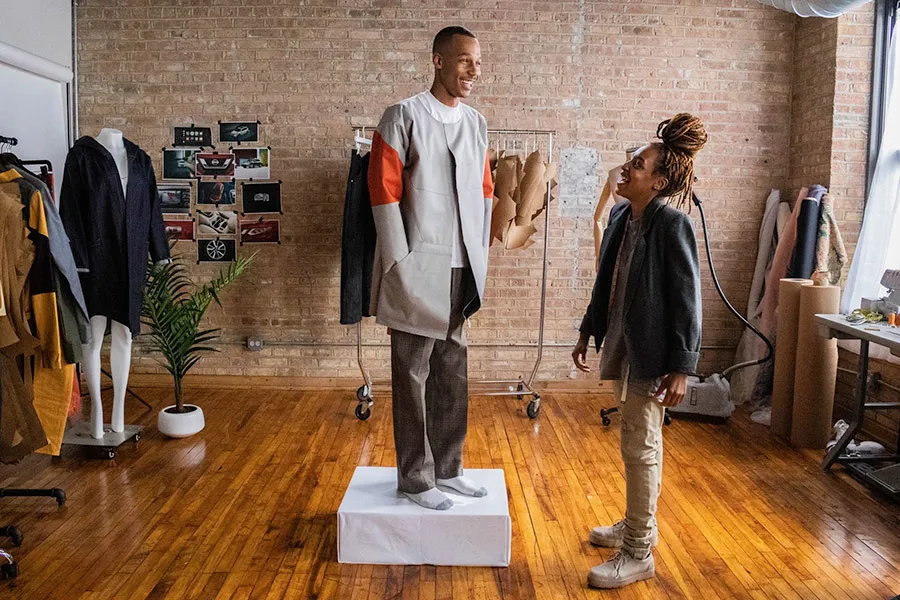 12. Shiela Rashid
Sheila Rashid is a remarkable fashion designer known for her gender neutral designs. Rashid, has made a name for herself in the industry by creating bespoke pieces that blend comfort and style. Her brand has gained a following among celebrities and fashion enthusiasts, with her work worn by Chance the Rapper, Lena Waithe, Zendaya, and Bella Hadid.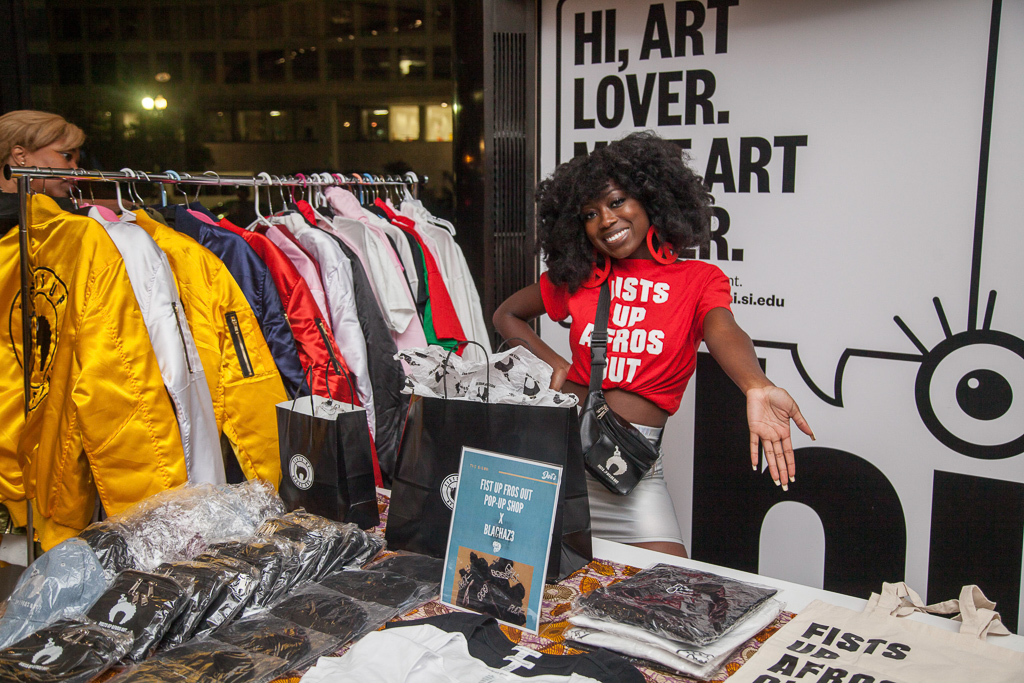 Fists Up Afros Out, curated by Hazel Blachaz, is an uplifting lifestyle brand encouraging UNITY through fashion, art, and community service. The brand's unique selection of stylish pieces features staples like its satin bomber jackets and t-shirts with powerful imagery and slogans such as "Black Hair Is Revolutionary" – the message behind this brand also seeks to challenge traditional beauty standards in today's society. In addition, Fists Up Afros Out also advocates for black women's experiences with event popups throughout the year.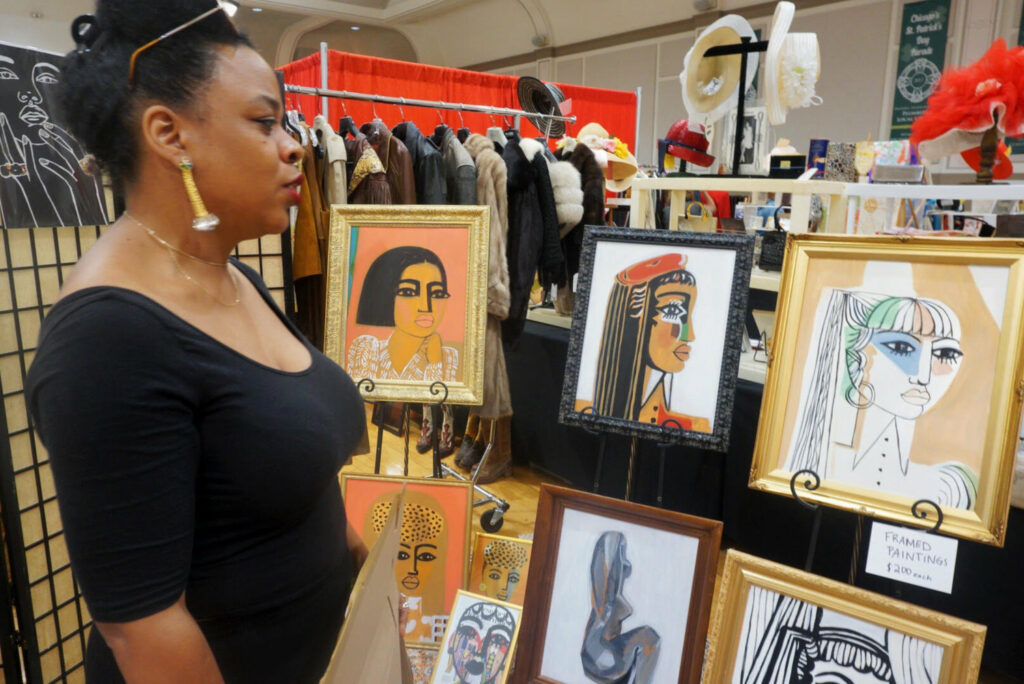 14. Natalie Osbourne
NatalieODecor is an Etsy shop that offers unique and colorful home decor items handmade with love. The shop's owner, Natalie, is passionate about creating beautiful pieces that add a whimsical touch of joy to any living space. Each item is carefully crafted with attention to detail and creativity. NatalieODecor is an excellent destination for anyone looking to add personality and fun to their home decor. The shop's commitment to quality and individuality makes it a standout in handmade goods.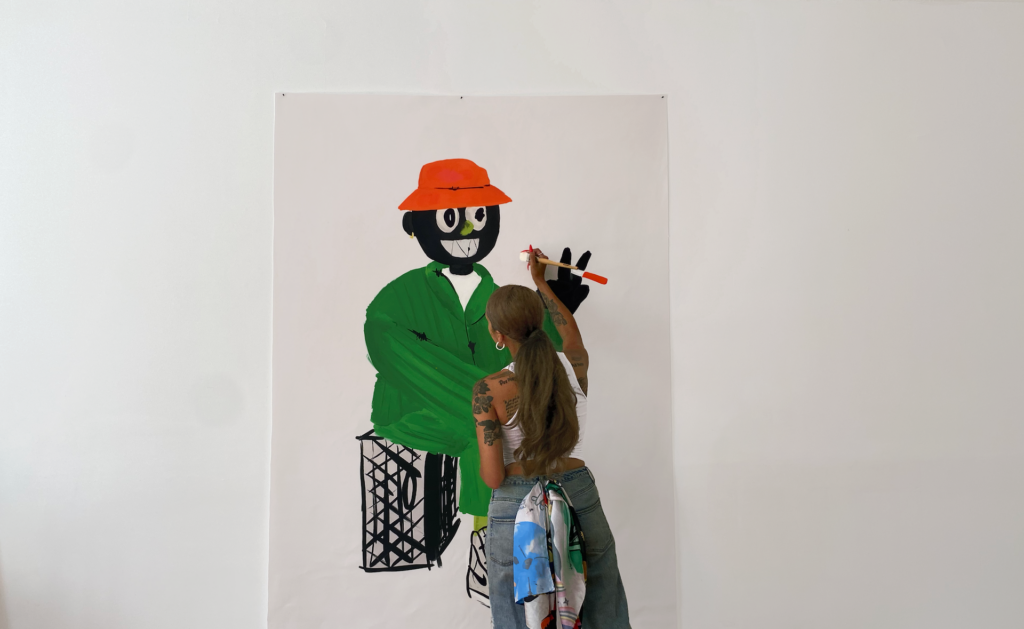 15. Mia Lee
Chicago-based artist Mia Lee creates vibrant and energetic artworks that explore the complexities of the human experience. Her work often features bold colors, geometric shapes, and text, all coming together to convey a message of empowerment and resilience. Her work is featured in numerous exhibitions and galleries, and her unique style and perspective continue to impact the contemporary art world.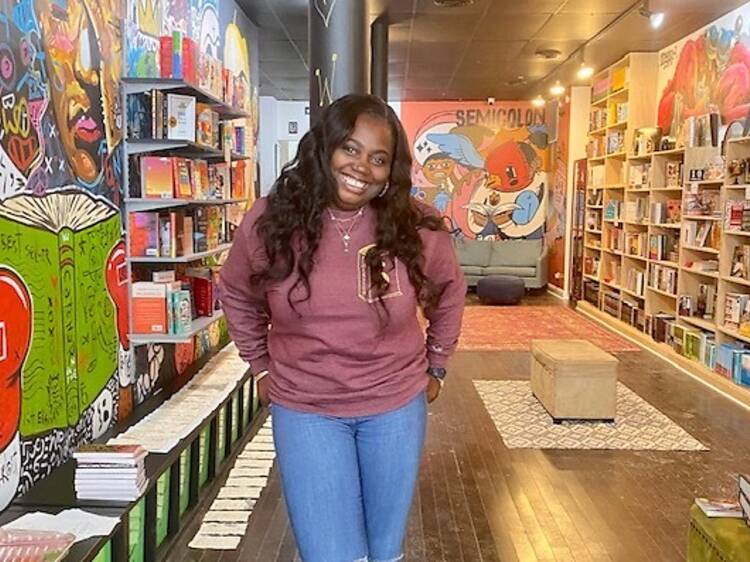 Semicolon is a unique bookstore and gallery in the heart of Chicago that offers a carefully curated selection of books by diverse authors and art and merchandise created by local artists. Founded by Danielle Mullen, Semicolon aims to create a safe and inclusive space for people of all backgrounds to gather, learn, and grow through literature and art. In addition to its wide range of books, Semicolon hosts book clubs, author events, and art exhibitions, making it a vibrant cultural hub in the community. Semicolon is more than just a bookstore. It's a welcoming space for all to explore and connect.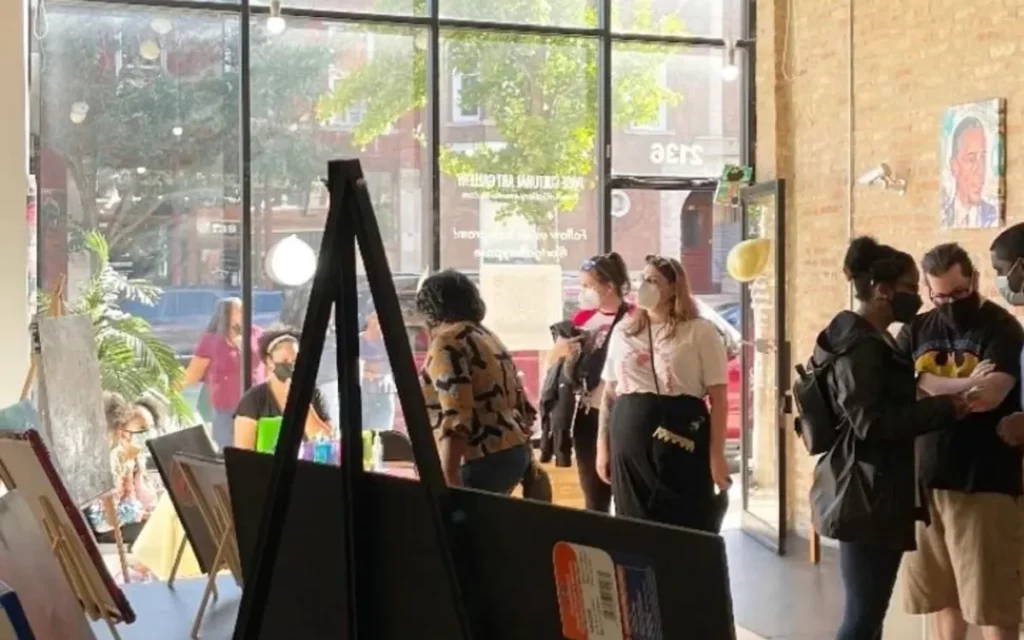 17. Pose Art Gallery
Pose Cultural Art Gallery is a beautiful and vibrant art gallery that celebrates African culture and heritage through the work of talented Black artists. With a stunning collection of paintings, sculptures, and other forms of art, this gallery provides a unique and immersive experience that showcases the beauty and diversity of Africa's artistic traditions. Whether you're an art enthusiast or simply interested in learning more about African culture, Pose Cultural Art Gallery is worth a visit.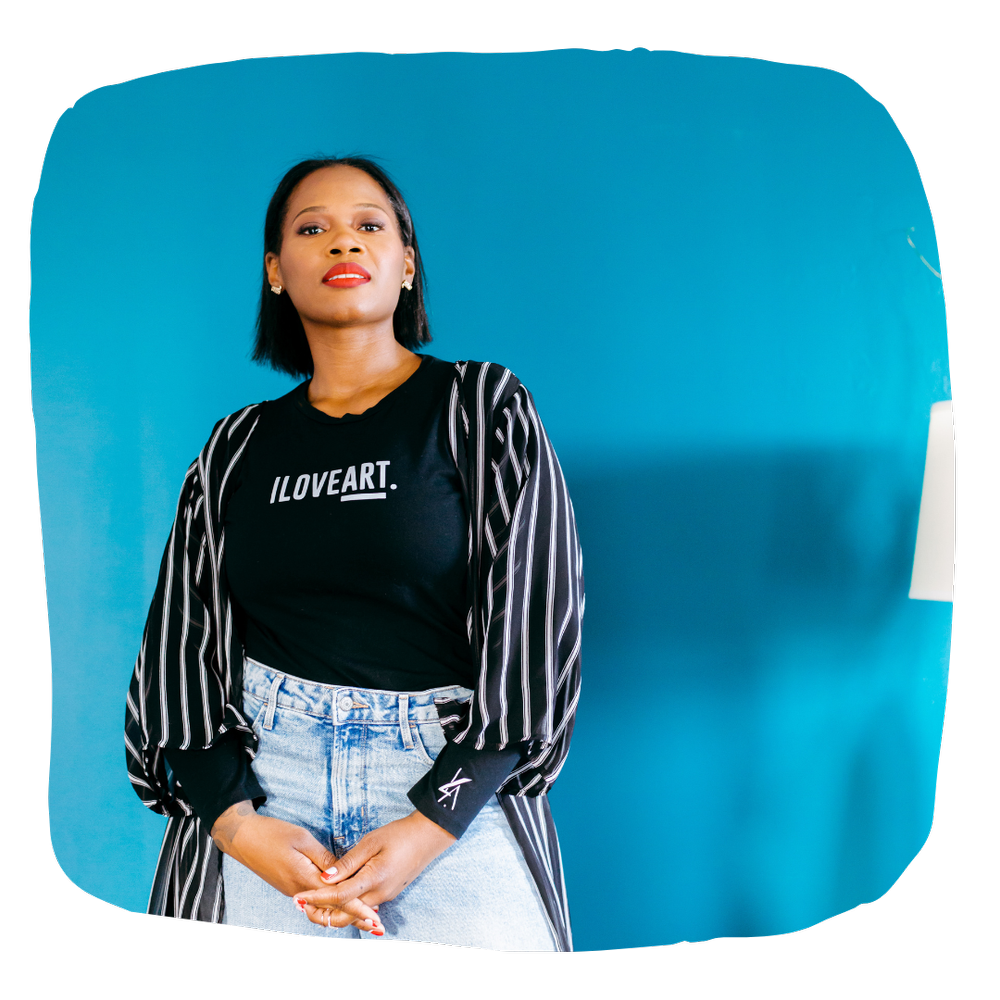 I Love Art (ILA) was created to empower and promote Black artists by recognizing their creativity and talent. The studio provides educational opportunities, empowering events, and intentional programming to foster a community of growth and expansion within the arts. Founder Rachel Gadson believes in the potential of Black artists and strives to create a platform that inspires and showcases their works. With a focus on education and community, ILA aims to establish a network that uplifts and supports the next generation of Black artists, providing them opportunities to succeed and excel in the art industry.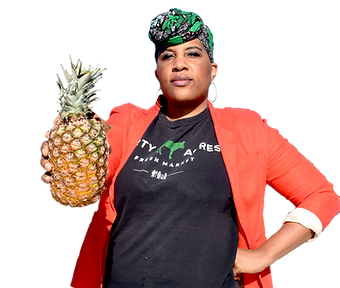 20. Forty Acres Fresh Market – Liz Abunaw
Forty Acres Fresh Market is a revolutionary mobile startup grocer owned by Liz Abunaw with a "mission to increase access to affordable, high quality, fresh food in underserved areas." By providing healthy, fresh options from local farmers, they make nutritious meals accessible to underserved Chicago communities! Its pop-up markets is filled with amazing selections of produce, meat/dairy products & pantry staples – indeed, something for everyone regardless of location or income level. Support today by opting into Forty Acres new delivery and subscription services via their online store!
Lifestyle/Fitness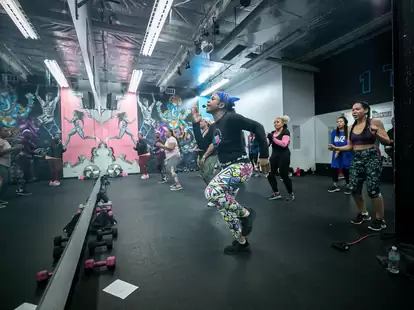 21. 360 Mind Body Soul
At her dynamic fitness studio in the south loop of Chicago, Ashanti Johnson prioritizes the physical aspect of wellness and recognizes the importance of promoting mental health. Her comprehensive approach is reflected in a diverse range of classes, from vigorous workouts like Power Party and Gunz Bunz & Six Packs to restorative sessions like M1ND-Stretch that integrate yoga and meditation. Whether through in-person or virtual instruction, 360 Mind Body Soul provides numerous avenues to help individuals attain their goals for both physical and mental well-being.
By supporting these businesses, you get unique and quality products and services that create opportunities and support entrepreneurship. These 20 black women-owned businesses are just a small selection of the many inspiring Black women entrepreneurs worldwide. Supporting them can help create a more inclusive and just society while enriching your life with unique products and experiences. So, let's take action and support these businesses, and many others like them, as we work towards a more equitable and prosperous future for all.

Follow us On Instagram @eventnoirehq, Follow us On Twitter @Eventnoire, Like us on Facebook
Create, Discover & Experience Events For The Culture At Eventnoire.