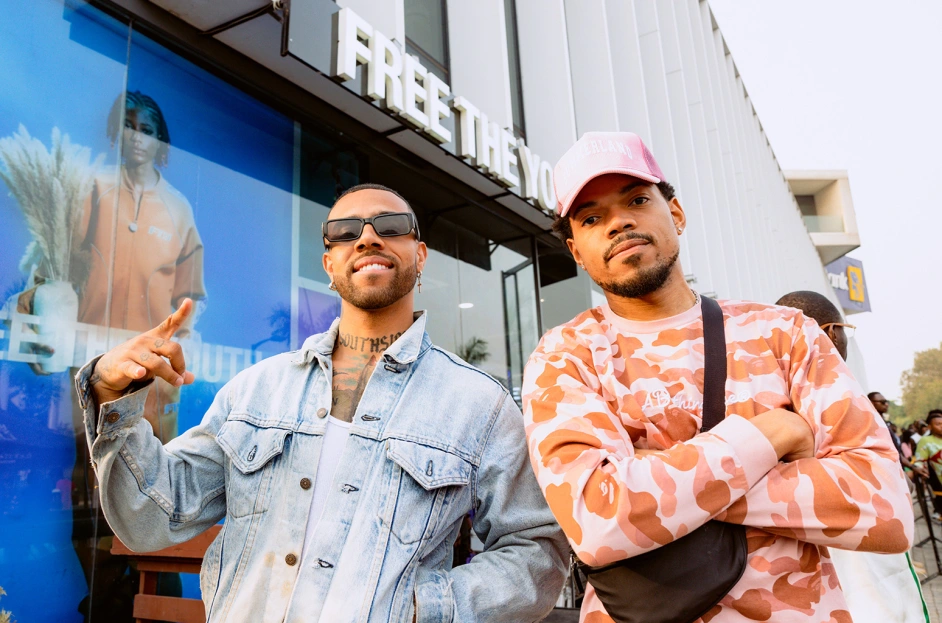 The new year started on the right track for roughly 50,000 people as they made their way to Ghana for the inaugural Black Star Line Festival. What began as a vacation to the country between Chance the Rapper and Vic Mensa became a long deep journey to connecting and honoring their ancestral roots.
After visiting, the duo decided to join forces in hosting an event to unify the Black Diaspora, feeling it was the perfect time to build the bridge in connecting everyone from a broader cultural lens. "We're just at a point in time where technology, trade, culture, everything is pointing towards further connectedness with Black people globally, not just from the U.S. and the continent, but also from the islands, from the U.K, from around the world," stated Chance. The star-studded line-up included many artists, including Erykah Badu, T-Pain, Sarkodie, Jeremih, Tobe Nwigwe, Asakaa Boys, M.anifest, and more. Even comedian Dave Chappelle made an appearance. It was a festival that spanned music and entertainment, including every aspect of black talent through fine art, intellectual panel discussions, and more, providing opportunities for education, enrichment, and cultural diffusion.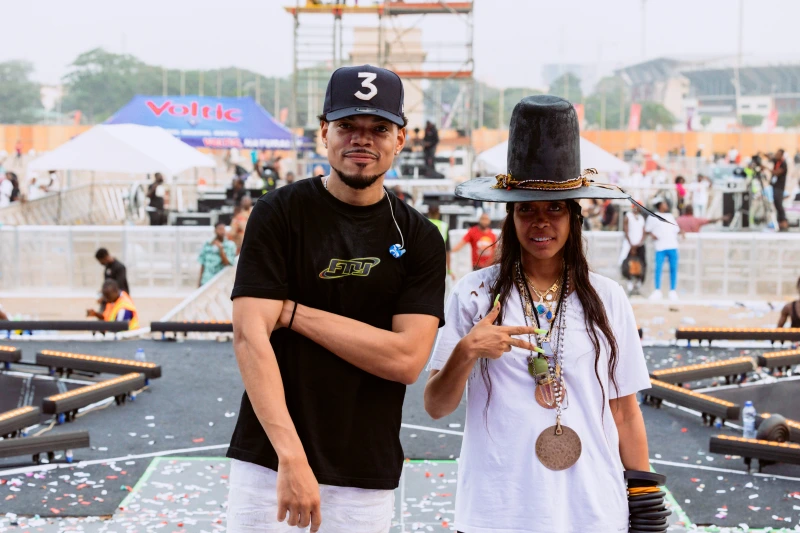 Chance and Vic Mensa created the Black Star Line Festival to pay homage to the late Marcus Garvey, a Pan-Africanist who founded the Black Star Line Shipping Company. His goal was to create economic opportunities for black people between North America, the Caribbean, and Africa, coming together and returning to Africa to close the division gap. What began 100 years ago was carried into this new year, and connection to black culture remained the focus.
Although the tickets to travel to Ghana weren't free, through a deal with United Airlines, visitors received discounted rates for flights to experience the first-time festival. What made it even more special was that Chance and Mensa funded the event to avoid high costs and allow everyone to enjoy this one-of-a-kind experience. After much success in its first run, the duo plans to continue this tradition, not just in Ghana, but taking the festival worldwide, spanning the entire Black Diaspora. "In many ways, the divide between us as Black people from the continent, to America, to the islands and beyond it is all manufactured by the same people who profit off keeping us separated," Mensa said. "And being that I have this position in between those worlds of the diaspora and the continent, I felt it was time to turn it into something."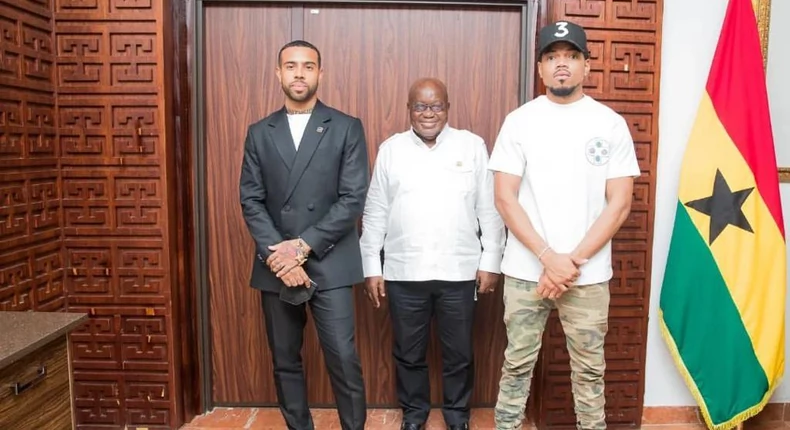 With passion and dedication, we can only hope these two will continue with the legacy of bringing the black community together and holding conversations and connections to maintain stronger bonds for our culture.

Create, Discover & Experience Events For The Culture At Eventnoire.
Follow us On Social Media @eventnoirehq