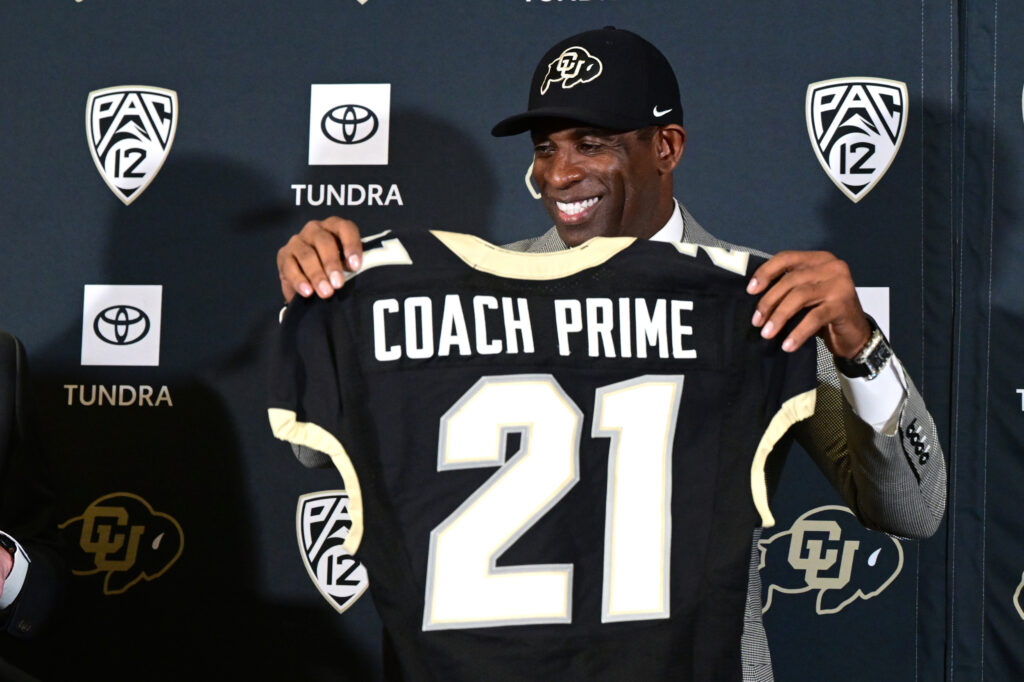 After a 24-43 victory over the Southern Jaguars in the SWAC championship, the Jackson State Tigers were shocked to learn that Coach Prime aka Deion Sanders, would be stepping down and taking on a new coaching gig at the University of Colorado. On Saturday, December 3rd, University of Colorado athletic director Rick George announced that Deion Sanders was offered a five-year $29.5 million deal to become the head coach of the Colorado Buffaloes. Although this announcement surprised many, Coach Prime has reassured players and fans that the move is for career growth and not financial gain. "It's not about a bag but an opportunity," he told the players. "I always felt like if you dominate your opportunity and you treat people right, the bag is going to always come. I never chased a bag. The bag has always chased me.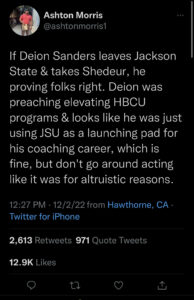 Since taking over as head coach in 2020, Coach Prime has brought significant attention, recognition, and resources to the Jackson State Tigers. In addition to shining a light on HBCU football, he donated half his $300,000 yearly salary to the maintenance and improvement of Jackson State's football facilities while spearheading a million-dollar endorsement deal between JSU and Under Armour. Although Coach Prime has done many notable deeds for the university, many HBCU supporters disagree with his decision. Many people have taken their thoughts and concerns to Twitter after the big announcement. Some critics claim that Sanders was "selling a dream" rather than genuinely caring about the future of the Jackson State Tigers.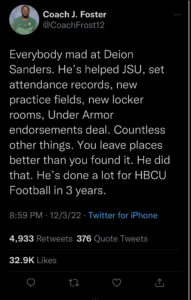 24 hours after the breaking news, Deion Sanders was present to address the media in his first press conference as the new head coach at Colorado. He spoke about his plans to revamp the program and lead the team to victory. "We're not here to compete but to win. Not to show up but to show out. Not to be among the rest but to be the absolute best. We're coming to work, not to play. We're coming to kill, not to kick it. Baby, I got to believe that we're coming," he stated. To improve the team, he also plans to bring a few current JSU players to join him in Colorado.
Deion Sanders is looking forward to the move and encourages fans to embrace change. "Change makes people get uncomfortable. Change is inevitable in every age & stage of life, but it somehow someway brings Love but Hate, Joy but Sorrow & Life & Death. There's a time & season for every activity under the sun the bible declares. "CHANGE is INEVITABLE!"

Create, Discover & Experience Events For The Culture At Eventnoire.
Follow us On Social Media @eventnoirehq