"Lead Never Follow" – LEADERS 1354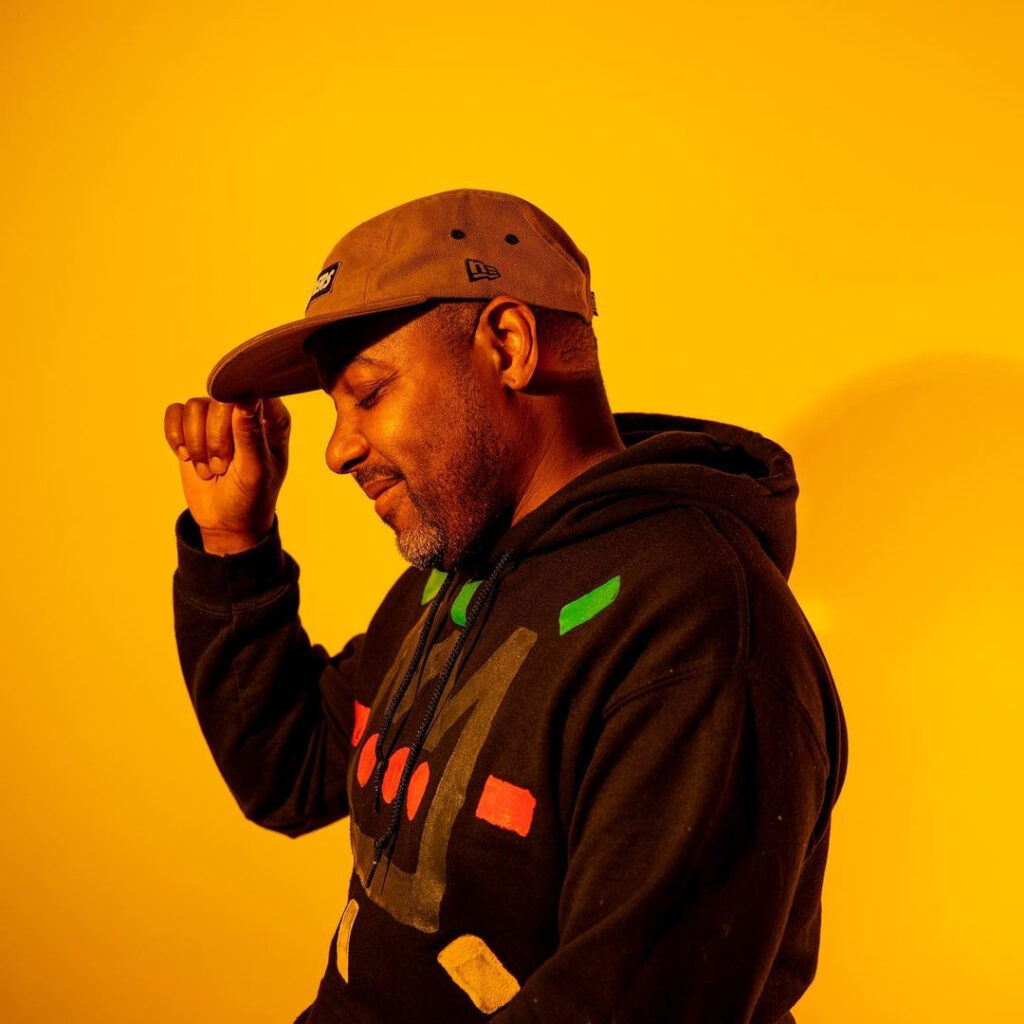 Chicago's cultural influence is made possible by brands like LEADERS 1354. Corey Gilkey launched Leaders' in 2002 in Chicago's historic Hyde Park neighborhood. His goal of curating pieces for conscious consumers became an opportunity to mentor community youth. Leaders 1354 quickly became an epicenter of Chicago streetwear culture and an essential resource for youth and adults to receive mentorship in fashion, art, music, and entertainment.
Leaders' success was a prelude to another significant win for Corey and his community. In 2017, he and Kaaron Johnson launched Boxville. An innovative marketplace that uses modified shipping containers for commerce in place of traditional brick and mortar in another historic area in Chicago known as Bronzeville. Support from Chicago natives like Chance The Rapper, Dwayne Wade, Vic Mensa, and more has gifted Corey's entrepreneurial ventures with longevity and resources to reinvest in his hometown.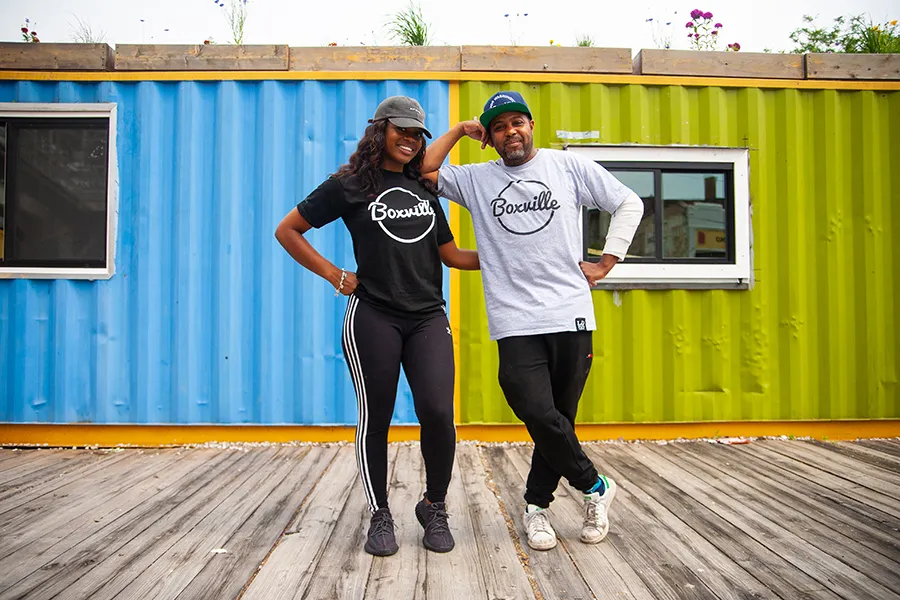 Below, Corey discusses his legacy, love for Chicago and what it means to be a Leader
EN: What 5 Words Would You Use to Describe Yourself?
CG: "Innovative . Inspiring . Classic . Ambitious . Heart/Unity Focused"
EN: Who taught you about Leadership?
CG: "My College Baseball coach and teammates taught me about Leadership. We won 3 straight SWAC championships, and I was named 2nd team all-conference second baseman for two years in a row. The most important part of our success was that I was the leadoff man, meaning I was the first person at-bat to begin our offensive innings, so I had to set the tone for the entire team by getting on base. That opportunity to lead really inspired me and gave me a chance to see what I was capable of at a young age."
EN: What values do you believe a Leader Should possess?
CG: "A leader is someone who's true to themselves above everything else. When you're breaking a mold, some people understand, others won't–Leadership means you do what feels right, inspiring and true regardless of apparent outside opinion. At the end of the day, you have to face yourself, so true Leadership is acting from your own integrity. Others will naturally follow when you demonstrate high values in yourself."
EN: What Goal did you have when you created your first Leaders Piece?
CG: "Our first Leaders piece was about honoring the heritage of lifestyle culture in Chicago. We wanted to recognize and highlight the history of what has now become mainstream 'streetwear' culture. We understood that true lifestyle culture was created by regular people who were inspired to express themselves against all odds. Today, Leaders is Global. We recognize that people around the world can connect with quality and timeless heritage, and we aspire to speak to everyone. You don't have to be from Chicago to respect what Leaders represent."
EN: Your latest venture with Policy Kings taps into real estate. It also feels like a challenge to reverse gentrification, would you agree?
CG: "With Policy Kings, my partner James Daughrity and I became aware that it was important for the community to have a share in the new wealth. It's not just about what's there; it's about who owns it. PK is an opportunity for the community to have ownership of something beautiful rather than feeling like they have to go to the North Side to access high-quality experiences. For us, it's about reinvestment and renaissance. Creativity has always been here, and it's time for the community to get serious about reinvesting in our youth and creatives. We no longer need to move out of our neighborhoods and opportunities to the highest bidder. We can invest in the spaces that raised us."
EN: How has Chicago played a role in your career?
CG: I was born and raised here. I've been all over the world, and Leaders truly does sell across the Globe–at the end of the day, if you don't love and appreciate where you come from, what do you really have to offer? Chicago is an epicenter for black creativity and innovation. It gets a bad rep because if the country were to recognize the renaissance of black innovation occurring here truly, it would seem threatening. That's why crime is emphasized, and our creativity is downplayed–and that's just what it is right now. The people who know, know. Chicago represents success against all odds, Peace in the face of violence, creativity in the face of limitation, and beauty in the face of dilapidated buildings. To me, Chicago is like a rose growing out of the concrete.
EN: What advice would you give to someone hoping to succeed as an entrepreneur?
CG:
Keep your visions to yourself. Only share with those you really trust. To value, something is often to keep it quiet. Not everyone should know your next moves
Have the courage to believe in the value of your own dreams. You know when you're inspired based on how you feel. Trust those sparks of inspiration
Collaboration is necessary for success. Your idea might get you started, but it takes a community to manifest large-scale visions. Treat people with respect because you never know who you'll be working with in the future. AKA, don't burn bridges.
Forget what everyone else thinks. Trust Yourself.