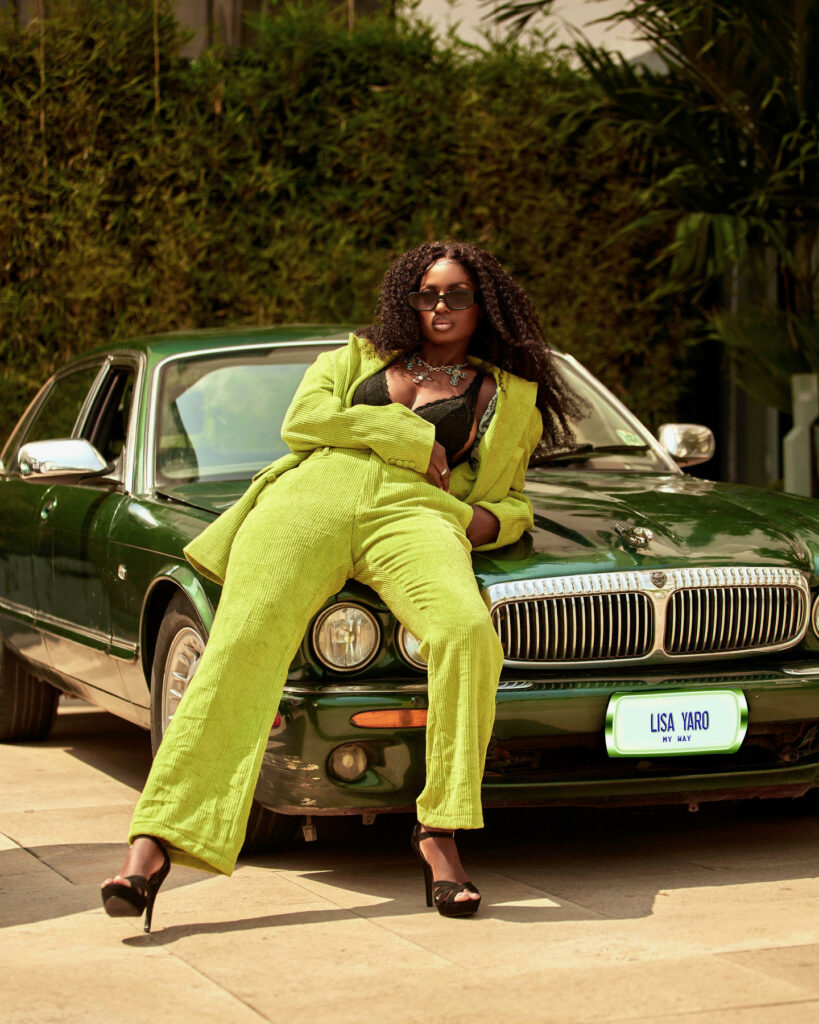 Lisa Yaro is an incredibly talented artist, songwriter, producer, and actress from Kaduna, Nigeria. Her deep love for her heritage propelled her journey to Los Angeles, where she honed her skills in songwriting for renowned artists like Mya, Will.i.am, and LeToya Luckett. Through sheer dedication and hard work, Lisa's songwriting prowess was recognized on Mya's Grammy-nominated project "Smoove Jones" in the coveted Best R&B Album category.
Notably, Lisa has achieved remarkable success as an independent Afrobeats artist, consistently delivering captivating releases that have garnered widespread acclaim. Songs like "Biko" and "Yaro," featuring Afrobeats superstar Zlatan, have received extensive airplay on esteemed platforms such as BET Jams, Revolt TV, BET Soul, and Apple Music. Her electrifying performances alongside Afrobeats giants Flavour and Asake and her remarkable appearance at the 2022 AFRIMMA Awards Show in Dallas, TX, have left audiences captivated and craving more. Lisa's extraordinary sound has graced the airwaves of renowned radio shows in the United States and abroad, including Hot97 in New York, SoundCity, and Cool FM in Lagos, Nigeria.
In addition to her musical endeavors, Lisa has showcased her versatility as a host on the weekly AfroFlava radio show and as a co-host of the Afrobeats stage at SummerStage NYC. Beyond her impactful presence in the music industry, Lisa's executive production work has been recognized in various shows and films. In particular, her executive-produced project, "Freedoms Path," premiered in over 200 AMC and Regal Theaters in 2023, captivating audiences with its exceptional storytelling. On the acting front, Lisa has graced both the small and big screens, including her role in the critically acclaimed film "Asking For IT," which premiered at the renowned Tribeca Film Festival and is available for streaming on Hulu and Amazon Prime. It is worth noting that Lisa's previous single, "Domitilla," featuring Mayorkun, earns the distinction of being featured during the film's end credits.
With all the excitement building around her new EP release Eventnoire recently captured a few of the starlet's sentiments about her current and future success in a Q&A.
Eventnoire: Who is Lisa Yaro?
Lisa Yaro: "I'm a Nigerian American Actress, Producer, International Artist/Songwriter, and CEO/record label owner of Music Corner LLC. Born and partially raised in Kaduna, Nigeria, I moved to the United States and later decided to pursue my true love of music and became an active member of the Los Angeles songwriting community. I was fortunate to have opportunities to work and learn from various Grammy Nominated Producers and Artists. My work was acknowledged on the Grammy Nominated project "Smoove Jones" for Mya under the Best R&B album category. I then decided to pursue my artistry and began to tour in sold-out US venues with Afrobeats artists Flavour, opened up for Asake in Dallas, Tx, and performed at the 2022 AFRIMMA Awards Show in Dallas, Tx. I'm also a personality on the weekly Afro Flava radio show and co-hosted the Afrobeats stage at SummerStage NYC. As a Producer, I've executive produced various shows and films, including "Freedoms Path," which premiered in over 200 AMC Theaters and Regal Theaters in 2023. As an actress, I've acquired various IMDb credits for my characters portrayed in TV & Film, including 'Asking For IT,' a movie that got into the Tribeca Film Festival and currently plays on Hulu and Amazon Prime. One of my previous singles called 'Domitilla' featuring Mayorkun is also in the end credits and soundtrack of the film."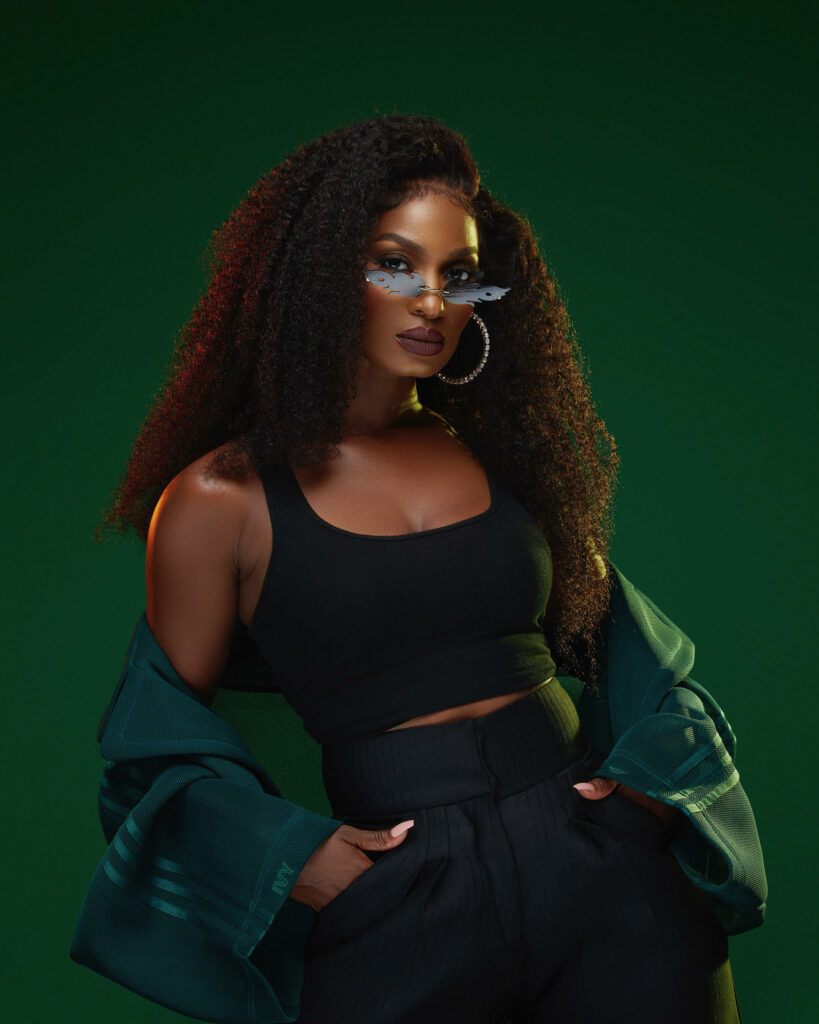 EN: How are Afrobeats and Amapiano transforming the music scene, and what are you most proud of?
LY: "Afrobeats and Amapiano have always been around, and Afrobeats has always been the backbone and root of many types of music. Both have influenced many music genres and have recently broken barriers in the United States. which is amazing to see as various Artists infuse Afrobeats and Amapiano in their music. I'm so happy to see Afrobeat's music and the artists getting the recognition they deserve. It's been a long time coming."
EN: How do we protect and preserve Afrobeats culture as it expands worldwide?
LY: "By giving it the recognition and appreciation, it deserves as it continues to grow and evolve. So many genres within Afrobeats have not been recognized, and as it continues to expand, people should continue to embrace it and learn about its history."
EN: Who are your top 5 Afrobeat artists?
LY: "That's a hard one! Honestly, I don't have a top 5 because there are so many amazing Artists out there, and I have at least 40 in rotation on my playlist that I love to listen to. I will say this, though, Femi Kuti is one of the most amazing people. I was fortunate enough to watch him rehearse live in Lagos, Nigeria. The passion he pours into his craft is inspiring."
Eventnoire: What's next for Lisa Yaro?
Lisa Yaro: "I have many amazing things currently in the pipeline. I'll be performing in the UK at the One Africa Music Festival and at the Headies Awards Show and AFRIMMA Awards show this year, along with other performances that will be later announced. I just released my debut EP called "My Way." This EP is a representation of me believing in myself and making my mark in this industry on my terms. It's a reflection of my journey as an Independent Artist. There have been many highs and lows on my journey, but I've always made sure to stay true to who I am, do the work required, have the faith, and create my own lane my way."
Lisa Yaro's talent knows no bounds, and her relentless pursuit of excellence continues to enthrall audiences worldwide. Check out the visuals to her latest hit "Savage" right here on Eventnoire!
If you're in the Chi be sure to meet Lisa at Hue Chicago this Saturday when she hoss "Afropallooza"! See the details below and let them know we sent you!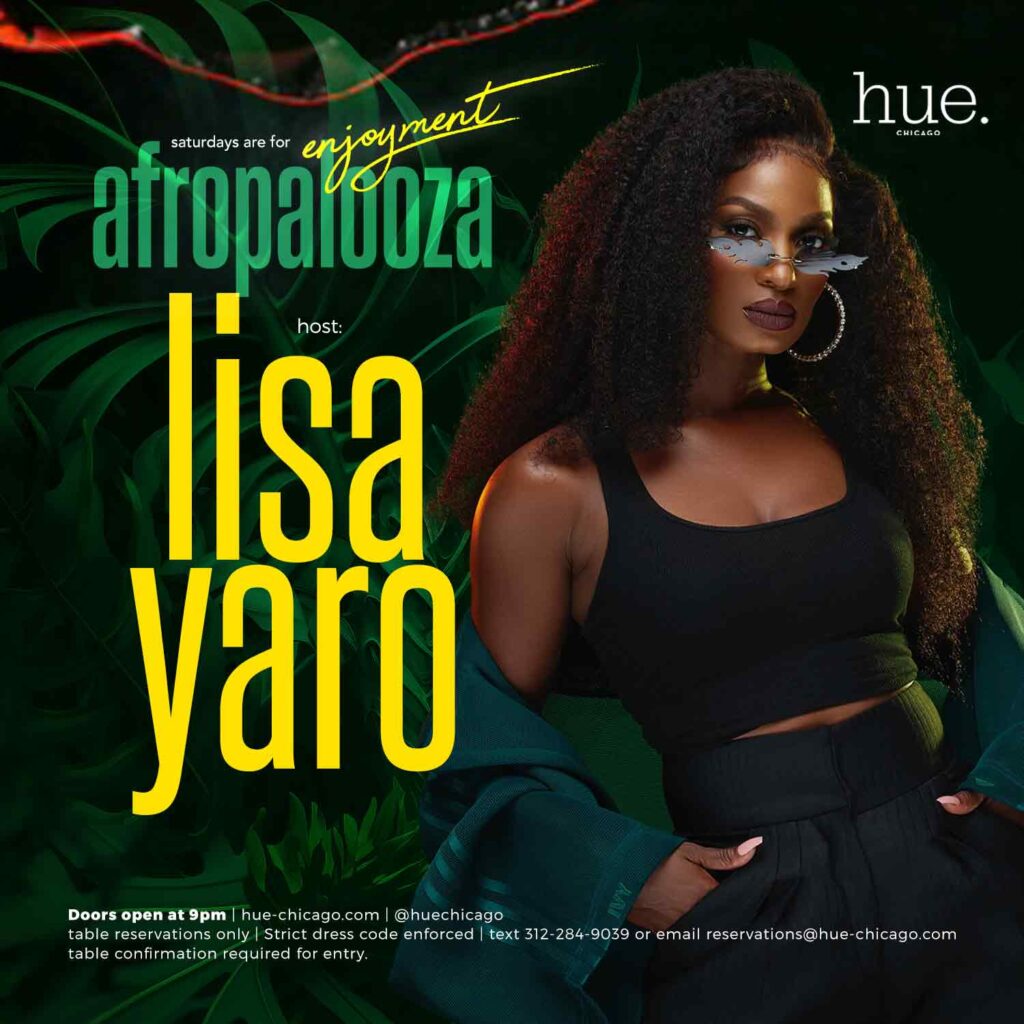 Create, Discover & Experience Events For The Culture At Eventnoire. Follow us On Instagram @eventnoirehq, Follow us On Twitter @Eventnoire, Like us on Facebook