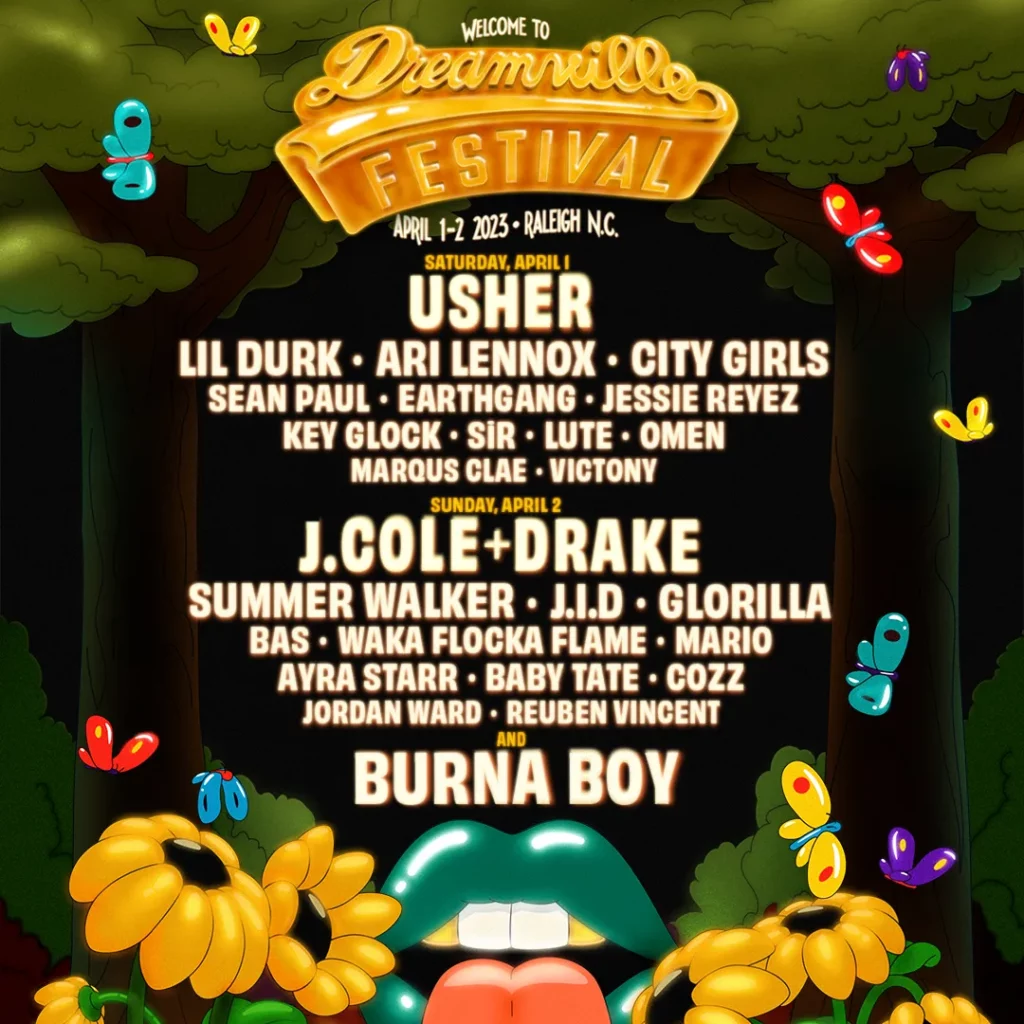 The Dreamville Festival has done it again! With a star-studded lineup featuring Usher, Lil Durk, Ari Lennox, City Girls, J-Cole, Drake, Burna Boy, Summer Walker, and more, the festival drew in a record-breaking crowd of approximately 100,000 music lovers to Raleigh, North Carolina for a two-day event full of non-stop entertainment.
The festival started with electrifying performances by Sean Paul, Usher, and EarthGang. Sean Paul had the crowd winding in nostalgia with his classic hits and made history as the festival's first Dancehall artist. Usher also brought the heat with his epic performance, belting out crowd favorites such as "Yeah", "Burn," and "My Boo." And let's not forget EarthGang, who had the crowd bouncing to their infectious beats.
Day two entered the chat and had everyone on the edge of their seats, eagerly anticipating J-Cole's performance and the special appearance of Drake. Cole's set hit the 30-minute mark before dimming the lights down with "SICKO MODE," sending fans into hysteria. The energy was high, and the crowd was on fire! Drake wasted no time in getting the party started, performing classic hits such as "Over," "Headlines," "HYFR," and even "Marvin's Room." The surprises kept coming, as he brought out GloRilla, Lil Uzi Vert, Lil Wayne, and 21 Savage. The crowd went wild with each guest artist, but the night was far from over.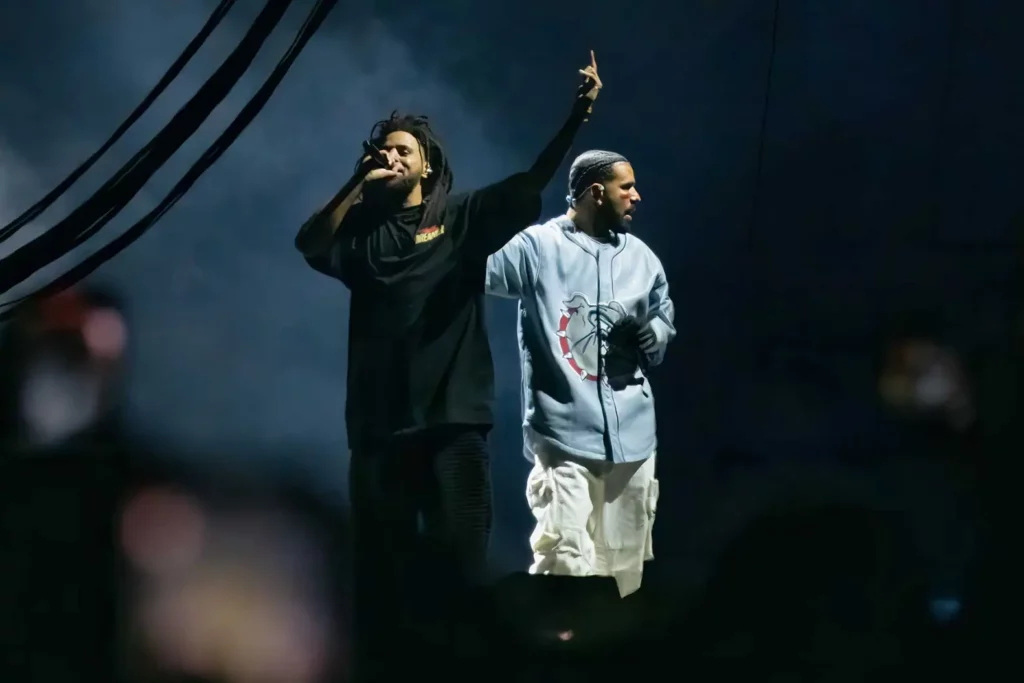 At the end of Drake's set, he welcomed J-Cole back to the stage and gave him his flowers. In return, J-Cole expressed his admiration for Drake's contributions to the music industry, saying, "It gives me chills to watch you give us the soundtrack to our life." Drake closed out the night with a singalong of Whitney Houston's "I Will Always Love You," dedicating the song to J-Cole with the help of the festival crowd.
Beyond the amazing performances, the Dreamville Festival also featured a variety of vendors, food trucks, and interactive experiences for attendees to enjoy. From art installations to photo booths, there was something for everyone. The festival also had a strong focus on giving back with J-Cole's non-profit organization, Dreamville Foundation, partnering with several local charities to support the community in his hometown.
Unsurprisingly, the festival has become a must-attend event for music fans worldwide. It continues to get bigger and better each year, and we can't wait to see what next year's festival has in store.
Be sure to check out our exclusive list for the Best Music Festivals To Attend in 2023

Create, Discover & Experience Events For The Culture At Eventnoire.
Follow us On Instagram @eventnoirehq, Follow us On Twitter @Eventnoire, Like us on Facebook