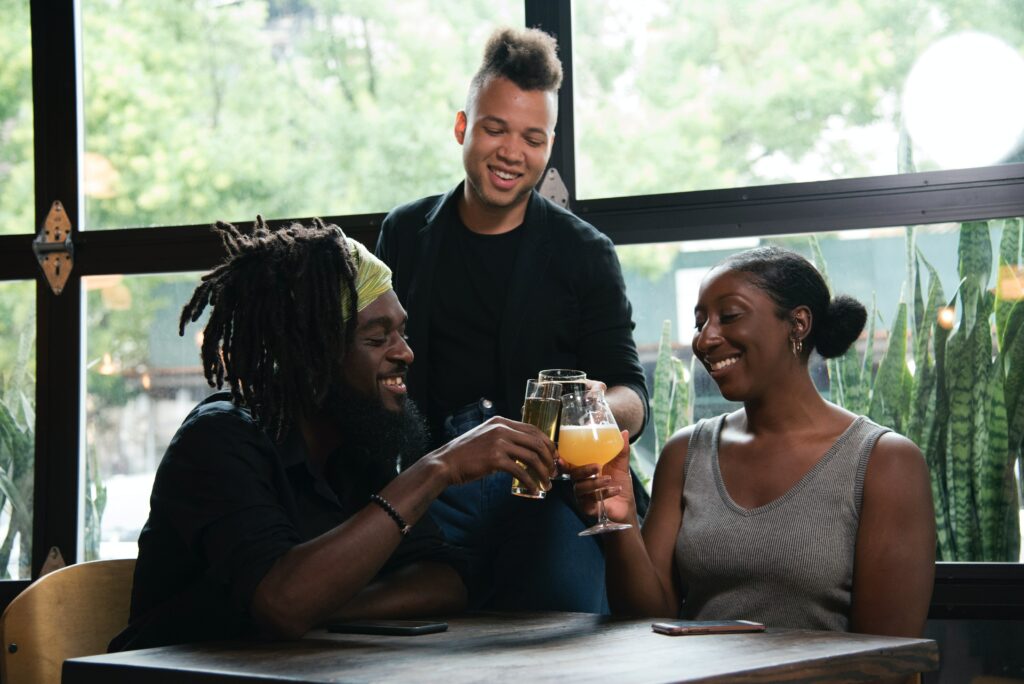 There is a wide variety of Black Owned wine, spirit, and beer brands, with something for every palate. From the perfect liqueur for a smooth and velvety espresso martini to endless cocktail creations, here is a compilation of Black-owned beverages that should be on your bar.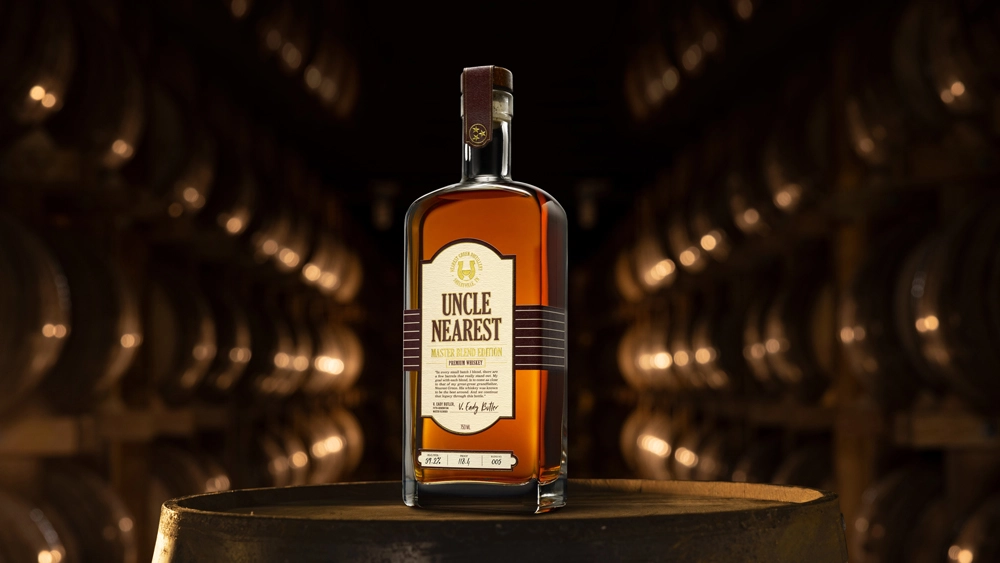 UNCLE NEAREST: Nathan Green was an enslaved black man who distilled whiskey using the "Lincoln method,"; a method of filtering whiskey through sugar maple tree charcoal. Nathan Green was a master distiller and taught his techniques to Jack Daniels. Nathan Green is the first African-American Master Distiller in the United States. He is the true founding father of Tennessee whiskey and is who the world knows as Uncle Nearest!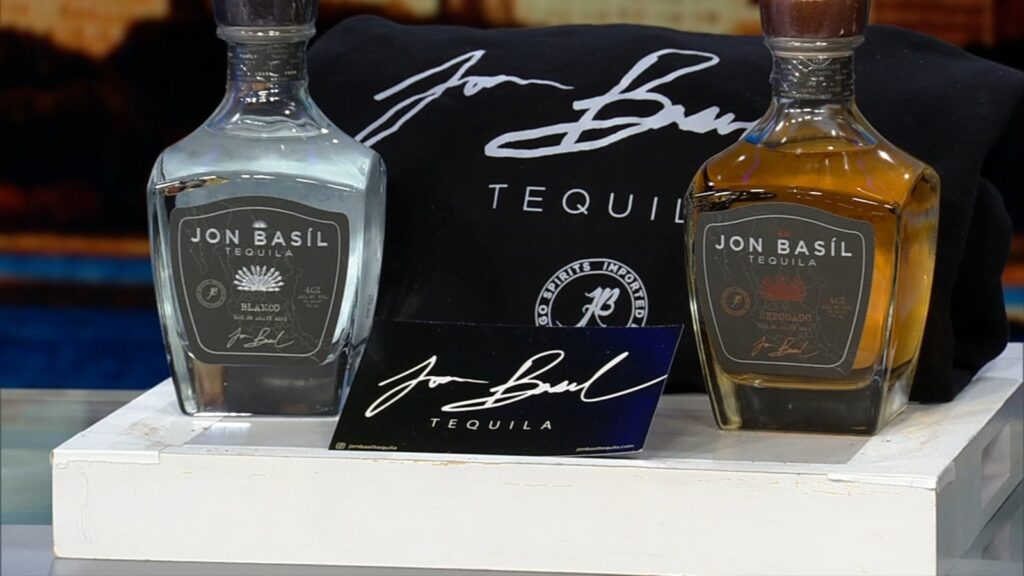 JON BASIL TEQUILA: Launched in 2018, this millennial-owned tequila brand continues attracting consumers worldwide. Uduimoh Umolu is the brand's founder and one of the youngest in the spirit industry. Umolu named his brand after his grandfather, Jon, and Basil, the man who made it possible for his father to come to school in the United States. Jon Basil has two tequila flavors — Blanco and Reposado made from a premium blend of Highland and Lowland agave. Be sure to stop by your local Binnys to pick them up today!
MCBRIDE SISTERS: Robin and Andrêa are sisters – one growing up in Monterey, California, and the other in Marlborough, New Zealand – both with a love and passion for wine and winemaking. Robin and Andrêa eventually ended up in California together, and in 2005 the McBride Sisters Collection was born, taking the wine industry by storm. The wines can be found in 37 states, major and minor retailers.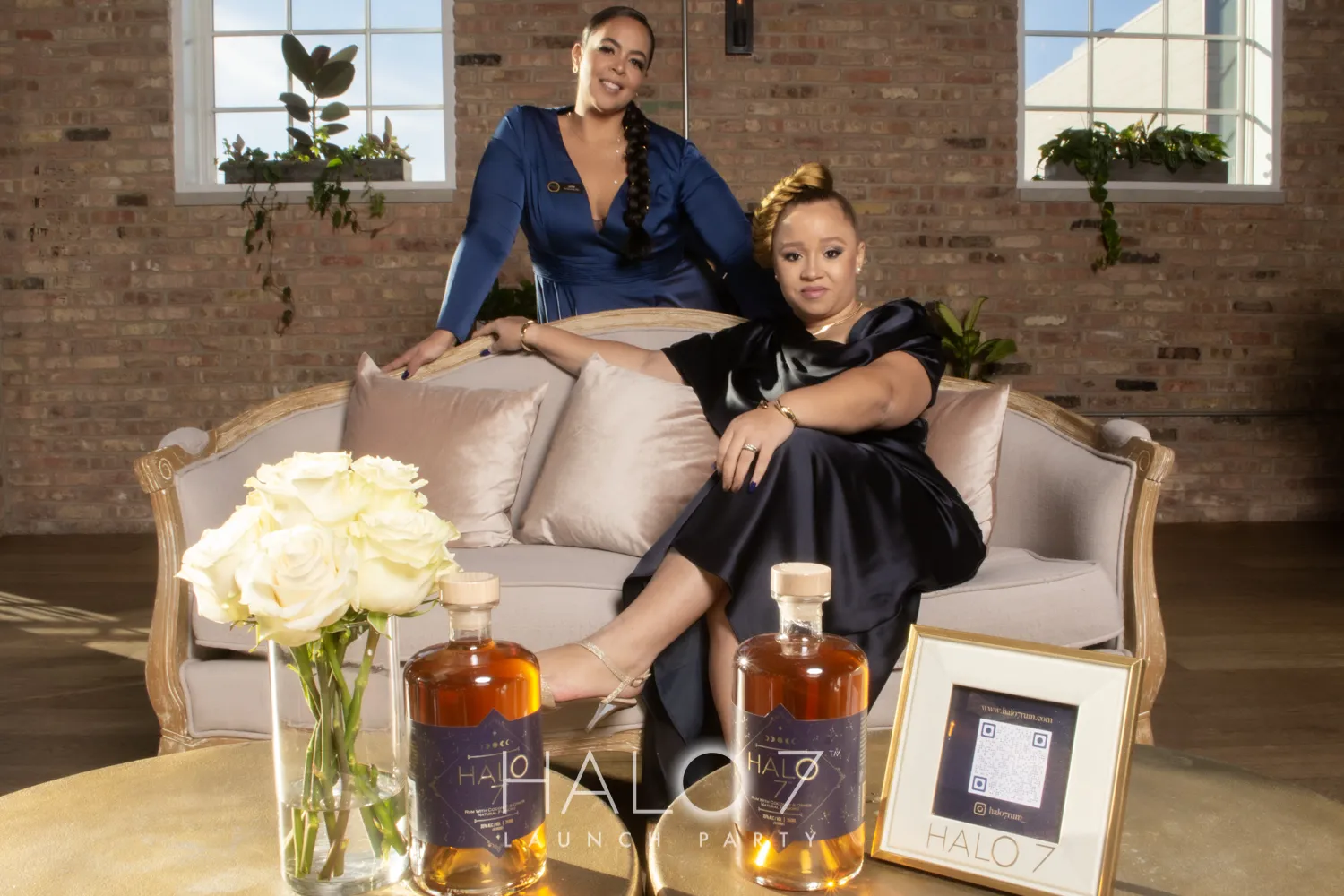 HALO 7: Created to honor their St Croix and Jamaican ancestry Ashley Jackson and JeNai Stanley created Halo 7, a deliciously smooth and rich Rum with notes of vanilla, coconut, and caramel that takes the classic liqueur to a different level. Halo can be experienced in local restaurants around Chicago and Kimbark Beverage Shoppe in Hyde Park and is available online with nationwide shipping.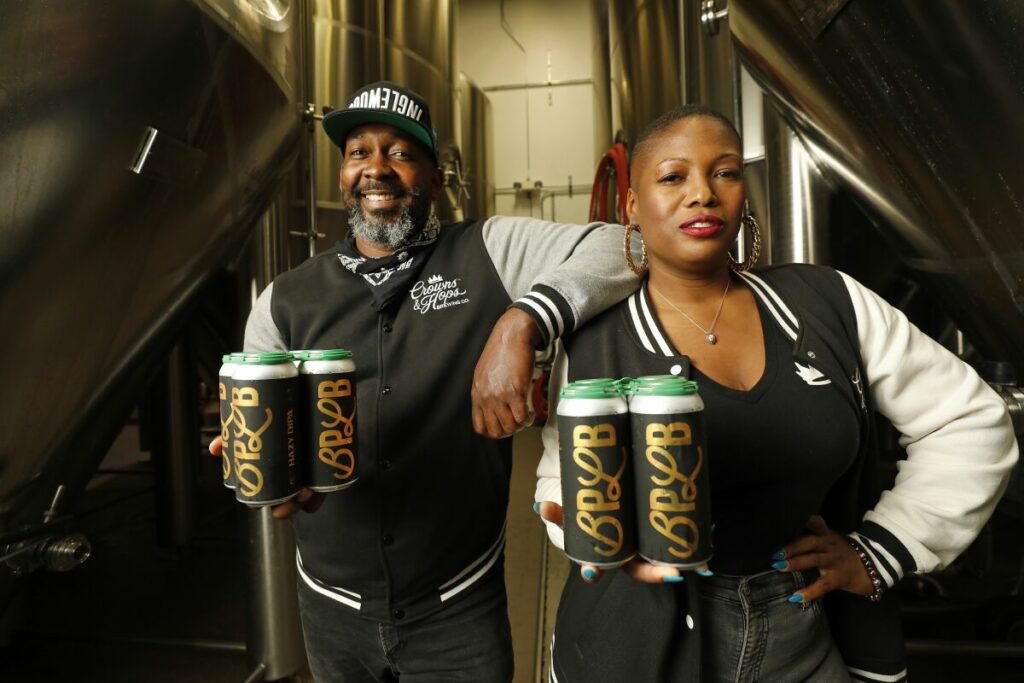 CROWNS & HOPS BREWING Co.: Founded by Beny Ashburn and Teo Hunter, Crowns & Hops is the first black-owned, woman-owned, and veteran-owned brewery out of Inglewood, CA. Since 2016, their mission has been to create cultural equity in the craft beer space, and their beer options provide flavors such as grapefruit, mango, tropical fruit, and much more. Visit their online store for purchasing.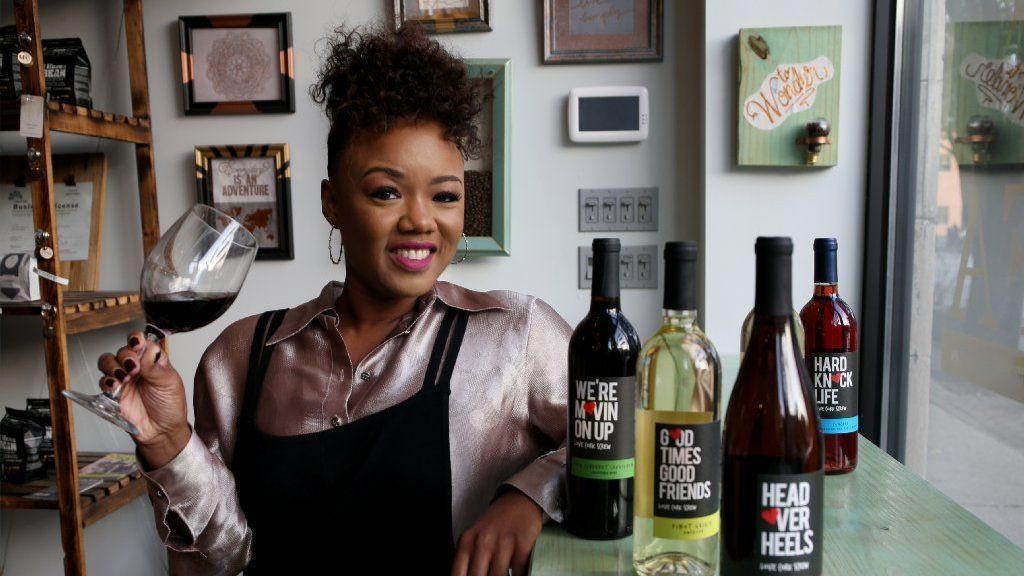 LOVE CORK SCREW: Chrishon Lampley, a Chicago native, created Love Cork Screw as a lifestyle brand focused on wine. After a flood destroyed her wine & art bar, Chrishon conquered the setback by focusing on creating an enjoyable wine experience and wine-scented candles and other self-care products. To date, Love Cork Screw has sold over 1 million bottles of wine nationally and can be found in large retailers, small businesses, and restaurants.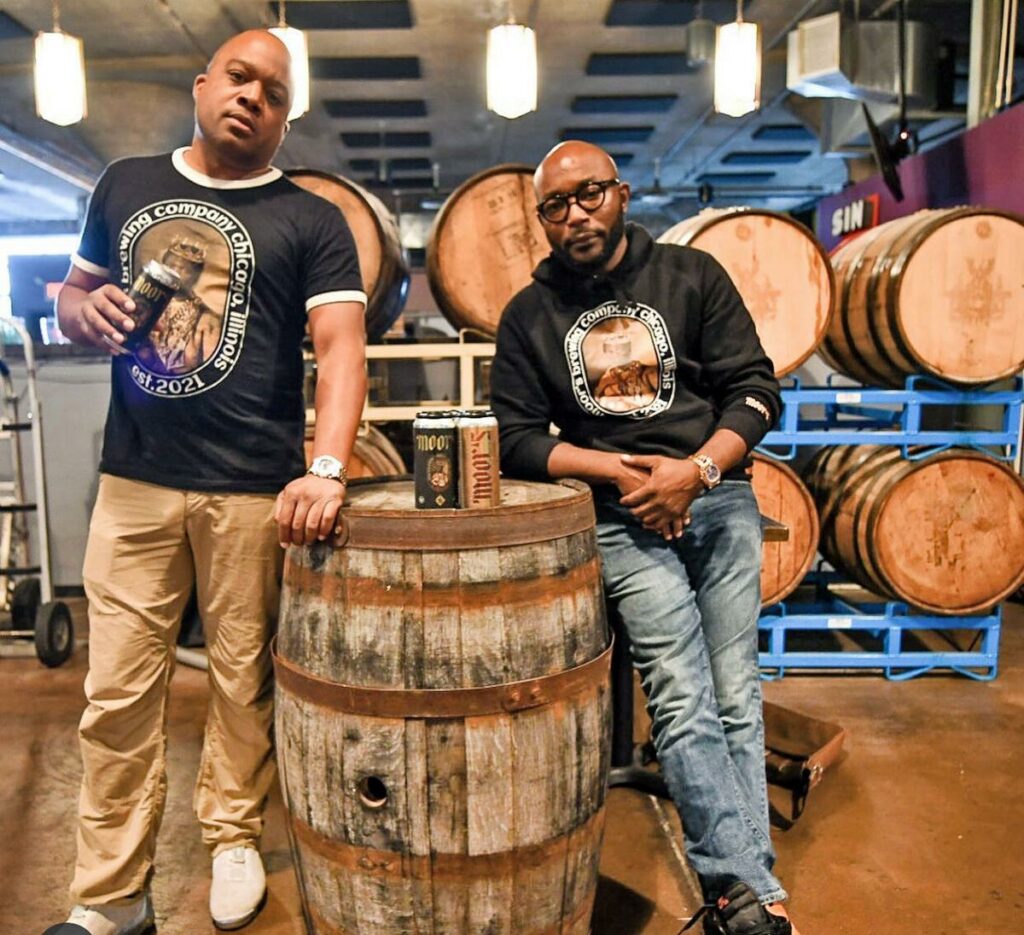 MOOR'S BREWING CO.: Co-Founders Jahmal Johnson and Damon Patton created Moor's Brewing Co to bring attention to African Americans in an industry with only 1% representation. While attending the University of IL Urbana, Patton reached out to his college friend Johnson (who had previously graduated from the same institution) and put the concept in motion. Moor's Brewing Co came to the scene on Juneteenth in 2021. Their beer brand can be found in 350 locations, including Kimbark Beverage Shoppe, Mariano's, and Whole Foods.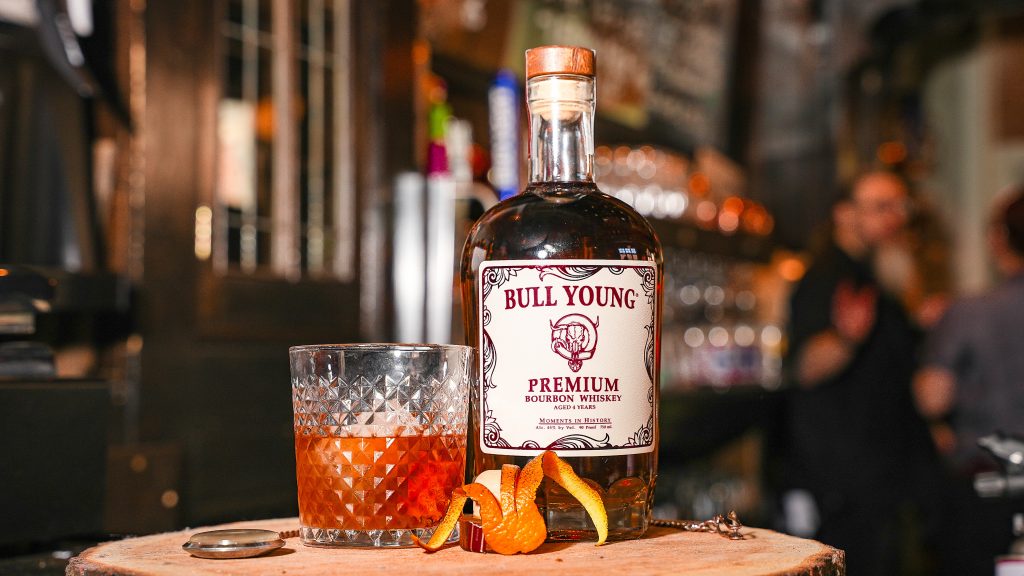 BULL YOUNG BOURBON: Launched in August 2020, Bull Young Bourbon provides your palate with caramel, vanilla, citrus, and smoky flavors. Its founder Chef Danny Bullock is recognized as the world's first Chef to own a bourbon spirit. Bullock sampled over 100 different barrels to create the perfect blending of flavors and which can be found in restaurants, including notable Chicago venues like Maple & Ash, Society 220, M Lounge, and Kimbark Beverage Shoppe.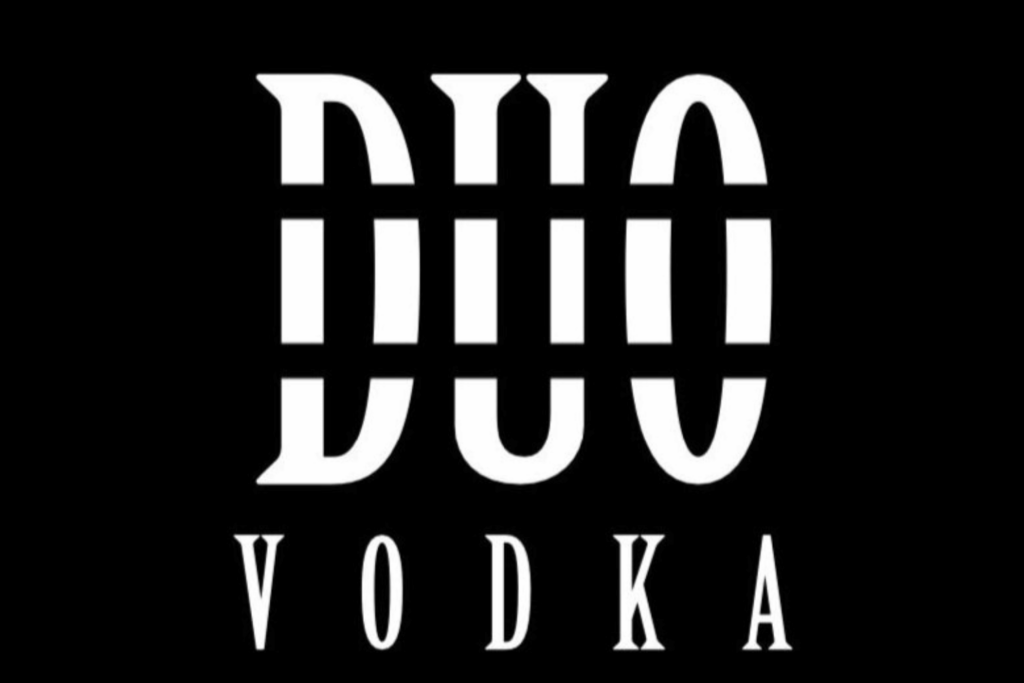 DUO VODKA: It's often said that two heads are better than one, and the same goes for enjoying this Vodka founded by two distinguished and notable black men from Chicago whose brand was at the forefront of Chance The Rappers Black Star LIne Fest in Ghana! Duo Vodka is the perfect drink to share with friends for good times.
Experience these brands at fun & exciting summer events right here at Eventnoire.com

Follow us On Instagram @eventnoirehq, Follow us On Twitter @Eventnoire, Like us on Facebook
Create, Discover & Experience Events For The Culture At Eventnoire. com