Real Men Cook is the ultimate Father's Day Celebration
Created by Yvette Moyo and Kofi Moyo, Real Men Cook is an annual event celebrating Black fathers & father figures in the community. It is also one of the most highly anticipated and longest-running Father's Day events recognized and celebrated in as many as 13 cities!
Yvette Moyo founded Real Men Charities Inc in 1990 to advocate for fathers within the family unit. Real Men Charities provides various opportunities through programs centered around fathers, wellness, and father figures whose presence strengthens their communities. Real Men Cook is one of the charities' most successful programs, trademarked with a day of delicious food prepared, cooked, and served by Black men in the community.
Real Men Cook's 34th Annual event will be held in Chicago at The Quarry on Father's Day, Sunday, June 18th, 2023.
Tickets to attend are still available, and the proceeds from ticket sales are shared across partnering non-profit organizations in ten different cities! If you are looking for a unique way to celebrate Father's Day, get your tickets to Real Men Cook right here at Eventnoire.com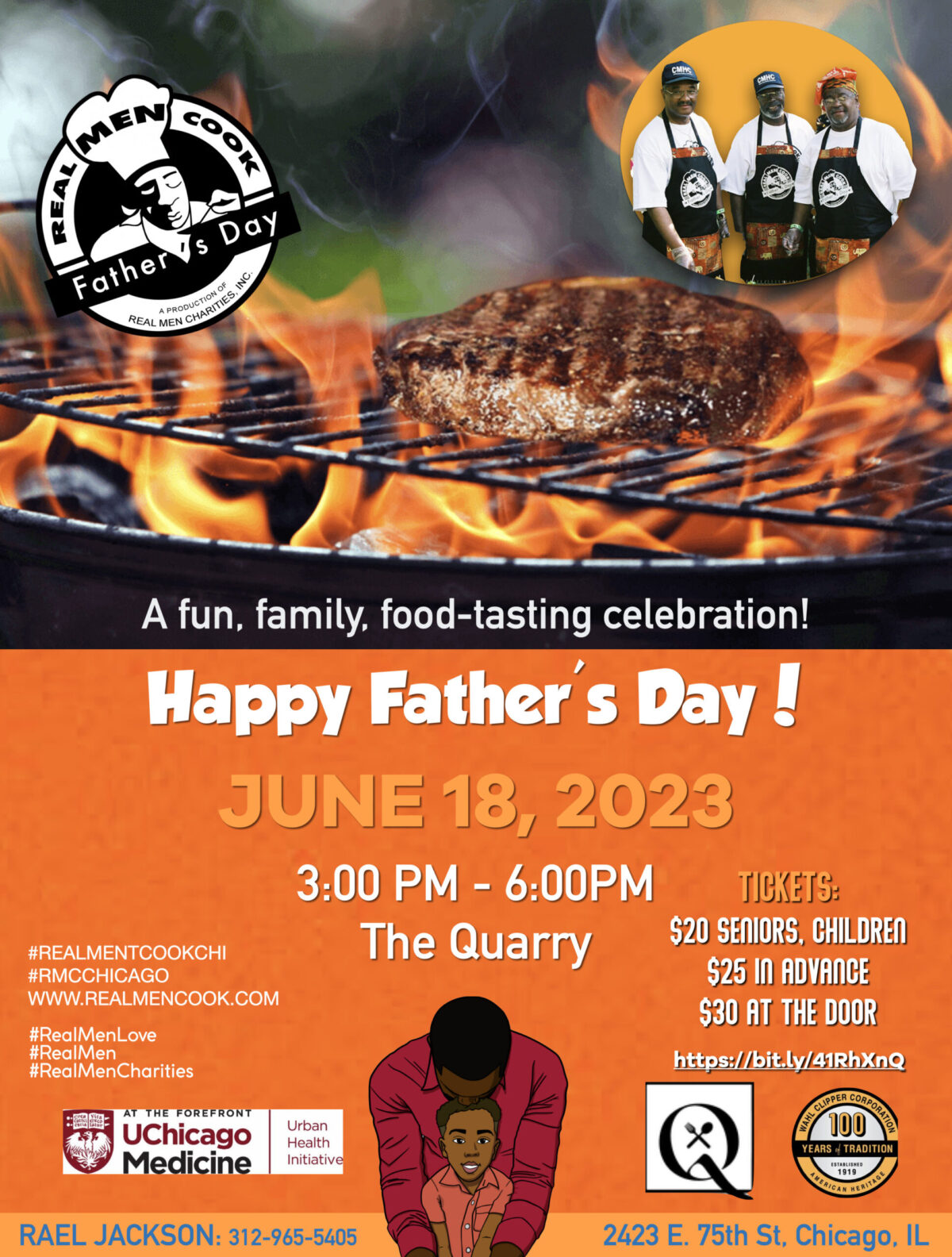 Follow us On Instagram @eventnoirehq, Follow us On Twitter @Eventnoire, Like us on Facebook
Create, Discover & Experience Events For The Culture At Eventnoire. com