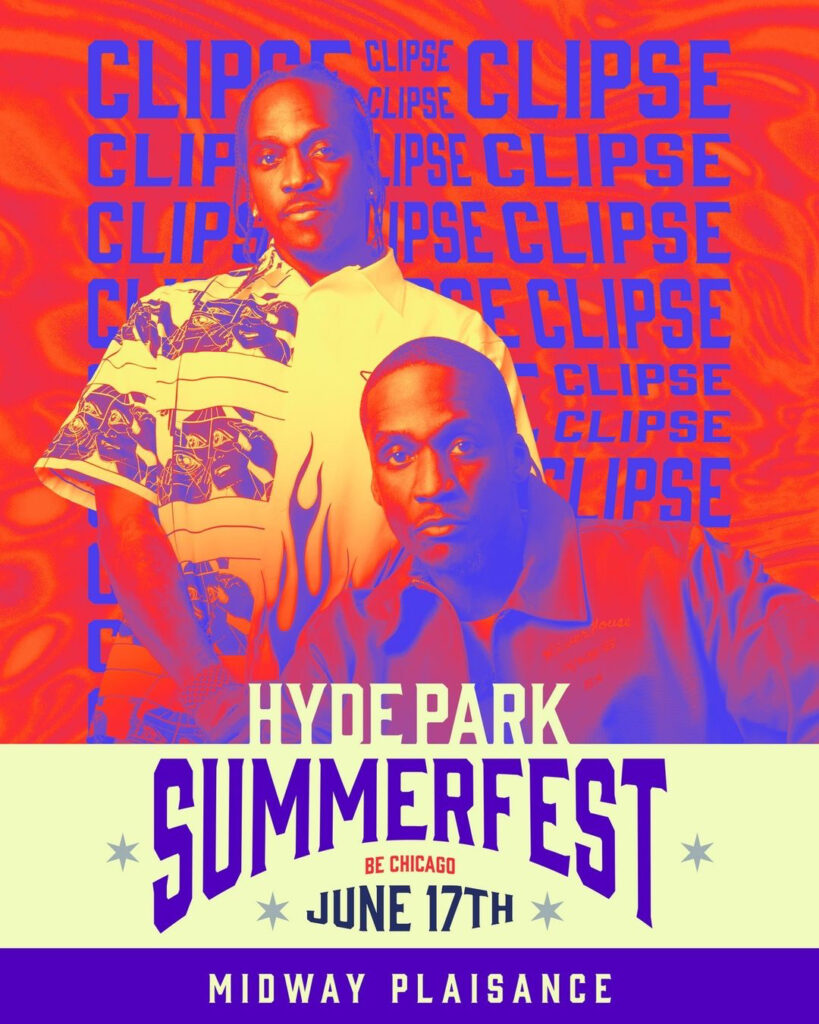 The Clipse will be headliners at Chicago's Hyde Park Summer Fest, and It's "Kinda Like A Big Deal"! (Til The Casket Drops album, 09)
Grindin' was undoubtedly a game-changer track from the group's debut album, Lord Willin'. Terrence "Pusha T" and Gene "No Malice" Thornton brought a unique sound to the music scene. The talented duo, who are biological brothers, dropped another hit record with "Mr. Me Too," among many other hits that cemented their iconic sound in hip hop. Their Hyde Park Summer Fest reunion will be the first time the brothers will perform a complete set together since 2010. 
The group reportedly split due to record label problems and legal issues made public in 09′. While it is rumored that No Malice has not committed to reuniting as a group, it's been said that Pusha T is open to a reunion as long as his brother is also on board.
Could the Hyde Park Summer Fest light the fire to ignite this long-awaited Clipse reunion? The best way to find out is to get tickets to the upcoming festival here at ( Eventnoire ) !

Follow us On Instagram @eventnoirehq, Follow us On Twitter @Eventnoire, Like us on Facebook
Create, Discover & Experience Events For The Culture At Eventnoire. com