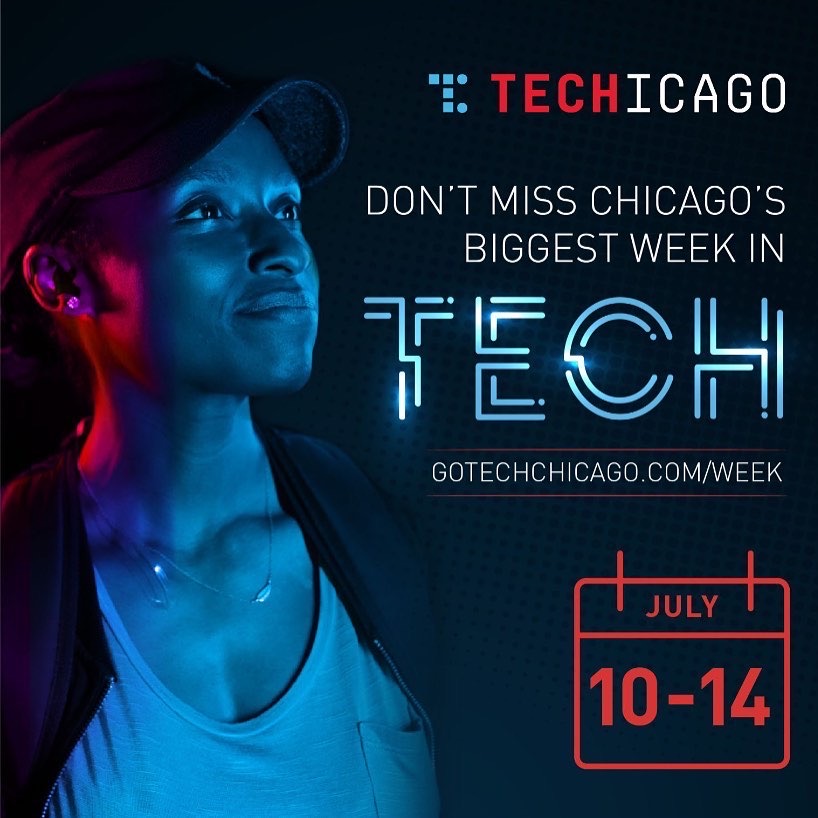 Get ready to celebrate the diverse and innovative culture of technology at TechChicago Week 2023! A 5-day event Led by P33, an organization committed to propelling Chicago into the forefront of the digital economy and World Business Chicago, a public‑private economic development agency.
For tech enthusiasts and professionals in Chicago, TechChicago Week is a premiere event not to be missed, thanks to Claude Cimeus, a well-known and respected figure in Chicago's entrepreneurial network. The 25 yr native of Haiti was appointed P33's Director of Platform in 2022. Claude once shared his dream of Chicago having a grand affair like SXSW! That dream was realized with the success of last year's TechChicago Week featuring Gov. J.B. Pritzker and Obama Foundation CEO David Simas as keynote speakers. It was so good that even rapper Pusha T made an appearance and performed at one of its afterparties. This year's event is expected to be just as star-studded as before, with more notable guest and experiences.
"TechChicago Day" is one of the week's most anticipated events. Set to be held at the iconic and scenic Navy Pier and open to the public, this event brings together individuals from all backgrounds who share a common interest in the exciting world of tech. It allows professionals and enthusiasts to socialize, share ideas, and enjoy an educational and entertainment-oriented atmosphere.
As technology continues to shape our world, TechChicago Week provides a unique opportunity for startups to established tech companies. It's an excellent platform for networking, learning, and sharing groundbreaking tech ideas. It is also a perfect hub for Innovators and Entrepreneurs looking to grow and scale their tech businesses. One of the week's featured events is the "Capital Summit," a two-day experience that brings Chicagoland founders and funders to increase the flow of capital in their region.
TechChicago Week runs from July 10 through July 14, and tickets are available on Eventnoire, the event's lead ticketing platform. Don't miss this curated week featuring various hubs and events that showcase the best of Chicago's culture and the tech industry.
TechChicago Week: Capital Summit
Jul 11, 2023, at 8:00 AM to Jul 12, 2023
TechChicago Week: Intern Rooftop Social (Public)
Jul 11, 2023, from 5:00 PM to 7:30 PM
TechChicago Week: Tech in the Big Leagues
Jul 11, 2023, from 6:00 PM to 10:00 PM
Jul 12, 2023, from 5:00 PM to 9:00 PM
TechChicago Week: TechChicago Day
Jul 13, 2023 from 1:00 PM to 8:00 PM

Follow us On Instagram @eventnoirehq, Follow us On Twitter @Eventnoire, Like us on Facebook
Create, Discover & Experience Events For The Culture At Eventnoire.