You know the feeling- when you're at your local nightclub or lounge, hear afrobeats and amapiano music blended into your favorite R&B or trap hits; miraculous vibes take over! For the last two years, these genres have given us eargasms as they expanded from African lands to Western coasts. As these international sounds crept into our parties and playlists, we happily embraced the DJs that gave us these dance moments.
That beautiful eclectic mix of soul & rhythm is why we're giving you the amapiano and afrobeats DJs you should know and party with in 2023. From South Africa to the West, these DJs deliver fire mixes for your ear and spice up live shows worldwide.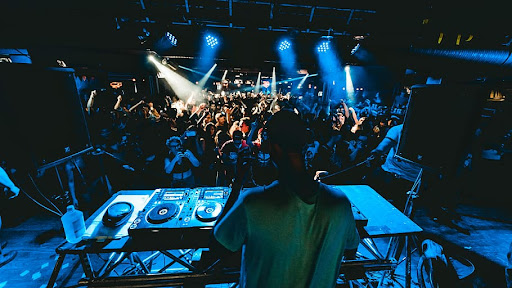 DJs are much more than those who stand behind the speakers or play us hits at the club or social gatherings and events. A DJ could make or break the atmosphere of an event with their playlist and mixes, and you know every event needs the hype. Nobody wants to snooze at an event. This is why our list of amapiano and afrobeats DJs will keep you in the know on if their spins are worth stepping out!
1. DJ Edu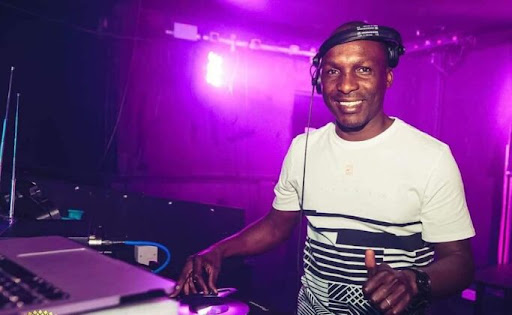 DJ Edu is a Kenyan-born, London-based DJ. He is the current host of BBC Radio 1x's "This is Africa" show, which showcases fresh and hot African talent weekly. DJ Edu is known for playing a variety of African genres, including the hottest afrobeats track on the air. His show embodies great stories, music, and culture from Africa. You can listen to some of his previous shows and get notified of new shows here.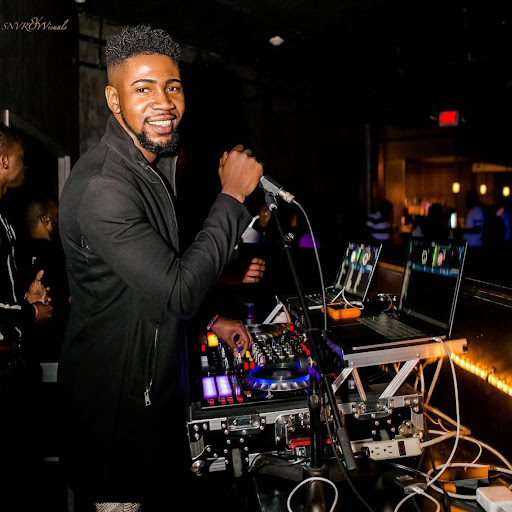 Mixmaster Chu is an afrobeats DJ who shuffles between Lagos, Nigeria, and Atlanta, Georgia. He steadily uploads his mixes on various platforms, where you can vibe to all the hottest afrobeats songs of the moment. Check out his multiple playlists right here. He has also headlined various Afro-Caribbean shows and festivals in the U.S. and overseas, so you know he's always where the party's at!
3. DJ Obi
DJ Obi is not your average DJ. He broke a world record by staying awake to DJ for 200 hours straight at a Lagos cafe. Legendary! He DJs at popular events worldwide, but his hometown party, "Obi's House," is where the movie begins. Thanks to Obi's sets, you might spot some of your favorite Naija celebrities and afrobeats artists on Monday nights in Lagos, Nigeria. He gets the crowd going every time he's on deck. Save his playlists to get a feel of what you may be missing on Mondays.
4. DJ Nosike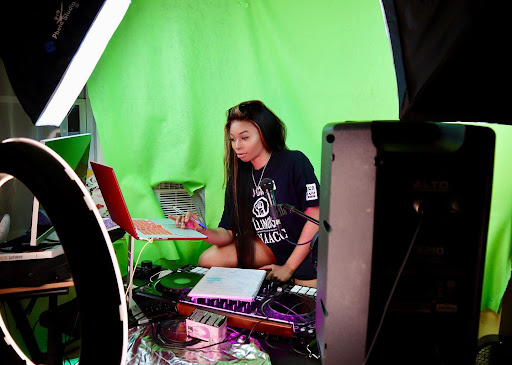 DJ Nosike always hits the crowd with club bangers from across the continent, but she loves her afrobeats. The Chicago-based Club/Concert DJ brings an energy you want to soak up. Make sure you should listen to her mixes because her ability to move a crowd keeps her booked and busy!
5. WannixHandi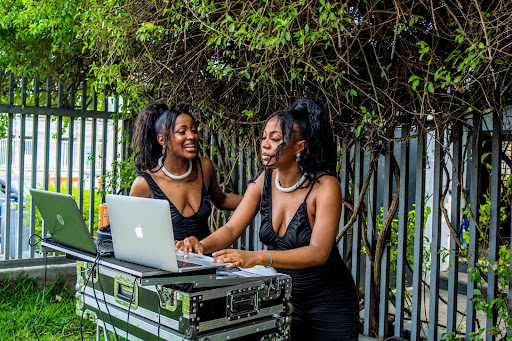 What's better than one fire DJ? Two! Wanni and Handi are a twin-sister DJ duo based in Lagos, Nigeria. These beautiful DJs are killing it right now. If you catch them DJ'ing your event, you are lucky! With this double DJ effect, you get double the hype, the vibe, and the good times! The sister duo DJs and perform for special events throughout Africa. You can listen to one of their party mixes here.
6. DJ Spinall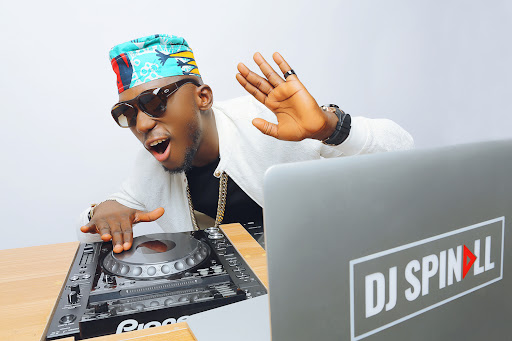 If you listen to afrobeats regularly, you've probably heard "DJ Spinall" on some of your favorite afrobeat tracks. Spinall is a singer, record producer, songwriter, and an astounding D.J. He curates one of the best mixes available online, and you might get addicted like we are! Spinall was the first Nigerian D.J. to be endorsed by African brands and one of the first to tour the U.S.
7. DJ Neptune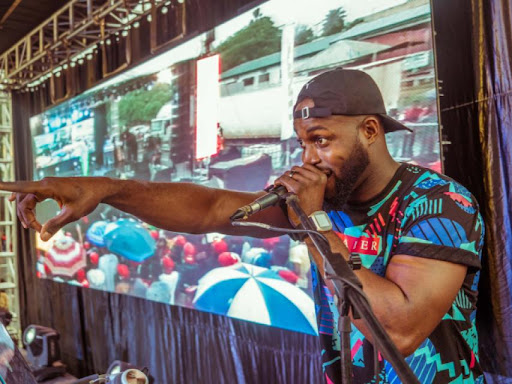 Here's another multi-faceted DJ on our list that's made a name for himself throughout Africa and globally by being one of the greatest DJs you'll experience! DJ Neptune has mastered the art of DJing and record production. He's produced some of the finest afrobeats artists in Nigeria on songs like "Abeg" with Joeboy and Omah Lay or "Marry" with Mr. Eazi. He gets an event going by hyping the crowd, and his playlists have dope transitions that bring that same energy if you're on the go.
8. Fully Focus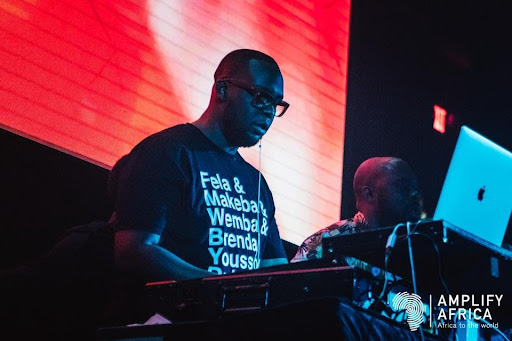 DJ Fully Focus Kenyan-born and based, but an international DJ that created the Passport Experience Festival so everyone could hear afrobeats. Fully Focus is a self-proclaimed African Ambassador who lets us know it in his mixtapes. If you love African music and afrobeats, you'll love his selections. He's been in the game for over a decade and has not lost his spark. Follow him on Instagram to hear and see his music mashups.
9. DJ Afriiique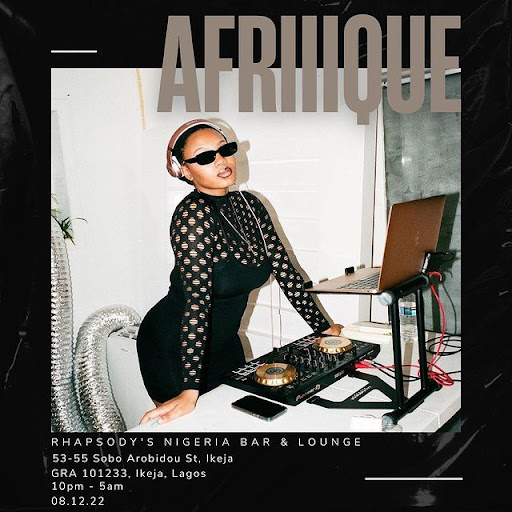 DJ Afriiique is an international DJ and model out of Lagos, Nigeria. She curates banging club mixes from the top afrobeat songs, and her live Djing gets the crowd going. If you love the rhythm of afrobeats and how it gets you making those moves you've seen in the videos, she's your girl. Besides being a DJ, DJ Afriiique models and shows her activist side — lending a voice during the protests against police brutality in Nigeria in October 2020.
10. Ayizan Gold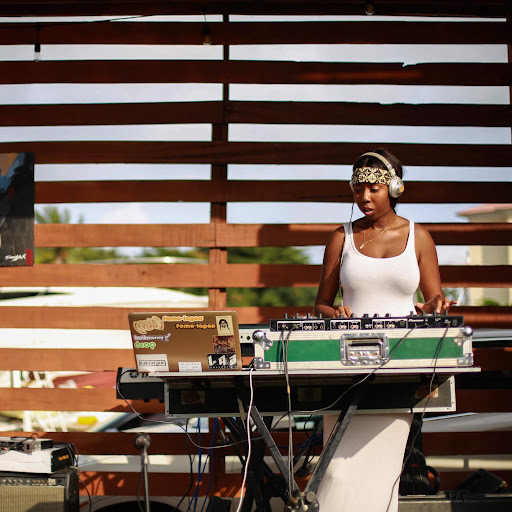 This London-born, Lagos-based DJ is just what you need to spice your ears up. DJ Ayizan Gold describes herself as a genre-fluid audiophile, so you can trust her to open you up to the world of afrobeats. Her style and sound are unique; we love seeing her do her thing behind the turntables. She's the creator of Mental Jukebox, a platform and mix series for DJs worldwide to play whatever they like! She's creative and not only DJs, but she also cross-creates content, which is superb for her brand. You can find out more about her work here.
11. Uncle Waffles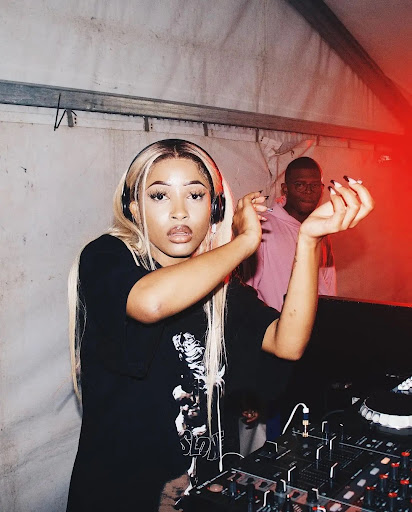 12. DJ Joenel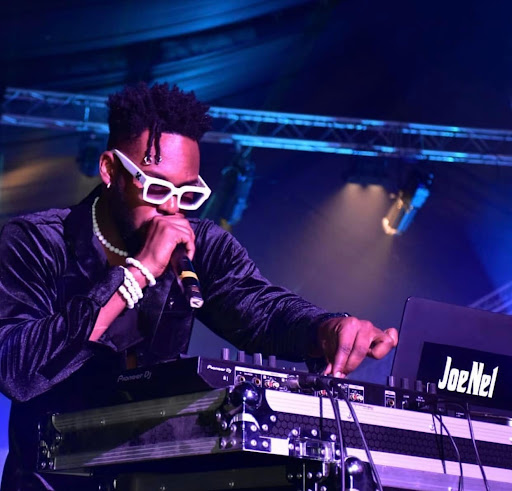 If you didn't know already, you've likely been missing out on this multiple award-winning Nigerian DJ. DJ Joenel is the in-house DJ for Cool FM Nigeria in Lagos and the official DJ for afrobeats artist Omah Lay. DJ Joenel has worked with notable names in Nigerian music and has carved a successful career. Joenel knows how to put together a playlist, and if you've been to any event with him spinning, you're sure to have a perfect time.
13. Major League DJz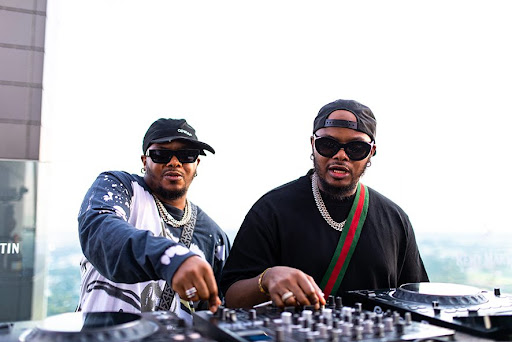 Major League DJz is a dynamic twin duo from South Africa. The twins, Banele and Bandile Mbere are slowly diversifying the Kwato sound in South Africa. This unique duo is fascinating, as one is a professional DJ and the other a percussionist. Together, they fuse their talents to bring you genres like Kwato and amapiano. Major League DJz has achieved a lot of success in the music scene in South Africa and some international recognition as well. You can listen to their playlists here.
14. DJ Moti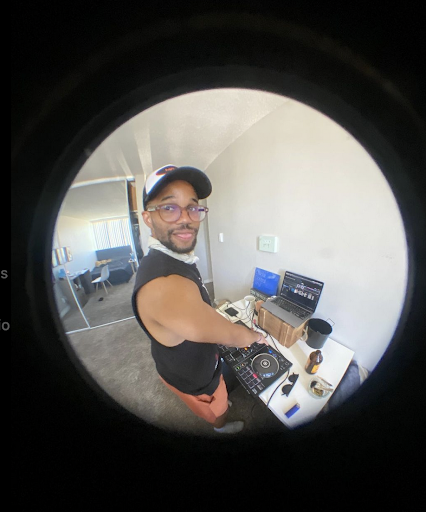 This Los-Angeles based DJ and producer's party is where all things afrobeats happen! DJ Moti is the official DJ of the popular Afro Thursdays in L.A., where his playlists, vibe, and energy when on deck get the people out of a mood and onto the dance floor. He's taking afrobeats to the world, from the west coast and beyond, one show after another. If you're looking for a DJ playlist with a splash of LA swag, check out DJ Moti.
15. Young Fyah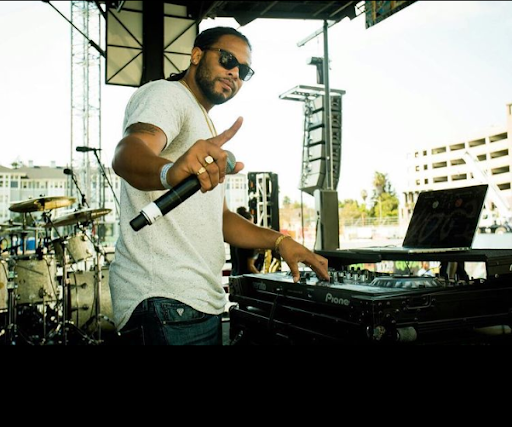 Young Fyah is your all-around DJ for afrobeats, soca, calypso, reggae… you know the vibes! No matter where you are, his mixtapes will prepare you for a damn good time. What better way to unwind than to listen to upbeat songs you can move your body to across all genres! This Cali DJ has one of the most versatile playlist styles we've heard, but you have to take a listen for yourself.
16. DJ Cuppy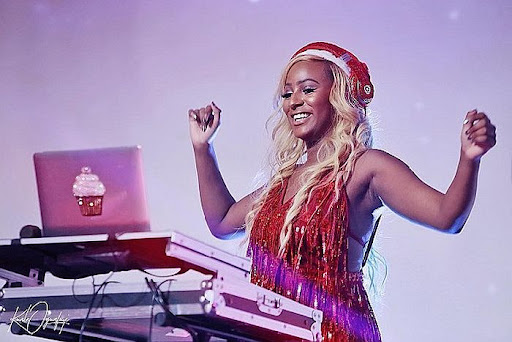 Through DJ Cuppy's passion for music and being one of the few female DJs early on, she has carved a niche for herself. Her playlists, music, and shows are always exciting and energetic. Cuppy is an entertainer, and you should hear some of her work and experience her spinning tunes in person. She has worked with many artists globally and is one of those DJs consistently putting Afrobeat songs on the map. Her playlists are always on fire, so you'll get excited when she drops something new.
17. DJ Lambo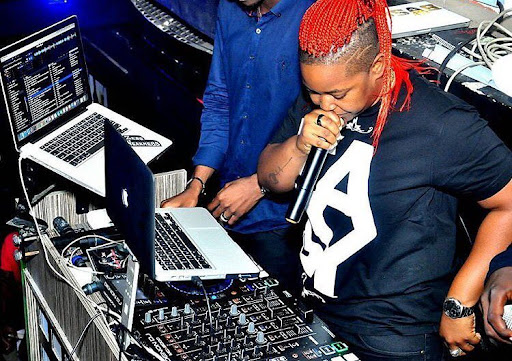 DJ Lambo is a famous Nigerian DJ who pivoted from radio to music and is one of the first female DJs to make a name in the Nigerian music scene! She's always had a good ear and keeps crowds on their toes. She re-energized a group that had waited 6 hours to see Burna Boy perform. DJ Lambo is the in-house DJ for Party Animals, a regular event in Lagos, Nigeria. She's now known internationally and is a natural party starter. You can't help but dance to her versatile playlists when she introduces new artists in her sets.
18. DJ Hourglass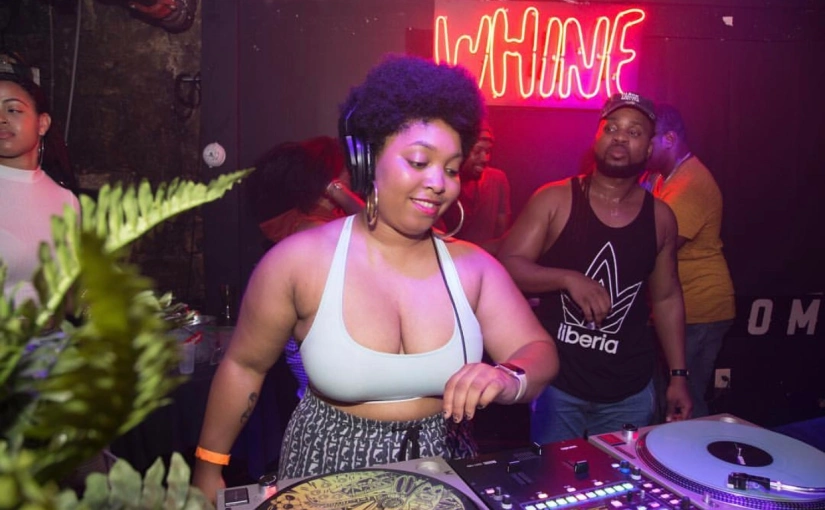 In many corners of the globe, DJ Hourglass is one of the hottest amapiano DJs in the music scene, and she's going to get you hooked on some of the freshest sounds. amapiano has its vibe, but you can't return once you get in! DJ Hourglass wows the big and small crowds from Atlanta to Amsterdam with her versatile selections and energy. She's also opened for many big names in the industry, like Kaytranda, Princess Nokia, and more. Get to know her and where to see her get down here.
19. TXC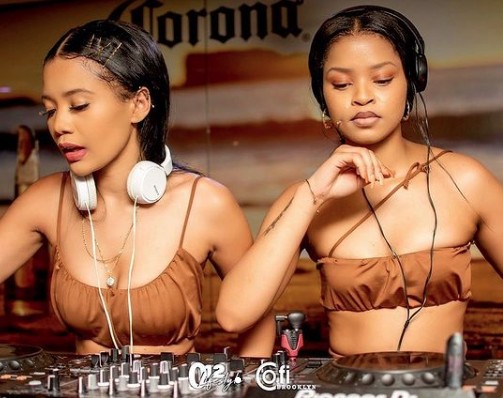 20. DJ Fae Fae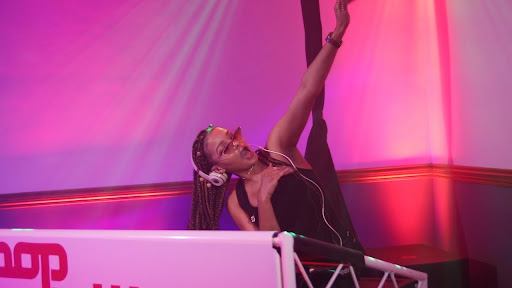 DJ Fae Fae, the host of The Mix Capital, and once resident DJ of the same show, is a South African-based amapiano DJ. Fae hosts the show, which aims to empower women and is an all-female show. She's an amazing DJ whose voice is loud at the table to discuss diversity in DJing. Fae Fae uses her shows and platform to discuss her passion for independent women and parenting. Check out her playlist lineup right here.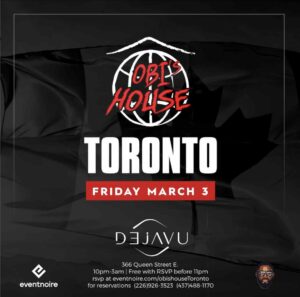 Catch one of our featured DJs, DJ OBI, in Toronto this Saturday! That's right, "Obi's House" is coming to Canada & you can get tickets here at Eventnoire! Be sure to follow us on social media now for the best afrobeat parties & DJs hosting their next show with us!

Create, Discover & Experience Events For The Culture At Eventnoire.
Follow us On Instagram @eventnoirehq, Follow us On Twitter @Eventnoire, Like us on Facebook