The official 2023 HBCU homecoming schedule Black students and alumnae need to plan their itinerary for celebratory campus events and celebrations.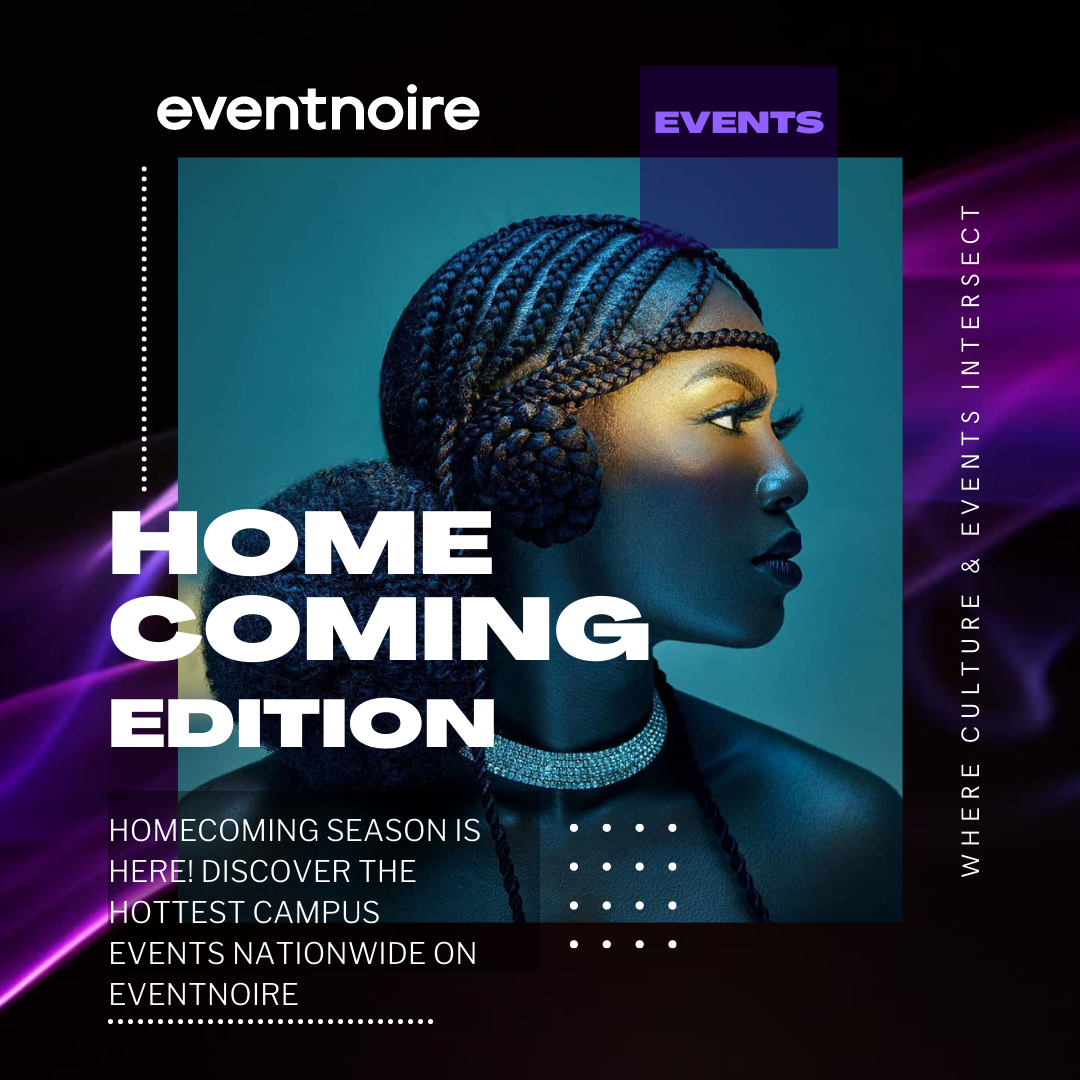 2023 HBCU Homecomings You Shouldn't Miss!
After back to school season and parent's weekend, homecoming is up next! Every year, the Black College community gathers to celebrate their respective institutions or local HBCUs through a week of events leading up to a big homecoming football game — which we hope they win! 
Homecoming is a staple in the HBCU community and we've got all the dates below. There were so many special moments last year and 2023 is sure to bring even more memories. In this article, we list the significance of HBCU homecomings and available homecoming game dates, so you can plan your attendance for this year or next. ​​
What is an HBCU Homecoming?
An HBCU, which stands for Historically Black Colleges and Universities, were the first academic facilities to educate African-American college students in the USA. An HBCU homecoming, it is rooted in voices and stories that enrichen their communities because of the institutions' purpose and impact.
HBCU homecomings are annual gatherings that bring together students, alumni, and allies to honor and commemorate the enduring legacy of Historically Black Colleges and Universities. These events go beyond football games and alumni reunions; they are a reflection on their profound contribution to the nation as a whole.
These annual events are a jubilant display of unity and achievement, where the past, present, and future generations intersect, capturing the cultural identity and unbreakable spirit of Black people. Check out the official 2023 HBCU homecoming schedule below.
View The Official Eventnoire HBCU Homecoming Event Guide Below!
Click on a Date to see Events.
HBCU Homecoming Games in September 2023
Click on a Date to see Events.
September 23rd, 2023

Vs. Glenville State University at Lakin-Ray Field at Dickerson Stadium

Join the Yellow Jackets as they swarm back to campus, where unity and spirit reign supreme. Make sure you look the part and get WVSU school apparel here.
September 30th, 2023

Vs. Tuskegee University at Louis Crews Stadium

The Bulldogs proudly host unforgettable events every year that celebrate their heritage and academic excellence. Embrace college tradition and pick up some matching A&M attire here.

Vs. Johnson C. Smith University at Roebuck Stadium

At ECSU, the Vikings gather for a homecoming that's as fierce as their school spirit. You don't want to miss this year's slew of fun and memories. Grab your stylish Elizabeth City University apparel right here.

Vs. Albany State University at KY Alumni Stadium

The Thorobreds' homecoming is where the pride of the Bluegrass State shines, marking a momentous occasion for all to enjoy. Explore official Kentucky State apparel and accessories at this site.

Vs. Lincoln University at Durley Stadium

​​Tigers, get ready to roar as TSU's homecoming unleashes the essence of H-Town's vibrant culture and history. Fit right in when you snag TSU attire from this store.
HBCU Homecoming Games in October 2023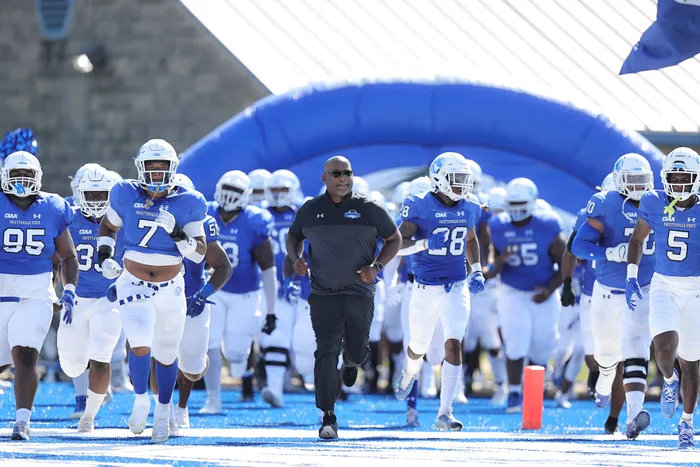 Click on a Date to see Events.
HBCU Homecoming Games in November 2023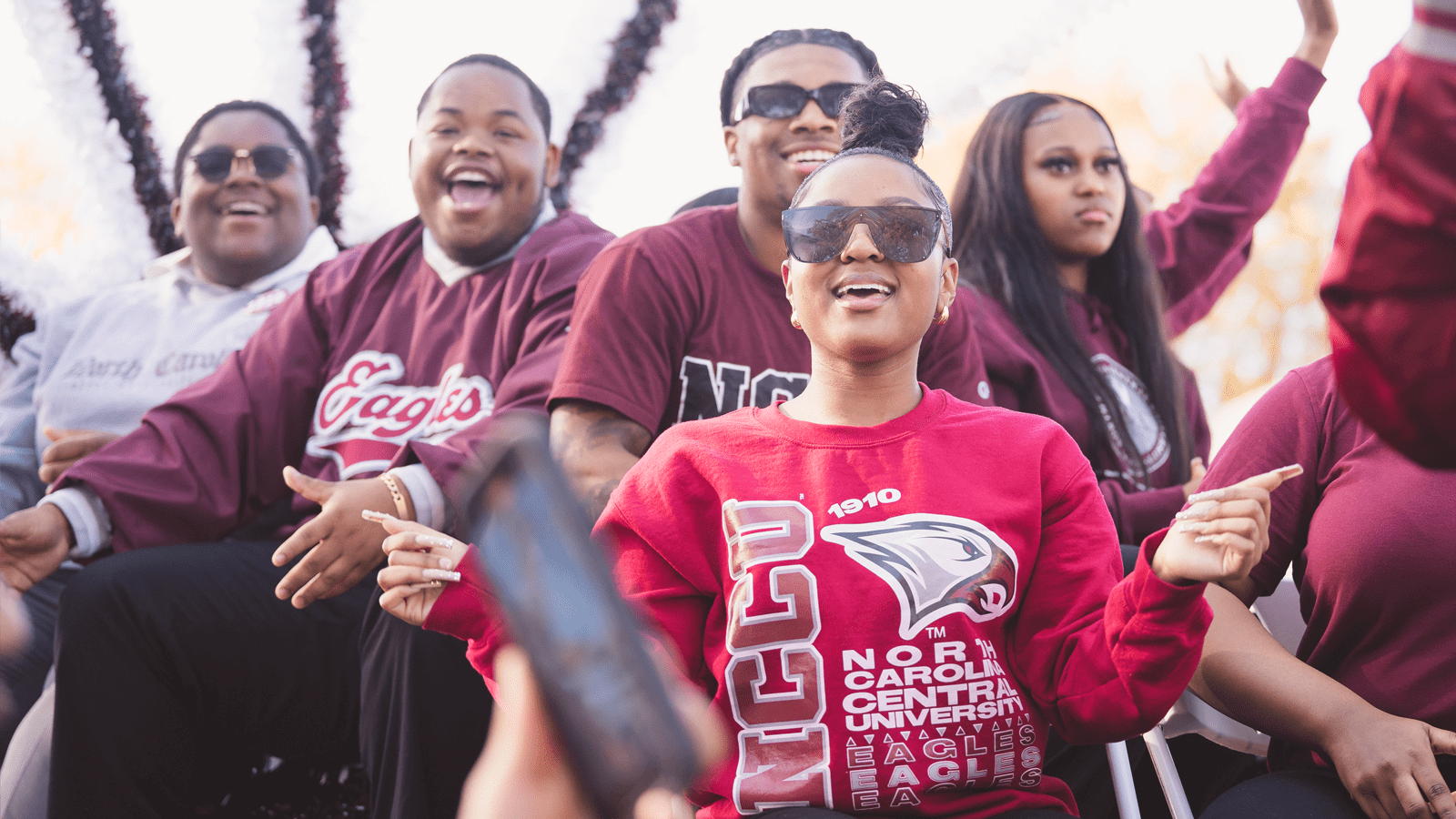 Click on a Date to see Events.
November 4th, 2023

Vs. Norfolk State University at NCAT Truist Stadium

The Aggies' homecoming in Greensboro merges maroon and white culture, history, and scholarship that cannot be replicated. There's a world of NCAT fashion you're missing out on unless you check out this store.

Vs. Norfolk State University at O'Kelly-Riddick Stadium

The Eagles' homecoming in Durham, North Carolina, is where you'll find NCCU tearing up the field and stages, in a good way. Find and define your NCCU style by shopping this online source for homecoming looks.

Vs. University of Arkansas Pine Bluff at PVAM Panther Stadium

This Lone Star State's homecoming in Prairie View, Texas, is a Panther celebration of culture, past achievements, and notable memories. Walk the runway with a twist when you explore this store's HBCU clothing selection.

South Carolina State University Homecoming | November 4

Vs. Howard University at Oliver C. Dawson StadiumWhenever Orangeburg is ready, the Bulldogs' homecoming is a glowing reminder of South Carolina's academic success in the Black community. This HBCU clothing store has an impressive variety of SCSU apparel for homecoming weekend.
November 11th, 2023

Vs. Trinity Baptist at Dent Hall (Women's Basketball)

Vs. John Melvin at Dent Hall (Men's Basketball)

The Blue Devils' homecoming in New Orleans is an enlightening celebration of the Crescent City's food, culture, and language. Fashion is always reinventing itself and you — shop this carefully curated collection.

Vs. Talladega College (Women's Basketball)

Vs. Middle Georgia State University (Men's Basketball)It may feel like you're going far but Tigers, your homecoming is in Denmark, South Carolina and full of memorable experiences to be had. Shop this HBCU apparel store for a fresh twist on what to wear to homecoming.
November 18th & 19th, 2023

Vs. George Washington (Women's basketball) at Leonard E. Dawson Center

Vs. Penn (Men's basketball) at Leonard E. Dawson Center

Hawks fly in for homecoming every year on the eastern shore. This annual event is a reflection of Maryland culture, history, and academic impact. Stock up on para from your school's bookstore — it's fashionable too.

vs . Morris College at Tullis ArenaComing home to South Carolina for homecoming bridges country culture with the southern state's local heritage and education. This HBCU brand made sure to have CIAA apparel for Clafin students and alum to shop.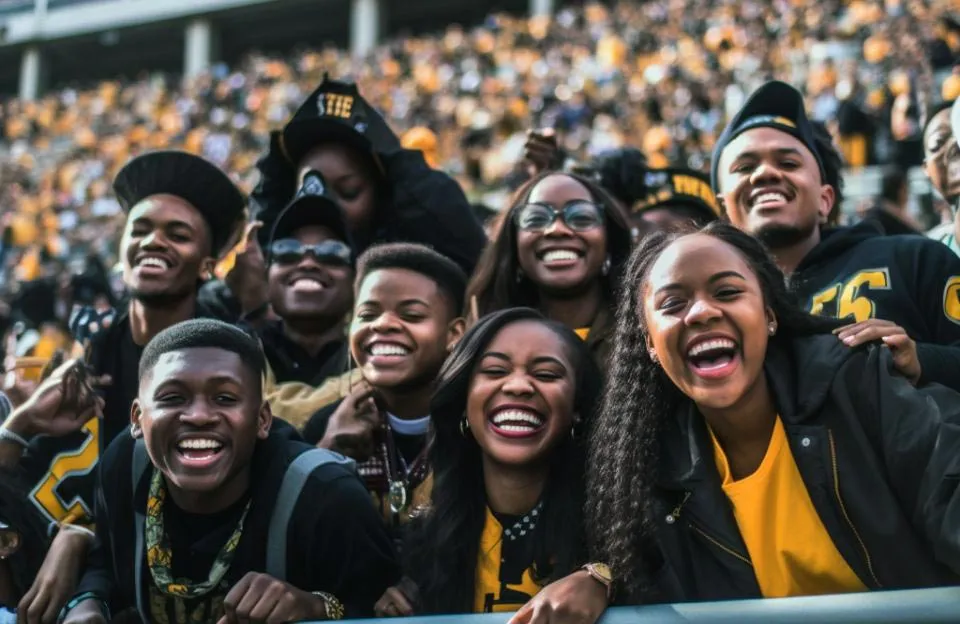 How much does it cost to attend Homecoming?
When planning to attend an HBCU homecoming, there are several financial and experiential factors to consider. While the costs can vary widely due to a number of factors, attendees should anticipate spending anywhere from $500 to $2,000 for a memorable HBCU homecoming experience. First, the city in which the homecoming is held can significantly impact your budget. Larger cities with more expensive accommodation and dining options may require a larger financial commitment. Consider staying locally with friends or family to save on a hotel stay and enjoy the festivities as a group.
A weekend event will likely be more budget-friendly than a week-long celebration. To get the most out of the experience, allocate funds not only for travel, accommodations, and event tickets but also for any memorabilia and alumni gatherings that have a ticket attached. Remember, no matter the cost, if you properly save and plan well — the rich cultural and social experience is often well worth the financial investment.
Why should I attend an HBCU Homecoming?
Homecomings also serve as a cultural celebration, class reunion, and great springboard for meeting people. You're often connected with peers, potential mentors, and collaborators once you attend. You also become looped into opportunities for alumni because you're back on campus engaging. Here are a few things to expect when attending homecoming:
Cultural Celebration: Experience a unique celebration and rich stories of HBCUs, especially your alma-mater or the ones in your city.
Reunion: Reunite with friends, classmates, and mentors all in one place, without the hassle.
Lively Festivities: Enjoy fun experiences and events, parades, concerts, and tailgating that create unforgettable moments.
Professional Networking: Use this occasion for valuable networking and connections for personal or professional matters.
Support Black Education: Actively contribute to and support the ongoing success of HBCUs, making a meaningful impact on these academic institutions.
Register to attend HBCU Homecoming events on Eventnoire
Homecoming season is the perfect time to come together with like-minded individuals, celebrate your shared experiences, and enhance your personal growth. Catching up with old friends and faculty that made a difference in your life is even better. It's an opportunity to connect with those who share your background and aspirations, making the experience even more fulfilling.
If you're looking for even more HBCU homecomings and college alumni experiences you can attend, visit Eventnoire. Eventnoire is the premier platform where Black culture and events intersect — connecting HBCU event attendees and event organizers to the Black community.
Host Your Next Event On Eventnoire Where Culture & Events Intersect!
Click Here To Learn More https://eventnoire.com