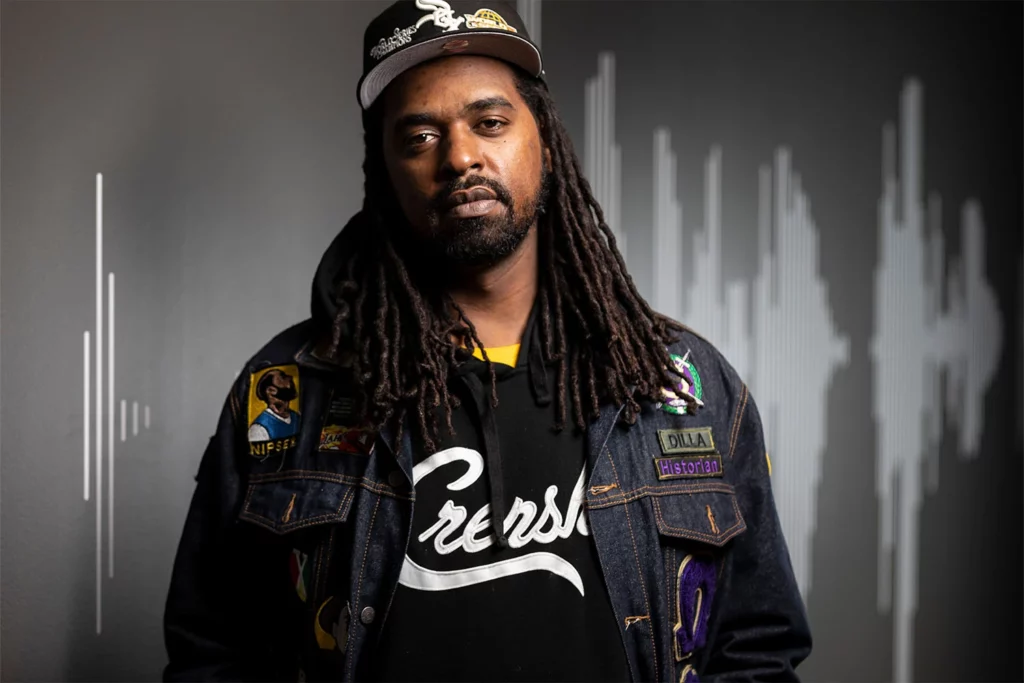 Chicago has a rich history, thanks to Shermann Thomas, aka "Dilla," The Chicago Historian; it also has a dope way of being told.
Eventnoire recently chopped it up with Dilla, whose legacy as a self-taught historian continues to expand worldwide. Dilla is part of an increasingly common trend where BIPOC travel experts leverage social media success into actual careers, according to the Washington Post. In 2022 the cultural phenom hosted "Black History Verified," a TV special aired on "WCIU-TV."
Our conversation with Dilla began with the "Chicago Historian" shedding light on how he got his well-known moniker.
"You know how kids are into sports and video games? As a kid, I was into Chicago history, so you can say that it is self-proclaimed, but the more I put out information, people would start calling me that". The historian talked about how he got into spreading information across media platforms as a response to posts people made based on the words of others during the pandemic. Dilla's roots gave way to researching as he dug further into the content. He has been delivering historical facts since November 2020 and now operates as the "Chicago Historian" full-time.
Dilla has been invited to several schools to speak to the youth of his hometown and says they're always surprised by the information he shares. "One question that stuck out was when the kids would ask me, "Why are we not learning about any of this in school?" which ignited his quest to do further research.
During the conversation, he shared a few of his findings and more interesting facts about Chicago. Leading us to ask how he arrived at one of his most intriguing facts to date. Which is "Everything dope about America comes from Chicago"!
"Every time I would learn new information about anything, it would have roots here. For example, the term "jazz" came out of Chicago; they were calling it something else before."
He even shared that rib tips are also something that comes right from Chicago. The discussion continued with the question of what he felt were some of the most memorable moments on his Chicago Historian journey. He mentioned things like acquiring the Chicago Mahogany Tours bus, his opportunity to go to Amsterdam to talk about Chicago History, sitting with Michael Bloomberg, and recently joining the transition team of Mayor Brandon Johnson.
The Chicago Historian continues to make great strides worldwide. His newest project involves a historical fiction series for Netflix based on Chicago! Dilla is also gearing up for his Annual Juneteenth Tour!
Get on the bus celebrating Juneteenth with Chicago's griot on Monday, June 19th, 2023. The tour will depart from the South Side Culture Center for a two-hour Southside adventure with Shermann "Dilla" Thomas. Continue the celebration with a beach party, presented by Tipoff Game and Sandi Robinson.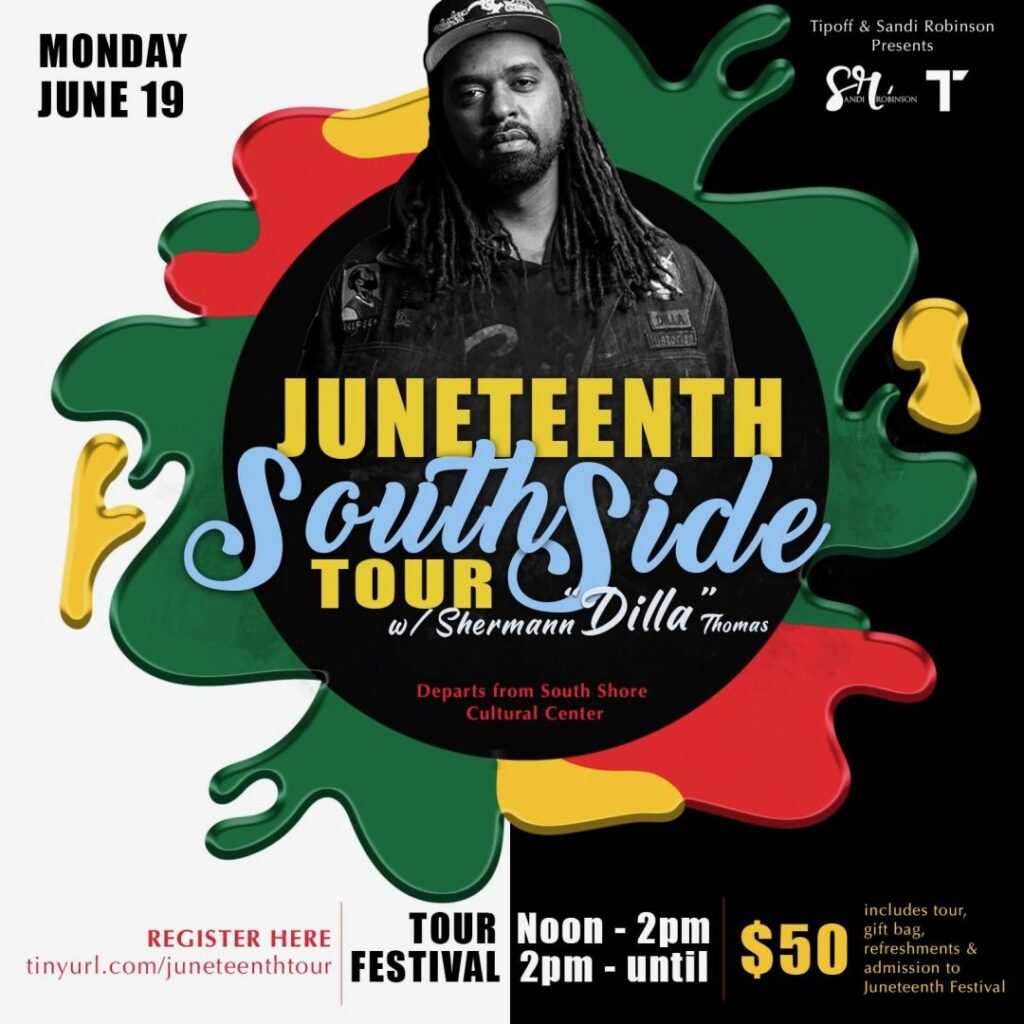 Purchase your tickets right here on Eventnoire.com Juneteenth "Southside" Tour w/ Shermann "Dilla" Thomas
Learn more about Chicago's favorite griot by visiting his website www.chicagomahogany.com

Follow us On Instagram @eventnoirehq, Follow us On Twitter @Eventnoire, Like us on Facebook
Create, Discover & Experience Events For The Culture At Eventnoire.