"I have said this before, but it bears repeating: Women are not defined by who we are in relationship to. We are valuable and powerful and entertaining because we are." ― Beverly Bond, Black Girls Rock.
One look at her socials, and it's clear that success has Dreana Johnson in its grip!
The Chicago southside native has a few titles: Author, Poetess, 'Inspirationalist' & DJ. The latter is one she invested in nearly a decade ago. Dreana's love for music had her creating mixtapes & setting up listening sessions for friends. In 2013, she purchased a beginner's controller from Guitar Center & never looked back.
Dreana's go-getter mentality, faith & hard work prove that black women rock!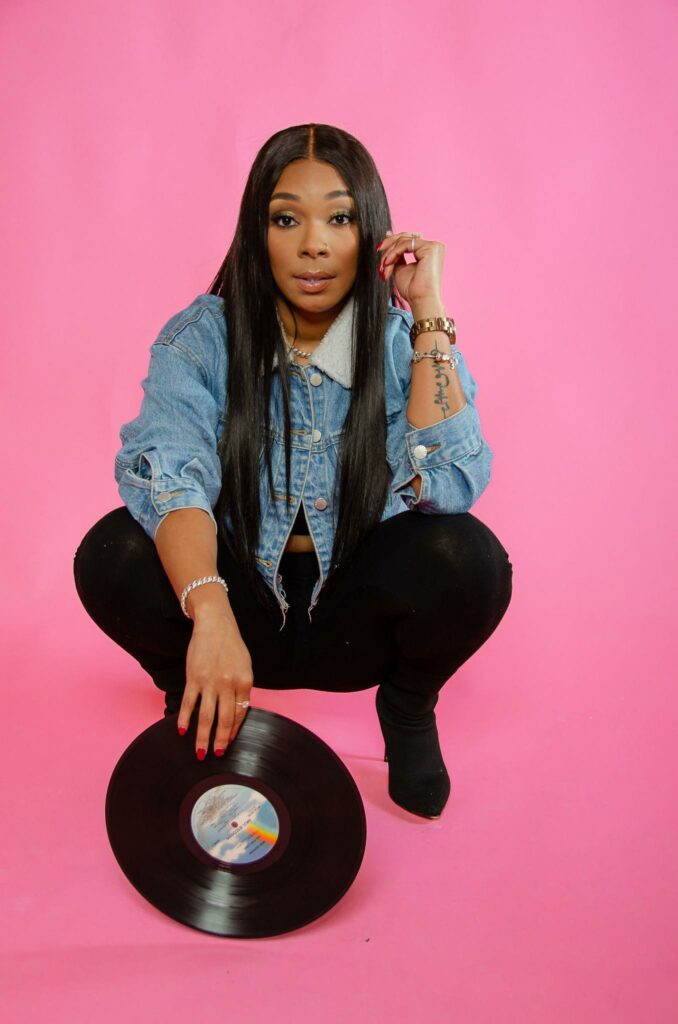 Meet Dreana Johnson, Chicago's very own 3 Snapz!
EN: Dreana, how are you?…. Thank you so much for sharing your story & congratulations on all of your success!
DJ: "Thank you so much & I am great, how are you?"
EN: Yes, it's well deserved! It's clear that's it's your time & I am well!
DJ: "Thank you…It all just proves that with have faith & hard work, anything is possible! I truly believe God & my trust in him has never led me to think differently."
EN: Very true! How has your journey been as a DJ, and how did you know it was for you?
DJ: "I've always loved music! I would create playlists for my friends and invite them over to listen, and we'd be in our own world. It was always so much fun to see them dance and enjoy themselves. Experiences like that led me to buy a Beginners Controller from Guitar Center. It was up from there, lol!"
EN: ayyyyyyyyyy!
DJ: "Yes, we would have so much fun, and I just remember how happy it made me to see people happy. Playing music did that and more. It also led to my first gig. My best friend's father was a DJ, one day he told me to bring my stuff to the venue he played for. Without warning, he gave me the floor to play, and the crowd loved me. Thankfully the owner did too. She gave me my first residency at her club on 87th & Loomis."
EN: You definitely have a gift! Incredibly, your friend's father pulled you under his wing that way. Have you experienced any biasedness given that it is such a male dominated industry?
DJ: "Actually, I can't say that I've encountered any bias; but I've definitely had double takes when setting up, lol. Like "oh, you're the DJ."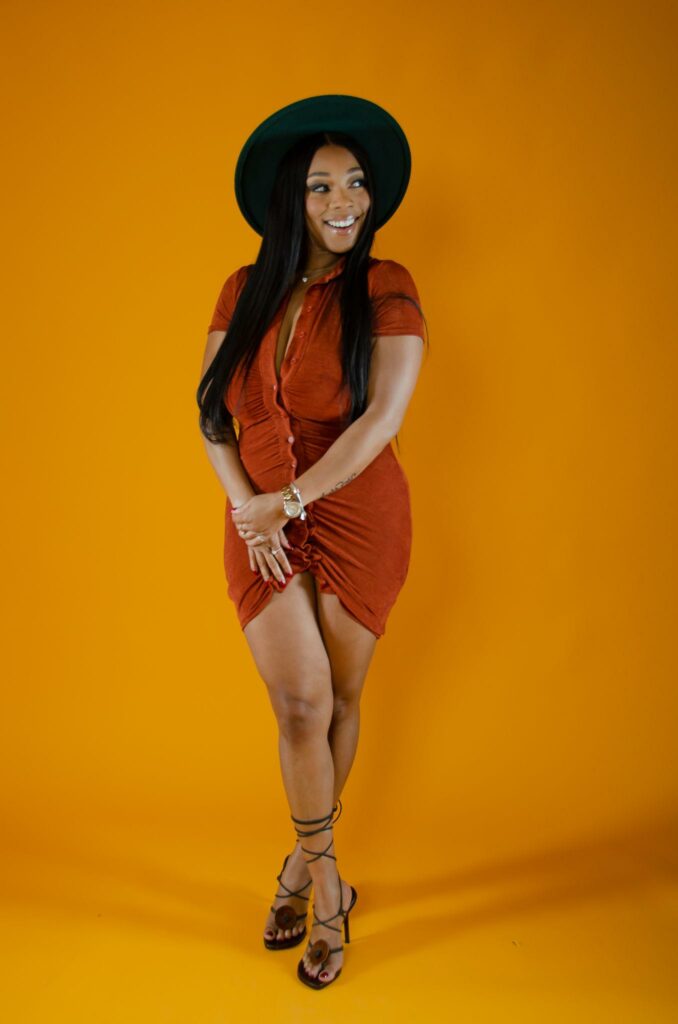 EN: lol, wow! As a music lover, I'm intentional about knowing who's DJ'ing an event. Thankfully our city has some great ones, you included! Do you have any that have inspired you?
DJ: "I'm inspired by women all the time, but Lauren McCadney is why I'm here today! I was in awe of her growing up. She was my best friends' father's girlfriend. Everything she did was so cool to me & I was blessed to have her as a mentor. Having women like her in my life inspired me to want success. My college years at Mizzou were also filled with amazing women. It was also where I learned of Beverly Bond, who is also a DJ! Black Girls Rock was on & I remember being so excited. I kept thinking, I want to do this, I'm going to do this! Shortly after it aired, I created an event named Black Women Rock. For 8 years, I had support from the community around me to celebrate local black female business owners, educators, and creators. The First Black Ms. Mizzou was the first woman I was able to recognize with my platform…. Black Girls Rock aired in November 2010; by March 2011, my vision manifested & in 2012, I was recognized by the very event that inspired me! Receiving an invite and special arrangements to attend The Black Girls Rock ceremony brought everything full circle."
EN: That is definitely a testament of faith x works. Circling back to Beverly Bond; her success with BGR is an extension of her gifts outside of being a DJ. Is this relative to your journey as well?
DJ: "Yes, very much so! My name is actually a reflection of that. DJ = my full name & 3 Snapz is an ode to my time on stage as a Poet. Poetry is like music to me. Both are a form of self-expression and serve as an outlet for my thoughts. My first book is filled with my poetry from 13 to 24. They're all parts of who I was at each age, just like music. I still have my downloads from LimeWire, lol. Both tell stories of who I am, was & becoming."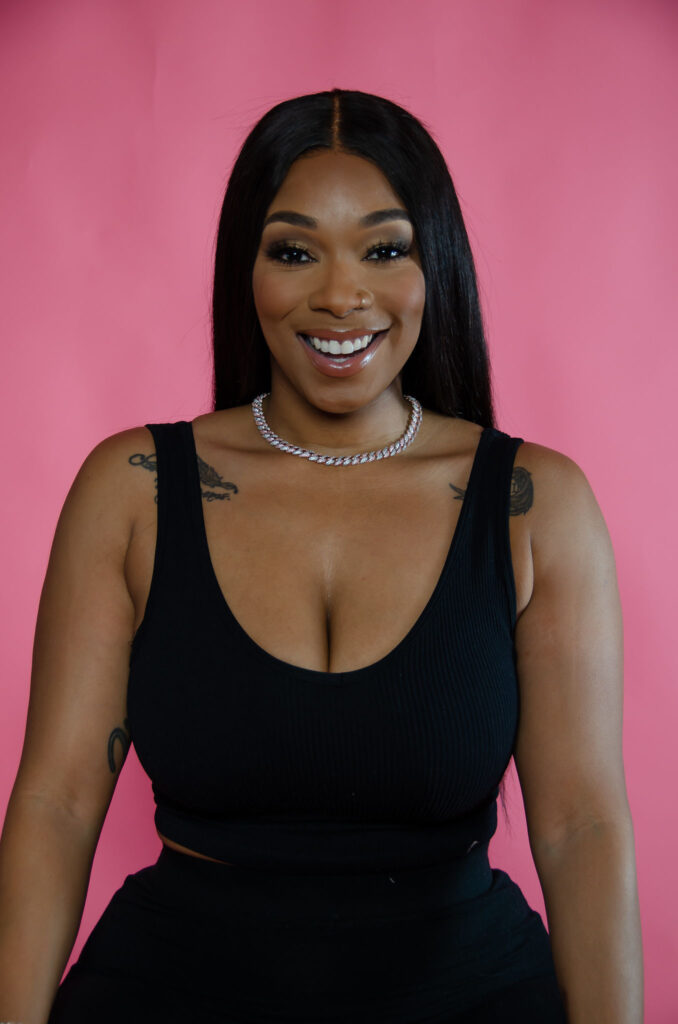 EN: 3 Snapz!!! So what is on your playlist…better yet Dusties or 90's
DJ: "90's! That era is so unique. I grew up in the 90's, the music of that time is irreplaceable. I love dusties too but man, the 90's are untouchable. Aaliyah is my favorite artist from that time; I've always admired her. She's definitely an inspiration for me. Also, I have a playlist, Silhouette of Love . It's definitely a vibe and something I curated for women like me who enjoy good music in their down time."
EN: Do you play based on preferences like this or the crowd's vibe?
DJ: "The vibe! Timing is also a factor. Warm-up sets are prelude to crowds still making their way in. The sound also moves with the energy people come in with. The last group is always the most turnt, lol."
EN: Facts lol; do you have a favorite set or crowd that made you feel like "she did that!"
DJ: "Yes, it was actually for a church crowd. They came for a good time, no alcohol just pure vibes. They danced the whole time and just had fun. I can go all night when this happens! It's all about the people, I can have one person rocking with me, and that's all I need!"
EN: What advice do you have for women in this industry?
DJ: "Go hard after your dreams! Have faith, trust God & always believe that you can do anything!
EN: What is your Superpower?
DJ: "My superpower is to inspire! I just want to be a light & see people happy."
Learn more about 3 Snapz & her upcoming events here

Create, Discover & Experience Events For The Culture At Eventnoire.
Follow us On Instagram @eventnoirehq, Follow us On Twitter @Eventnoire, Like us on Facebook