The nation's leading policy conference is back and in person on Wednesday, September 28, 2022, through Sunday, October 2, 2022, in Washington, D.C.!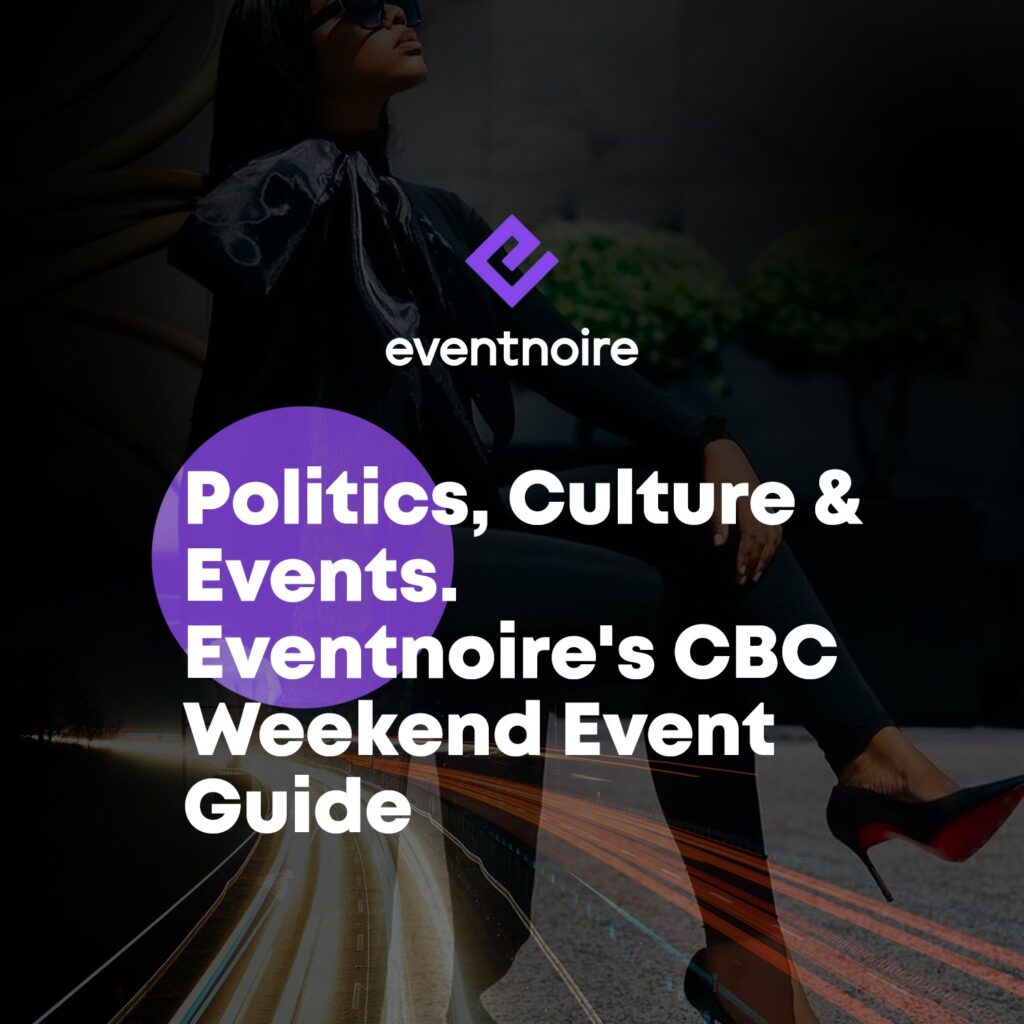 CBC Is Where Politics Meet Culture!
The CBC (Congressional Black Caucus) is the first and most prominent African American political group established in Congress!
Its inception came on the heels of the Civil Rights Movement in 1969. Shirley Anita St. Hill Chisholm, a founding member of The Caucus and the first African-American woman elected to Congress, attempted to meet then-President Richard Nixon with her peers. Nixon refused, prompting The Caucus to boycott the soon-to-be impeached President's televised State of The Union Address. It was a courageous act that garnered media attention.
Nixon's initial response backfired, and a change of heart quickly ensued. The Caucus met with Richard Nixon and discussed Black politics!
For the first time, Congress had a group of unapologetically Black members in The House. Eradicating racism, providing quality housing, and promoting engagement of African Americans in government were all on the table.
Although racism persists, radical changes to abort it within the American Government were made possible by The CBC. In its 51 years, President Obama and Current Vice President Kamala Harris are the only Caucus members to ascend to The White House.
The Annual Legislative Conference is a historical extension of the CBC legacy. It is also where culture, politics, and events meet! Over 10,000 Black Professionals are expected in "Chocolate City" for the CBCF 51st Annual Conference. Attendees will have hundreds of event experiences awaiting them. We enjoyed highlighting some of them with our Official CBC Weekend Event Guide!
View The Official Eventnoire CBC Event Guide Below!
Click on a Date to see Events.
Wednesday, September 28th

District Noire: A Night of Black Excellence CBC Edition

Category: Nightlife

Thursday Network Presents District Noire: A night of Black Excellence Featuring Special DJ Schemes

---

Launch of the African Diaspora Collective

Category: Press

In a live press conference at the site of the "I Have A Dream" speech by the Honorable Dr. Martin Luther King Jr. in celebration of black unity and in response to the United Nations International Decade of People of African Descent, the AU 2012 Amendment to the Constitutive Act declaring the African Diaspora as the 6th Region and the solutions to the UNSDGs.

---

Welcome Reception hosted by the AIC & NAIC

Category: Networking

Join the American Investment Council for a jazz band, drinks, hors d'oeuvres, and a panel with Rep. Meeks (NY-05), AIC President & CEO Drew Maloney, and NAIC COO Carmen Ortiz-McGee to learn about how the private equity industry supports jobs, strengthens pensions, and helps build the brands that all Americans know and love.
Thursday, September 29th

Connected : The Official CBC Networking Social

Category: Networking

Start Off CBC Weekend with a collection of hundred's of urban professionals from across all disciplines. Carson Byrd has partnered with Eventnoire to produce the ultimate power social, connecting people, ideas and solutions. This event will be a sell out, please click here to RSVP Today!

---

Black Linkup | CBCF Young Black Professionals Event

Category: Networking

Join the Black Caucus of the Young Democrats of America, DC Young Democrats, and the Virginia Young Democrats for the ultimate Black young professional networking event during the Congressional Black Caucus Annual Legislative Conference at gourmet staple, HALFSMOKE.

---

Alpha Forward: The Alpha Phi Alpha Fraternity, Inc OLA Chapter CBC Mixer

Category: Networking

Connect with the Brothers of Alpha Phi Alpha Fraternity, Inc. Omicron Lambda Alpha Chapter as they host their Annual Congressional Black Caucus Mixer at Lost Society.

---

Black Books Matter Mixer-CBC Edition Hosted by MahoganyBooks 13th & Joan

Category: Networking

Join MahoganyBooks for a powerful meet & greet with four nationally recognized authors. Hands down one of the dopest events to attend! A special booksigning with long time celebrated news anchor, Wisdom Martin, debut author and Love and Marriage in DC television personality, Ashley Silva, influential author and entreprenuer dubbed as the Next Steve Jobs, Angel Rich and Kwame Johnson, CEO of Big Brothers Big Sisters Metro Atlanta. All will autograph copies of their books.

---

Metro DC Chapter of National Congress of Black Women's CBC Reception

Category: Gala

Celebrate the founding members and legislators from around the country who have been the voice of advocacy on issues affecting the appointment of women at all levels of public and private industry with a goal to increase the participation of Black women in the educational, public, economic, and social arenas.

---

The 6th Annual One Voice Africa Reception

Category: Reception

Enjoy hors d'oeuvres, live music, dancing, and more festivities with NAPAC-USA in honor of the 51st
Friday, September 30th

The URBANE Group's CBC Power 100 Party

Category: Day Party

The Urbane Group, headquartered in Washington DC, caters to the cultured young professional—after traditional business hours. Operating in more than seven major cities, Urbane is a lifestyle experience that infuses unparalleled customer service with social sophistication. To begin your experience pull up for a Special Edition of #ParkFridays in honor and celebration of Congressional Black Caucus Foundation's 2022 Annual Legislative Conference.

---

MYA | FRIDAY 9/30 | CBC WKD | AIR Restaurant & Lounge

Category: Happy Hour

---

The HBCU Kickback: Sneaker Ball Edition

Category: Nightlife

Party & Get Fresh for a cause at the HBCU Kickback during CBC weekend. Dress to impress, but don't forget your flyest sneakers! This is a night you won't want to miss! Please bring your shoe donations to the Sneaker Ball for donation to Soles4Souls.
Saturday, October 1st

CBC – 7TH ANNUAL BLACK AND WHITE GALA

Category: Gala

SOCIAL ARCHITECTS welcomes you to CBC Weekend with Larenz Tate and Paige Hurd at Renaissance. Hosted by THE SILVER FOX SQUAD with special celebrity guest DJ KID CAPRI.

---

CBC WEEKEND 7TH ANNUAL CAUCUS BRUNCH AND DAY PARTY

Category: Day Party

Curated by SOCIAL ARCHITECTS


---

CBC 2022 Grown and Sexy Day Party

Category: Day Party

The Upper Marlboro/Waldorf Chapter of Kappa Alpha Psi fraternity Inc, is bringing one of the Hottest Grown and Sexy Day Parties to the DMV for CBC Weekend.

---

CBC WEEKEND Black Georgetown Remembered EXPERIENCE (tour and refreshments)

Category: History Sight Seeing

In addition to increasing awareness about the historical significance of Black Georgetown, this tour is also in support of the bipartisan legislation of the African American Burial Ground Preservation Act.

---

DCSMOKEWEEK Presents: Party at the LOT

Category: Day Party

DCSMOKEWEEK presents Party at the LOT. The Ultimate Cigar Day party during the Congressional Black Caucus weekend at Sandlot Georgetown.
Host Your Next Event On Eventnoire Where Culture & Events Intersect!
Click Here To Learn More https://info.eventnoire.com