"All we ever needed was a seat at the table" – Jeff Osuji

Chicago is home to some of the culture's best curators, tastemakers, skylines, and food! Entrée proved the latter with its new specialty menu, "Jerkhouse," during the "Everybody Eats" stop in Chi-town.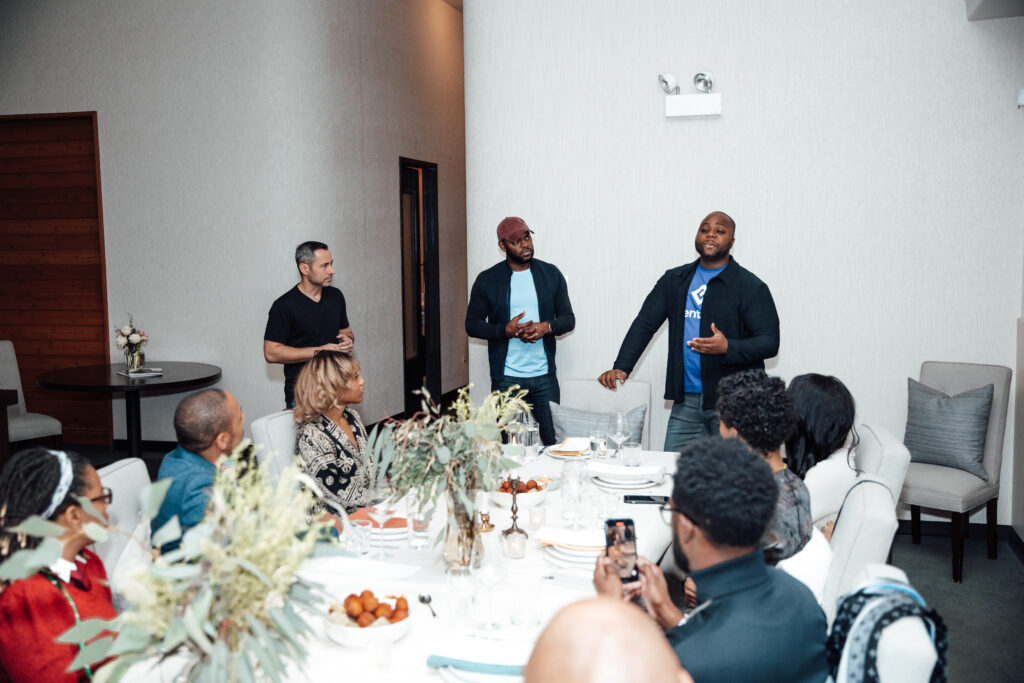 Eventnoire's CEO and Co-Founder Jeff Osuji hosted the event in partnership with Entrée's CEO & Co-Owner, Jon Bell, which led to "Jerkhouse." Both visionaries are pioneers in their respective fields. Osuji in the world of tech and event ticketing, and Bell as a gourmet restauranter.
Bell shared the backstory of "Jerkhouse" as he welcomed the event's guests. Each attentively listened as he embarked on his Jamaican descent, inspiring the three-course meal. Bell's team served the delicious cuisine betwixt his speech. Smoked jerk chicken, white cheddar mac n cheese, a perfectly shaved brussels and broccoli salad alongside hushpuppies fried to perfection with a specialty pimento spread were met with generous smiles and open arms.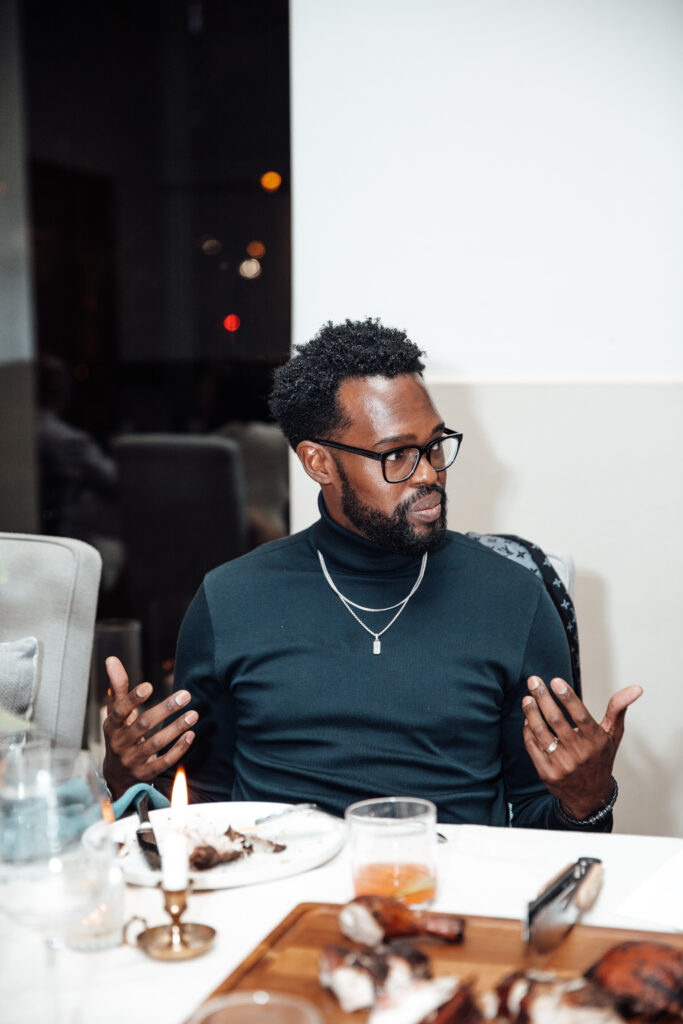 Dinner guests joined the men in camaraderie as they shared their personal and professional ventures at a table prepared just for them. Cookbook Author and Chef Mike Harden gave insight into his start and path to becoming a lead content creator. Seated next to him were fellow Cookbook Author and content creators Ashley Renee and Rachel Mooreland. Both women shared exciting testaments of their up & coming ventures made possible by their niche.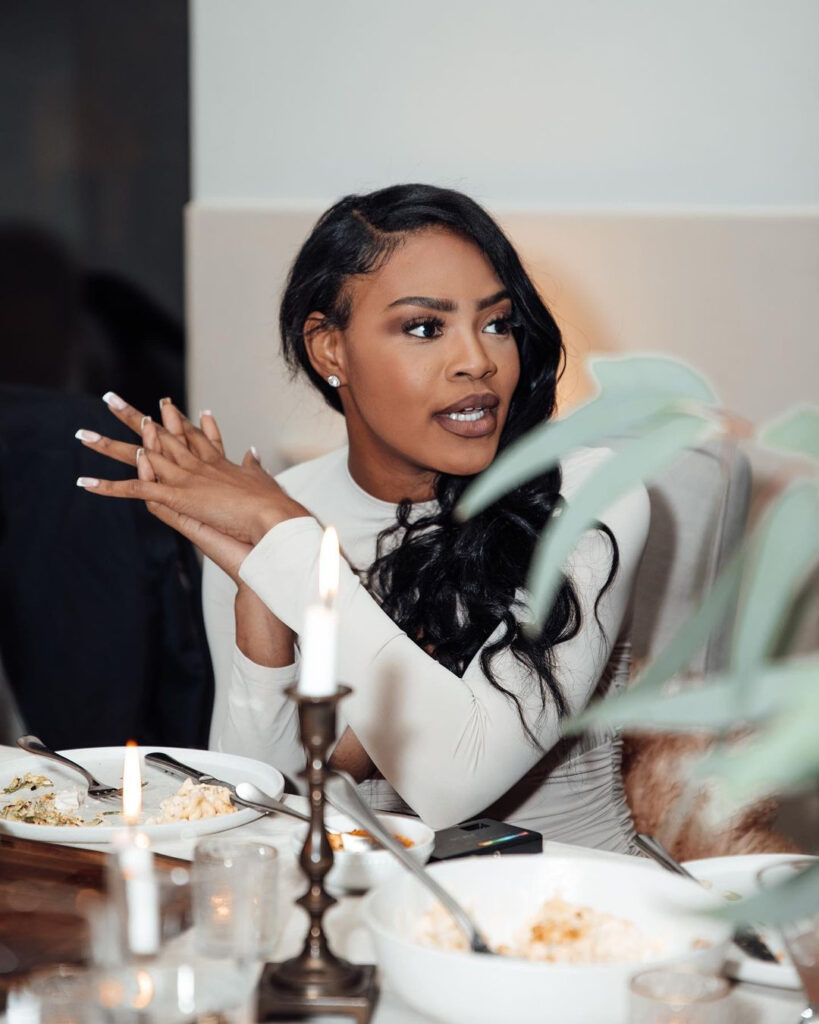 FLi Nation CEO Sidney Britton was also present. His fashion brand "Fake Decent" is a staple in Chicago's streetwear culture in addition to his famed "Red Cup Karaoke" event series. Britton's stylish partner in love & success, Tasha Wright, concluded the table talks with her esteemed journey in restorative justice, philanthropy and her role as LEADERS Creative Director.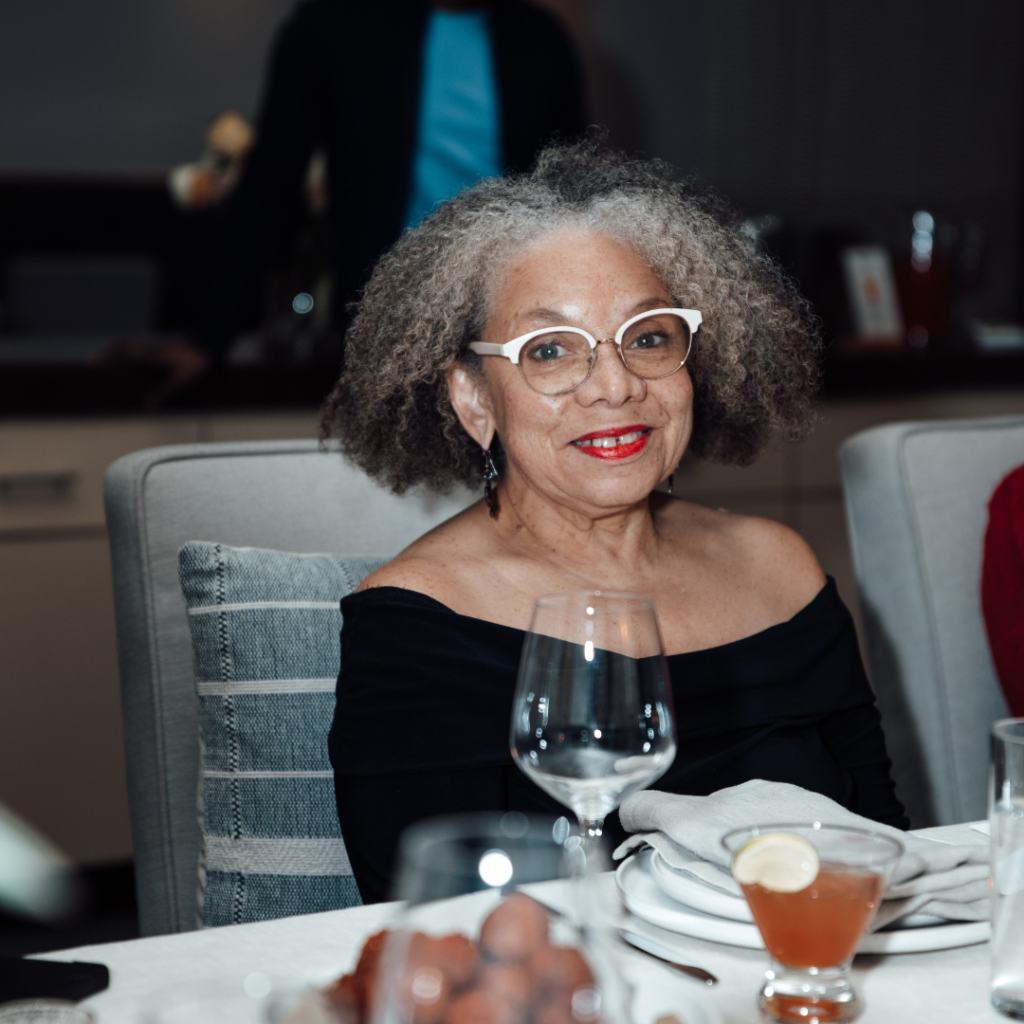 Leaders were certainly seated at "Everybody Eats." Notable guests like " Real Men Cooks " Yvette Moyo, WGCI's Kyle Santillian, and TipOff Game creator Astin Hayes were in attendance alongside "Move Makers" CEO Josh Mercer and Eventnoire's Marketing Director Paris Glover. Other special guests were WGCI's & Mielle Organics' lead DJ, Nosike, who set the evening soundtrack with the perfect mix of Bob Marley classics, and Fashfotos/Gastronomy Central CEO Afashola, who masterfully documented the dinner experience on film.
Check out candid visuals from Eventnoire's "Everybody Eats" Chicago below and indulge in the delicious flavors of "Jerkhouse" today! Save 20% off your Entrée with code "EN20" for four weeks only – don't miss out.* Applicable to All Chicagoland Menus*!
"Everybody Eats" heads to Oakland on February 2nd!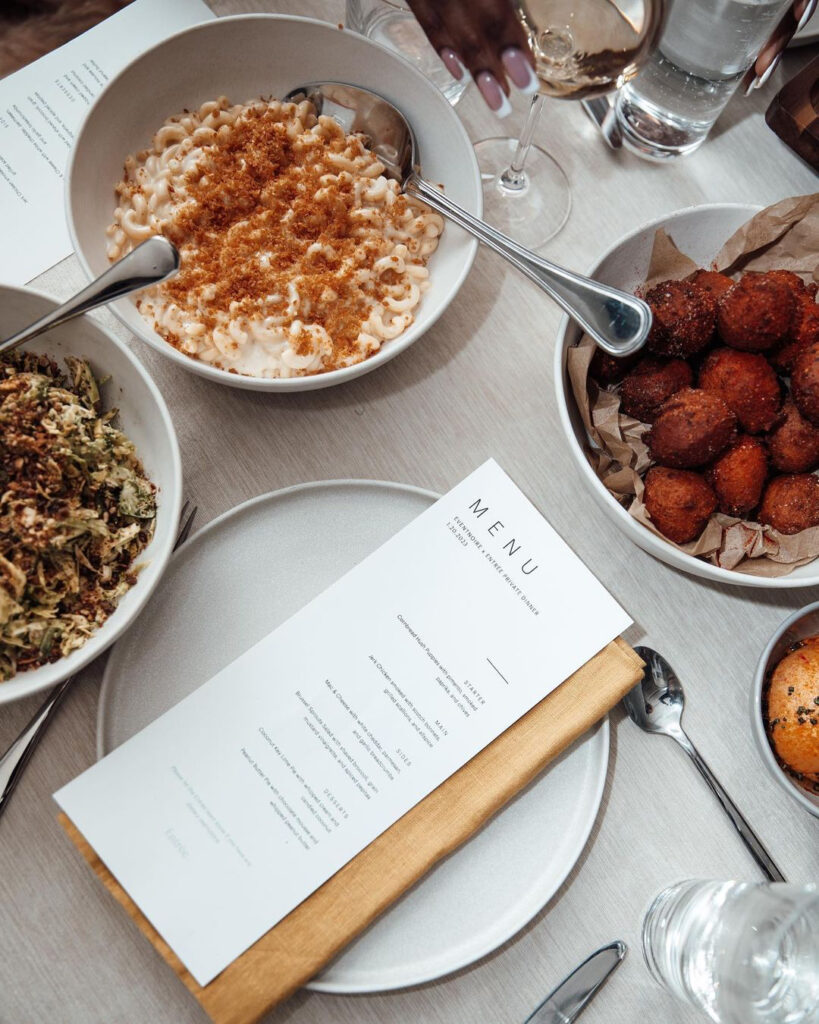 Create, Discover & Experience Events For The Culture At Eventnoire.
Follow us On Instagram @eventnoirehq, Follow us On Twitter @Eventnoire, Like us on Facebook