They may have started with the best kickbacks in college, but now they've expanded their casual gatherings into big business. Some Black promoters throw the best parties solo, while others come together as a collective to curate the most memorable events of our lifetime.
This list is where you'll find the hottest Black event promoters and their parties for your next outing. Make sure you follow them on social media, so you know where to go when you're in their city!
Miami – The LinkUpp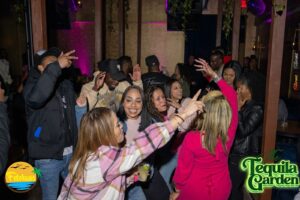 Everyone knows about the LIV and STORY of Miami's nightlife, but the LinkUpp crew brings you a midweek party that celebrates the ladies and weekend day parties that feature tequila and mimosas to fuel your adventures. Follow them for your next party in the 305.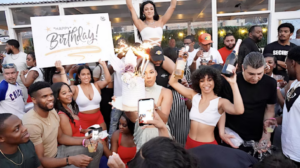 Brooke Mackie of The Mackie Firm sets the city on fire with the "Forever Young" series. At this day party, you'll see the most beautiful ladies and the finest men of the midwest that showcase how 'Black don't crack.' Her partnership with Courvoisier allows her to take the Chicago party experience nationwide. Find her next stop on Eventnoire.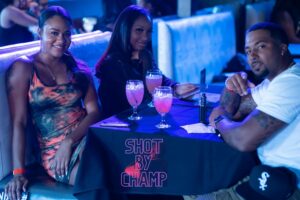 Although based in D.C., Jason and Sabrina at The Wave curate top-tier all-Black everything experiences around the country. Whether tasting signature cocktails during their famous Black Bar Crawl or trying new culinary trends at the Bite of Brown Festival, it's always a good time to have fun and support Black-Owned.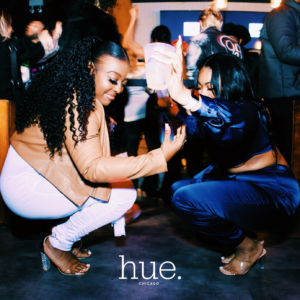 All the glamorous shades of Black and Brown people are found at events curated by Pyramid. Their experiences at the lavish Hue. Chicago are top tier! From happy hours to holiday weekend extravaganzas, you will find a great party experience in The Windy City without the hassle if you start following them now.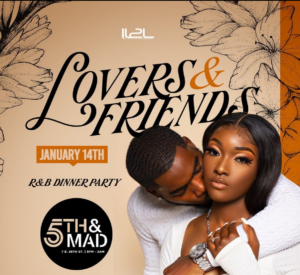 From New York to Los Angeles, you'll have a story to tell if you attend a 1 Life to Live party. Paul Jobson runs the show at 1L2L and knows how to set the scene in any city. Their summer Soho events give a tropical vibe even when there isn't a beach, and nothing tops their Lovers & Friends R&B dinner party! It's a toast to the sounds of love and heartbreak we all sing along to with premier N.Y.C. venues as the backdrop.
If J. Neely hosts it, you know you're in for a time you won't forget, with a soundtrack to back it up. Neely has a history of running Detroit's nightlife and advancing the Black party experience with investments in two lounges — 29 Novi and District Seventy8. When you're in the Motor City, you're likely to find fun at Delmar's Sunday Funday and listening to music inspired by Motown at Exodos' Quiet Storm Tuesdays.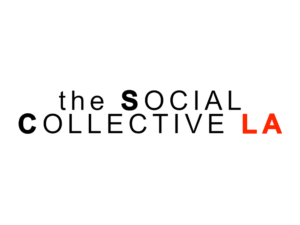 This group knows what it means to have a day party. Social Collective LA bridges the beauty of Black fun and authenticity through its series of daytime events for the cultured folks of Hollywood. Time and time again, they've managed to throw luxurious, entertaining, tasty events like Brunch-ish and in L.O.V.E. throughout Southern California that bring the creme de le creme of Cali out.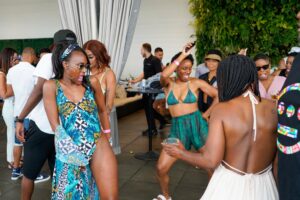 San Diego is a city that could use some culture, if you know what we mean. That's how the SD Melanin crew started curating the best events for young Black professionals in one of the country's most expensive cities. With over 10,000+ people in their tribe, the vibes are always on deck. If you're in town, catch one of their infamous "Southern Sweet Tea" sessions this summer that pays homage to the one & only freaknik, you won't be disappointed!
DFW Upscale has all the flavor and diversity that Texas' party palette needs. Whether it's their "Kiss Fridays," "Beats and Brunch," or "Socialite Saturdays," — DFW caters to all event personalities, including black professionals looking to network over great drinks and food in Dallas every weekend!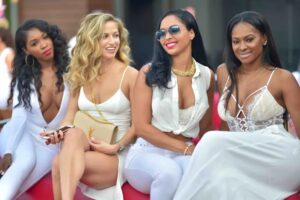 Alex Gideon started AG entertainment in college and grew it into one of the southeast's leading party promotion companies. You can now experience his lively Atlanta nightclub features on tour with Future. If you want a more throwback AG experience, check out The R&B Social at Republic every Saturday!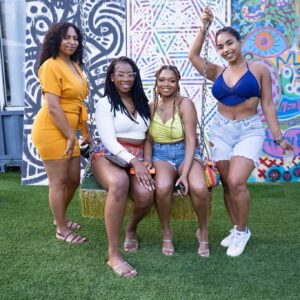 Michael Gardner runs his nightlife business with the industry's heavy hitters. Chris Brown, Lil Wayne, and Glorilla are just a few of his event headliners. Unsurprisingly, his parties remain in high demand with M.I.A. locals. Michael— is THAT DUDE when it comes to Doowop Day Parties at The Urban, sexy lady STORY on Saturdays and the star-studded LIV on Sundays. Follow him on I.G. to get first dibs on his next event!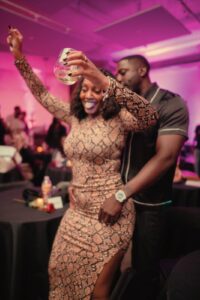 "Do you wanna feel something real"? Josh Dingle's sultry singalong experience in the A allows you to do that & more! After one year of giving us live renditions of our favorite R&B/Hip hop icons, Dingle's weekly tribute concert is here to stay. When you want to "see something real," check out his famed Black Boy and Black Girl art show. The traveling exhibit showcases some of the best talents and creatives in its designated cities. Follow his event series on IG for a chance to feature your work at his next stop in a town near you.

Create, Discover & Experience Events For The Culture At Eventnoire.
Follow us On Instagram @eventnoirehq, Follow us On Twitter @Eventnoire, Like us on Facebook